Japan To Get Floating Bullet Trains Faster Than Formula 1 Cars
Japan may've invented the bullet train but its passion for really, really fast trains doesn't stop there. Not satisfied with their Shinkansen—which travel at speeds of up to 200 mph—the company behind them, Central Japan Railway Co, is building a new harder, better, faster more bullet-y line.
The new line will whizz along between Tokyo and Osaka cutting the journey time in half to around an hour. The project will cost billions—currently sitting at $90 billion—and will be the first intercity train to use magnetic levitation.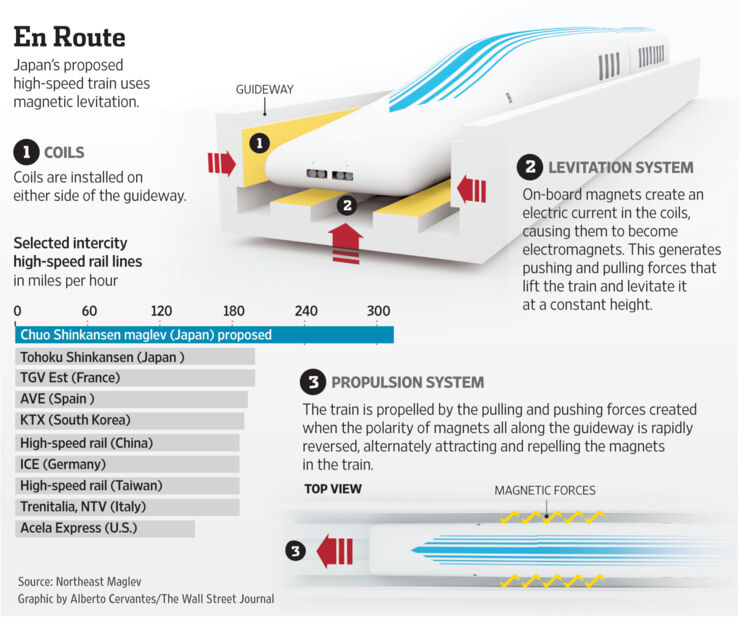 Image via
Magnetic levitation, or maglev, allows trains to travel fast while using less energy than normal trains, as the cars are lifted a few inches off the track and ride along on a cushion of air. In a test conducted last year a five-car train got up to speeds of 310 mph, which is quite a bit faster than the current crop of bullet trains—and makes it the fastest maglev train in the world.
Construction is due to start next year and will be completed in 2045.