Vincent Debanne's Photography Series Turns Luxury Yachts Into Battleships For The Mega Rich
Photographer Vincent Debanne reckons that unless you're part of the 1%, chances are you don't own a superyacht. Still, if you did chances are you wouldn't take it into battle. Inspired by the staged naval battles that took place in Ancient Rome to entertain the masses, know as naumachia, photographer Vincent Debanne has turned the superyachts found in the rich playgrounds of St. Tropez and Antibes in France, into battleships.
The photomontage series, called Battleship, is a commentary on the economic inequality that these luxury boats represent—Debanne calls it the "violence of economic war." "I show this gathering of yachts as a naval battle, because that's what it is, a balance of power, a fight." Debanne told Regine Debatty from We Make Money Not Art.
They're an impressive series of photos and if you didn't know they'd been digitally altered, you'd be forgiven for thinking they were real. Here's some text from Debanne:
Naumachia is a spectacular representation of a mock sea fight which the Roman emperors recreated in arenas or basins of water dug up for the purpose. It seems to be that a similar spectacle is still recreated nowadays every summer in the bays of Antibes or St-Tropez, as in all privileged places of the world of yachting. With this series called Battleship, I try to transcribe this impression in the most realistic way possible.
Vincent Debanne's Battleship Yachts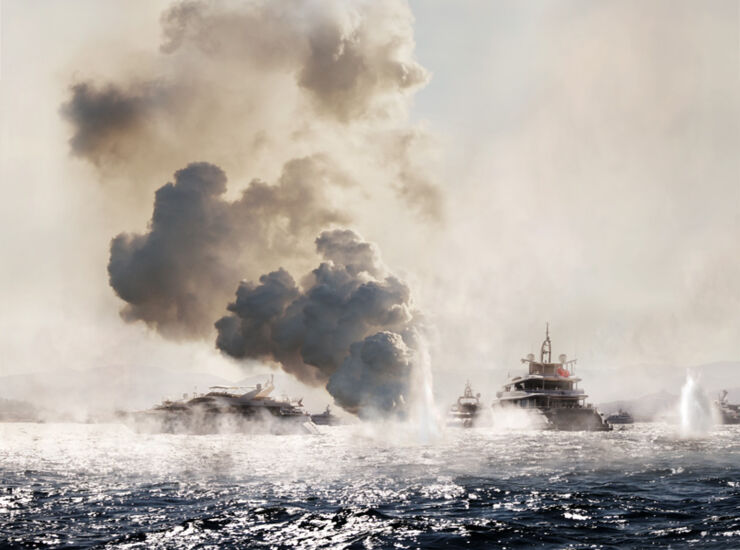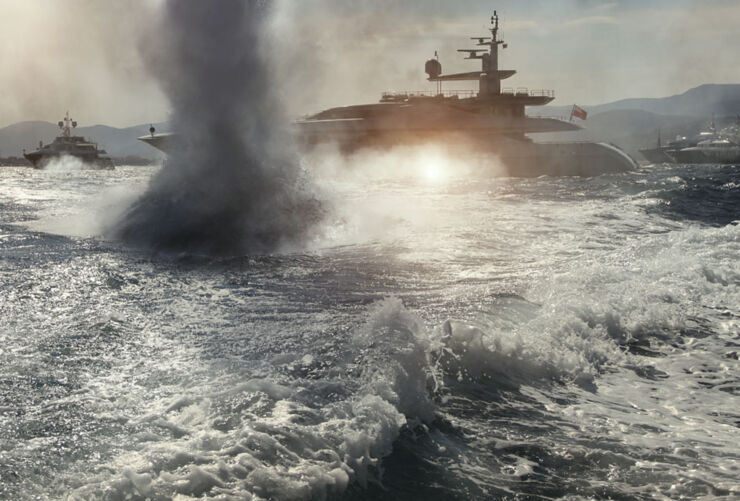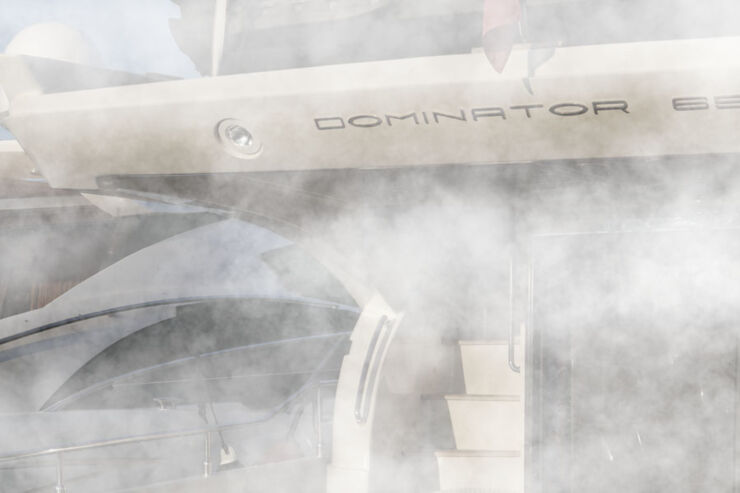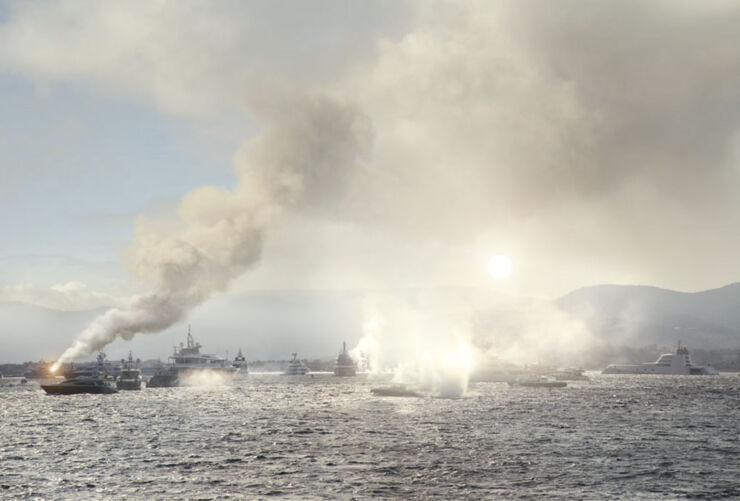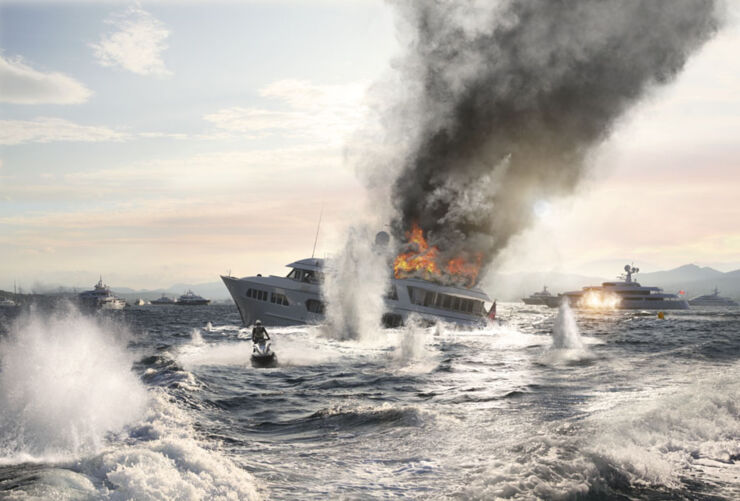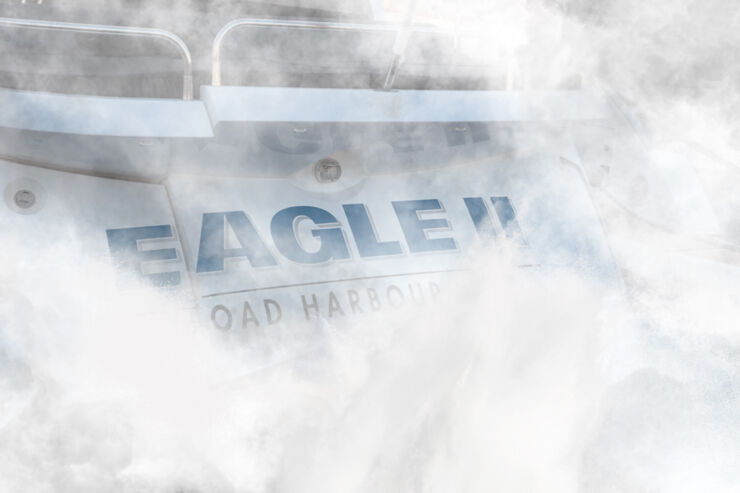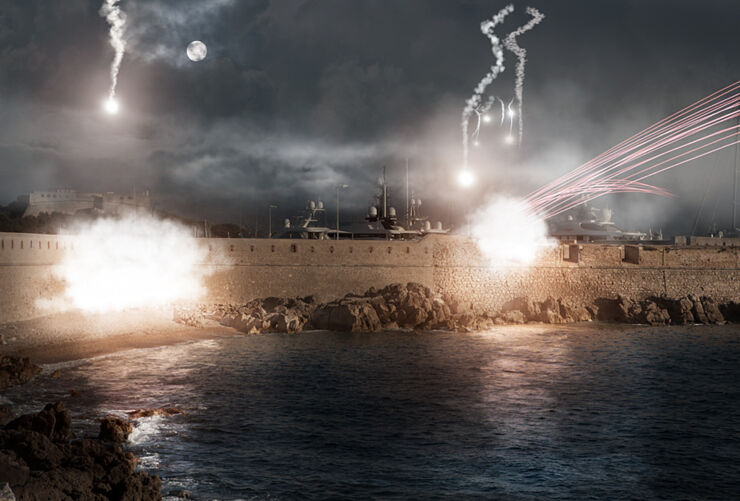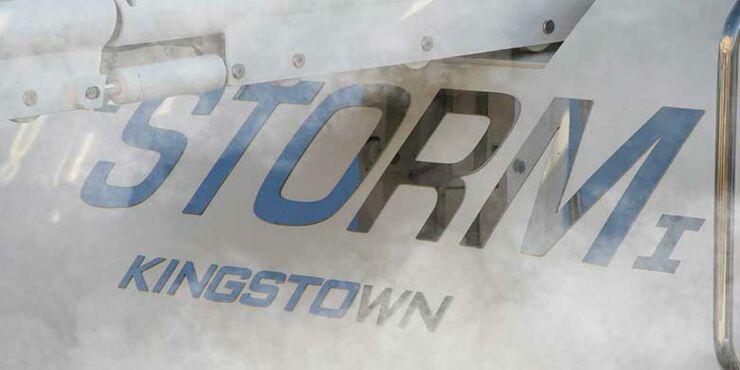 Images: Vincent Debanne
via Nerdcore