Too Kool For Skool: 19 Of The Most Hilariously Inappropriate Kids' Spelling Mistakes
Forget about kids saying the funniest things, what they write is much more hilarious. No doubt they had the best intentions when writing the following examples, but their best intentions ended up being totally offensive spelling mistakes.
So maybe next time you call someone a very bad word and you need to get out of it. Just say, "No, no I was saying your account. Not you're a c..."
--------------------------------------------------------------------------------
1. Oh, you mean pencils.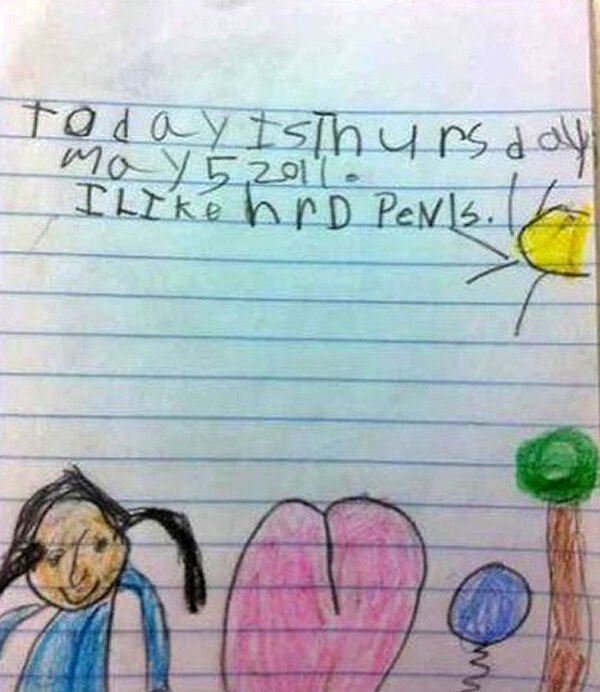 2. So that's what the male version's called.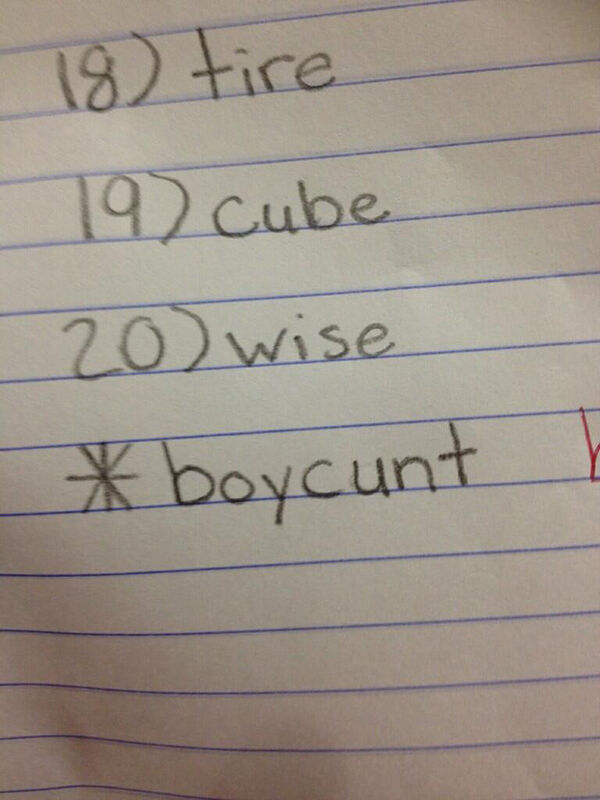 3. TMI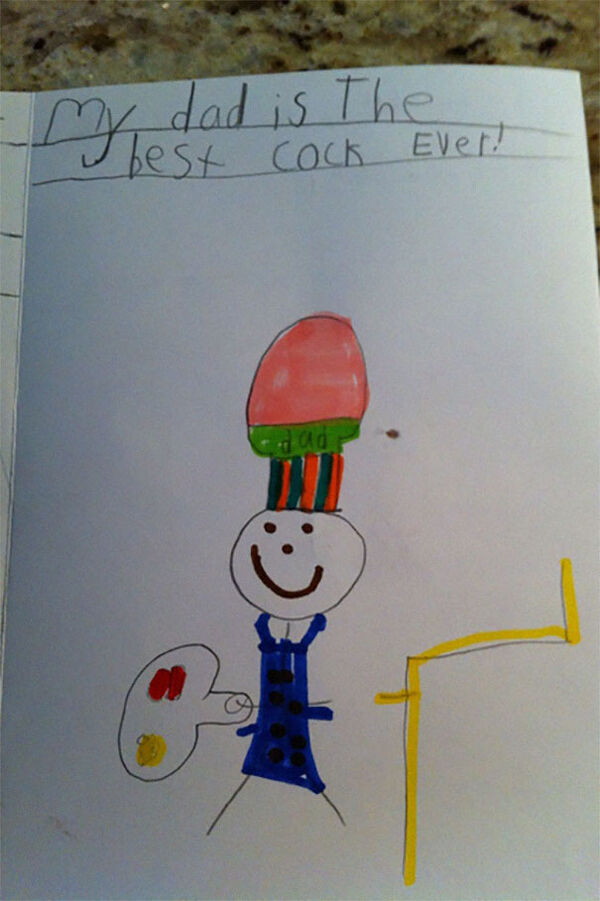 4. Dad wants a hores but, unsurprisingly, mom says no.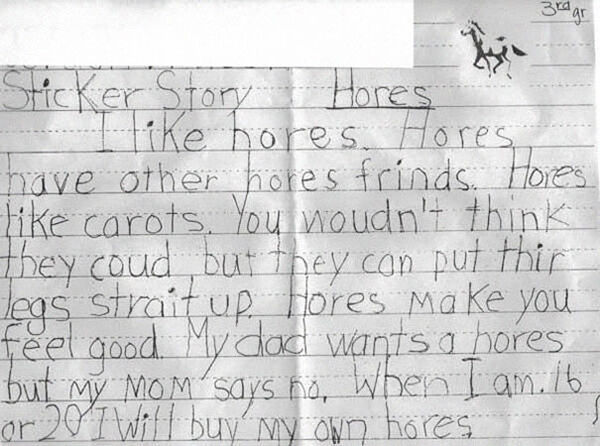 5. Who's their teacher, the female Walter White?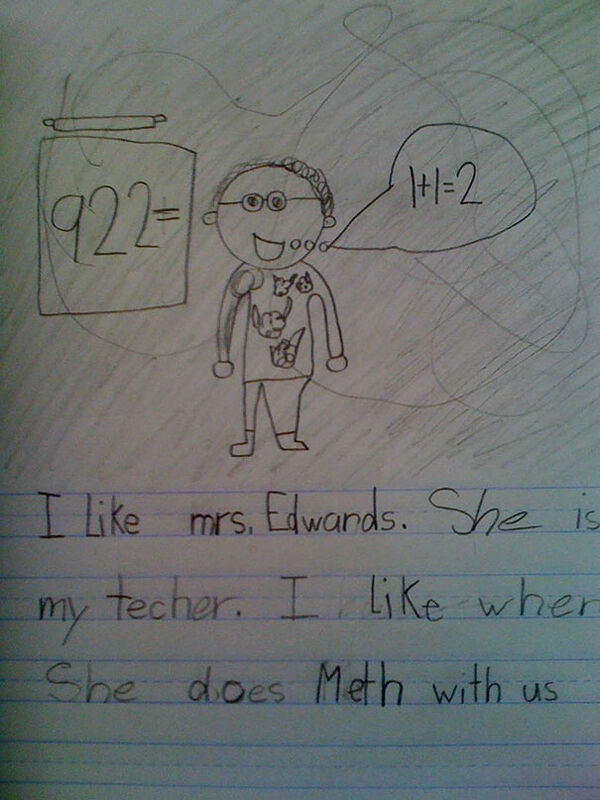 6. It's nice to know she supports them whatever their profession.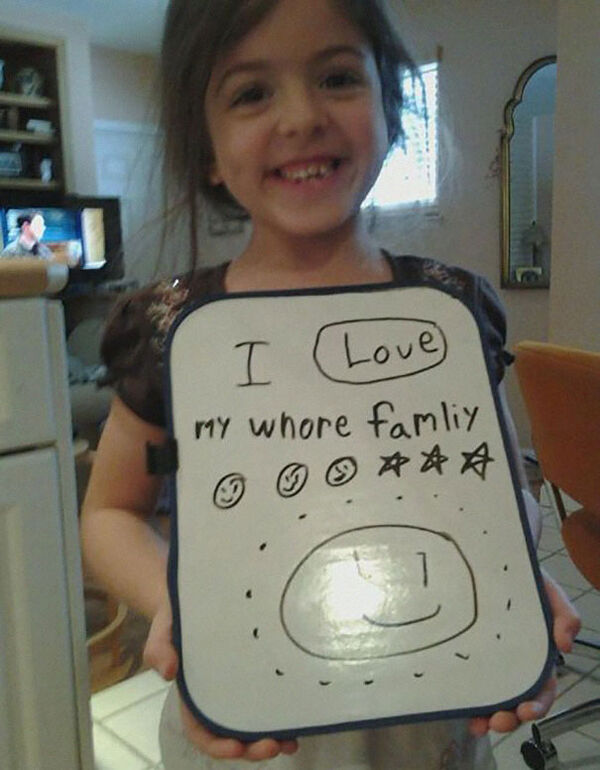 7. Of course it is.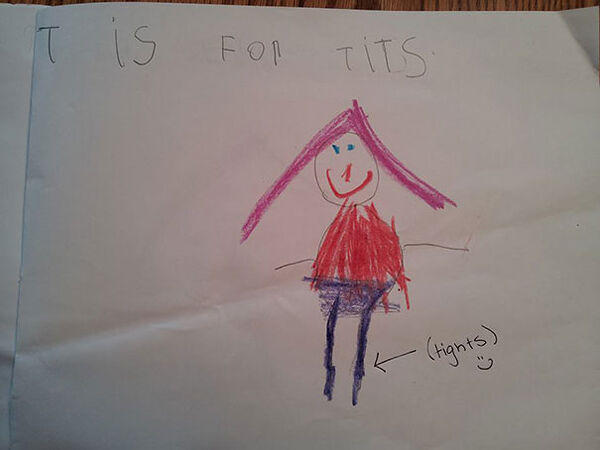 8. Don't thank mom, thank your digestive system. And mom's home cooking.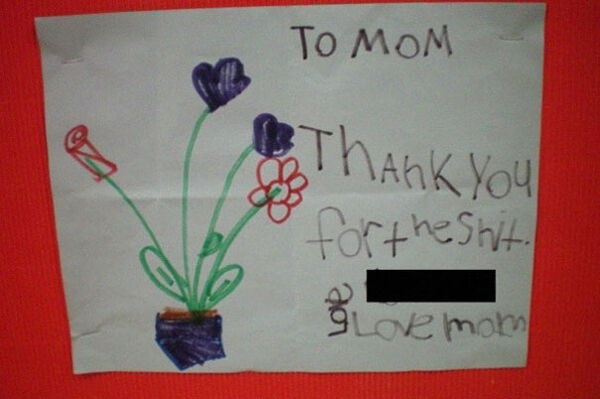 9. Not sure I want to know what the surprise is.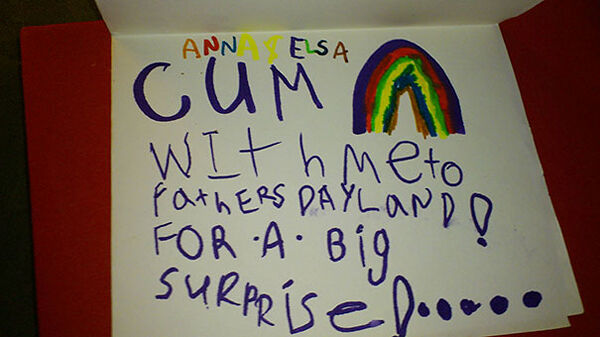 10. Hadn't heard of this type of cashmere before.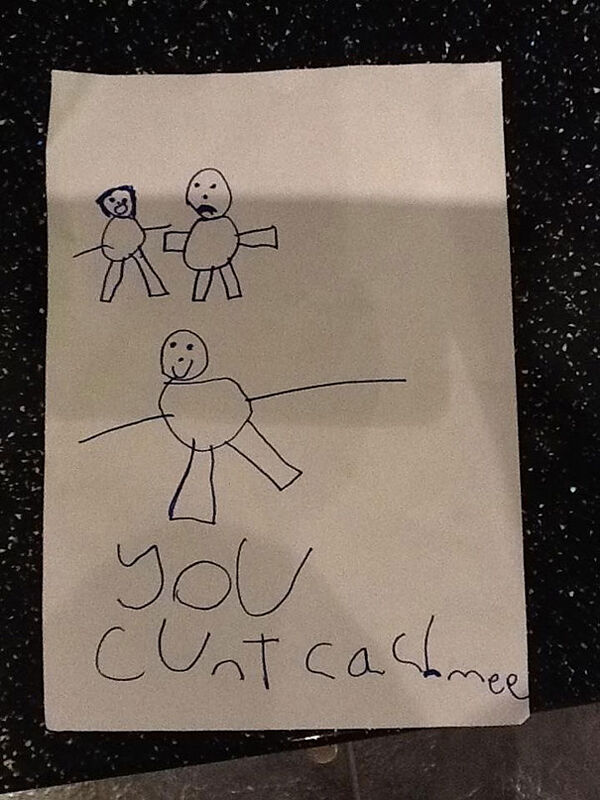 11. This kid's been looking at their dad's browser history again.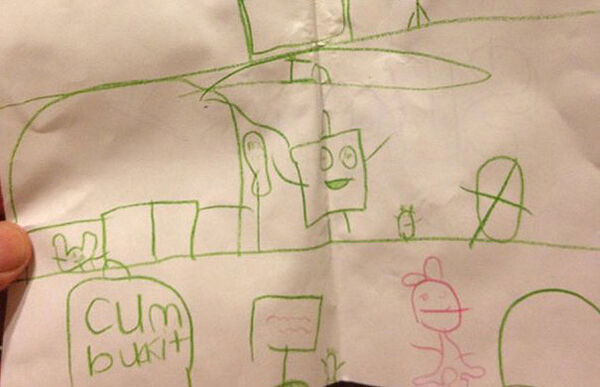 12. Hugh Hefner has nice neat handwriting.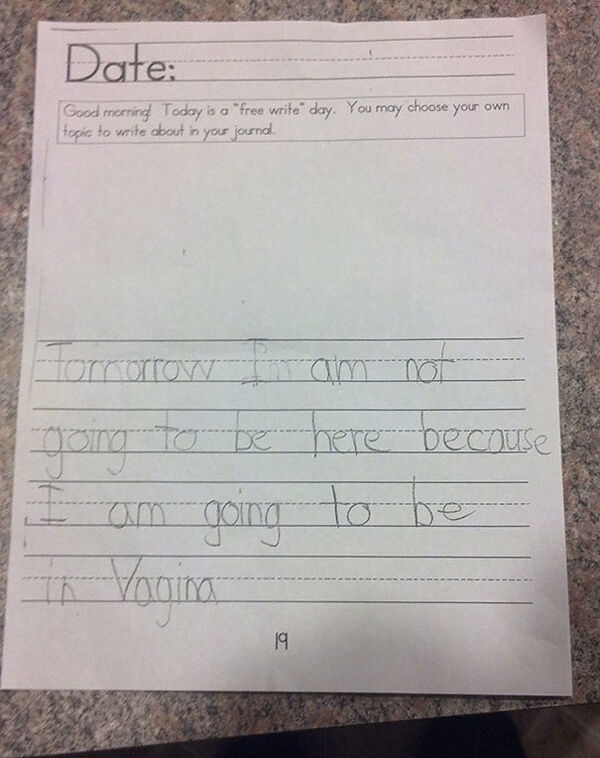 13. A birthday card to cherish forever.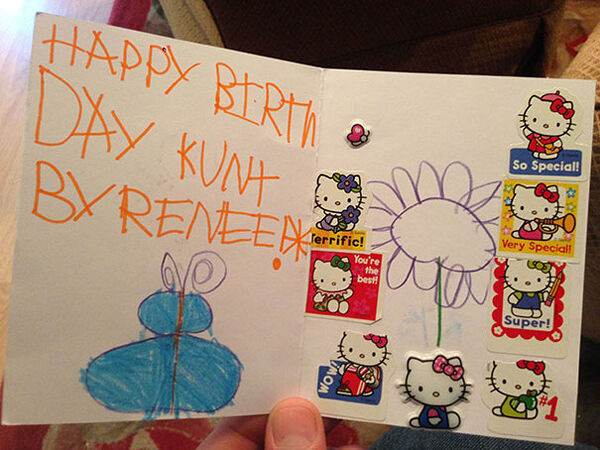 14. Not sure if spelling mistake, or veiled insult aimed at teacher.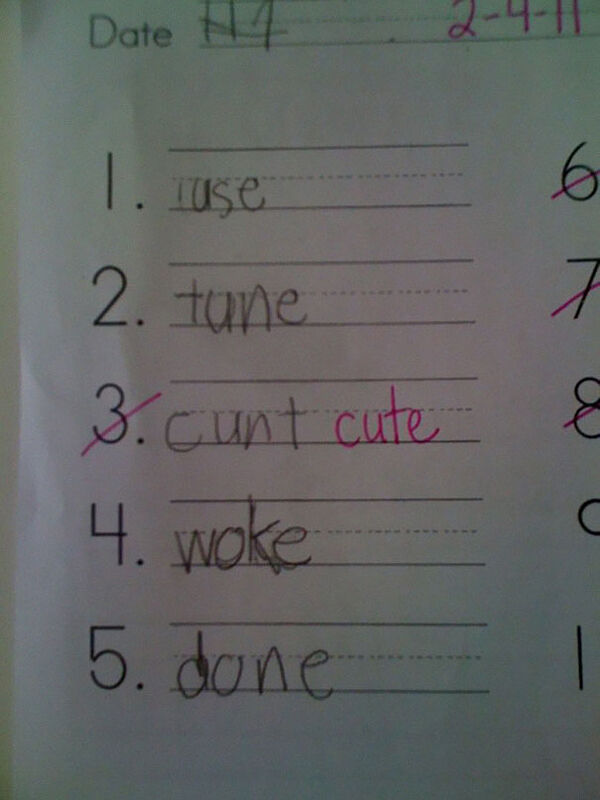 15. We'll miss you too Timmy.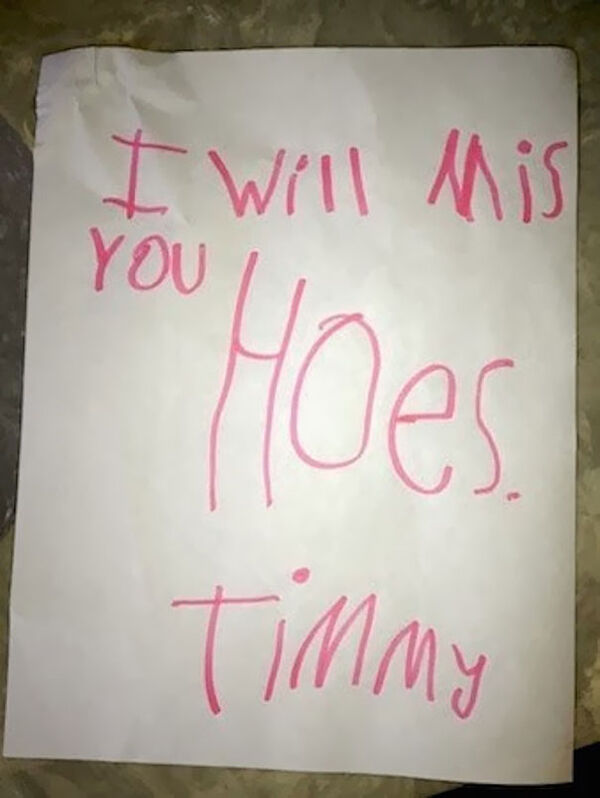 16. Well, that's good to hear.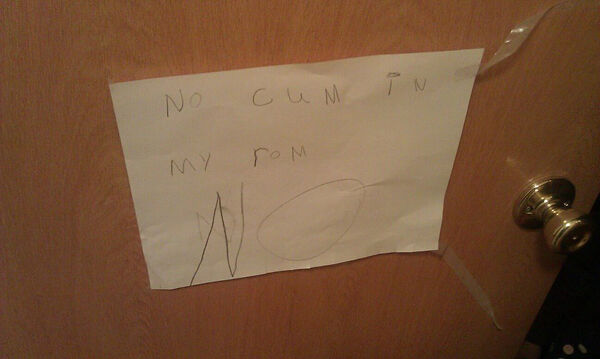 17. That's the wrong kind of love.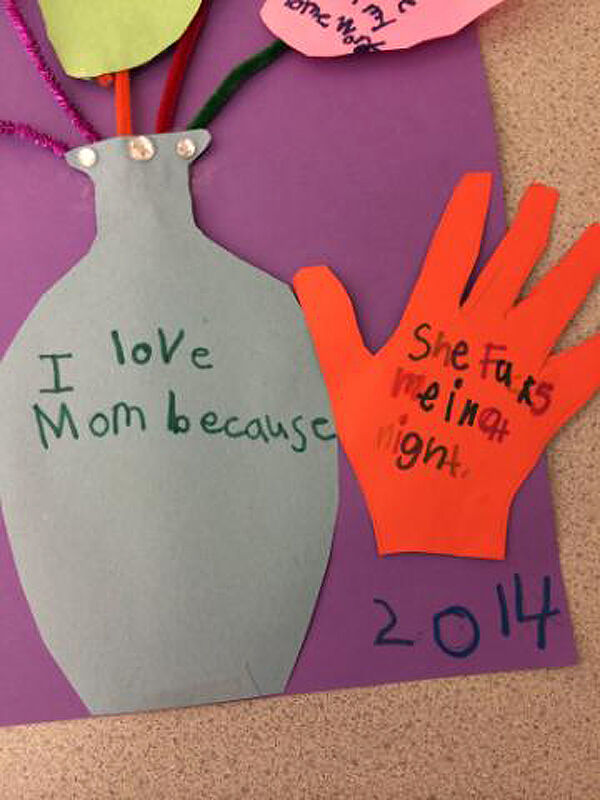 18. Some good old-fashioned father-son bonding.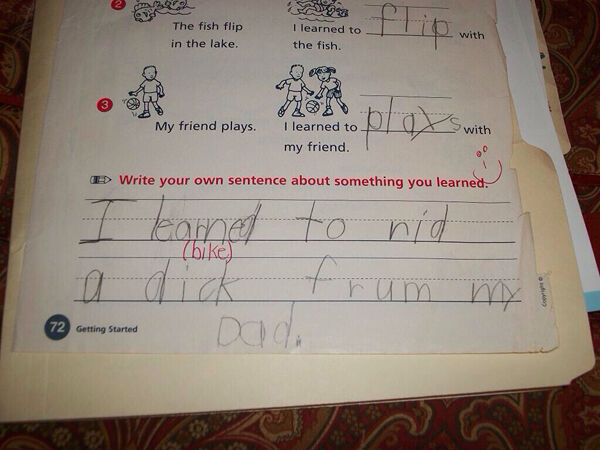 19. Seems like we all have one.