Redditors "I Feel Like My Sister's Cat Is Plotting To Kill Me" Post Gets Hilarious Photoshop Treatment
Everyone know that ctas are cute, furry balls of cuteness without an evil bone in their body, right? Wrong. Lurking beneath that adorable exterior exists a mind of pure cunning and malevolent evil, ready to take advantage of any situation and manipulate our puny human race at a whim for their own pleasure.
Even murder. Don't believe me, then check out the video above that shows all the tell-tale sings.
But what really scares us all is that stare. Sometimes a stare can say many things. Like this cat who's seen too much for instance, a cat with nasty thoughts on it's mind. A Redditor recently uploaded a photo of their sister's cat with the caption "I feel like my sister's cat is plotting to kill me."
And if you look at the intensity of those sinister green eyes the cat certainly does look like it's doing some nefarious scheming.
It's the kind of stare that says, approach this cat with extreme caution and at your own peril.
It's also the kind of stare that makes it a prime candidate to be photoshopped into hilarity, and so someone uploaded it to Reddit's r/PSBattles and Reddit's photoshoppers worked their magic.
Turning it into everything from Hannibal Lecter-Cat to Emperor Pawlpatine to many other hilarious versions.
Here's the original.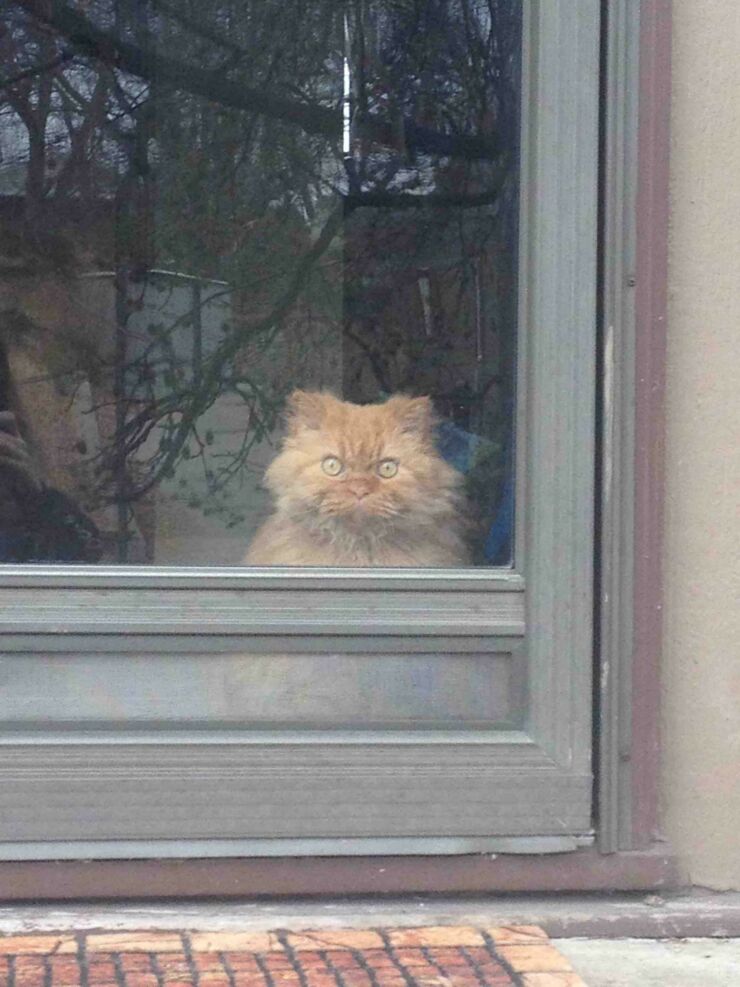 And here's some of the shooped versions.