Former Turkish Cartoonist & Illustrator Ahmet Cambaz Creates Cute Small Tattoos
Being a cartoonist has had a big influence on the cute small tattoos that Istanbul-based tattooist Ahmet Cambaz now creates. Cambaz became a cartoonist after leaving Mimar Sinan Fine Arts University in Turkey, but since 2013 has been utilizing those skills on his tattoos. He demonstrates how his small tattoos can be done in different styles and techniques, with animals like puppies, penguins, and cats being his most revisited designs that could easily pass as characters in a graphic novel or children's picture book, such is their aesthetic.
Cambaz began to experiment and create his small tattoo ideass when he was 29 years old. "In college, I began to work for a caricature magazine as a cartoonist, and I worked there for seven years." Ahmet Cambaz told Creators. "It was here that my cartoons developed into the style that I have today. When I started to design tattoos, I tried to work in different styles using various methods, but I didn't feel comfortable because I was not that person. It wasn't me. So I decided to go on and develop my work and create the kind of tattoos that I like."
Ahmet Cambaz Uses Small Simple Tattoo Ideas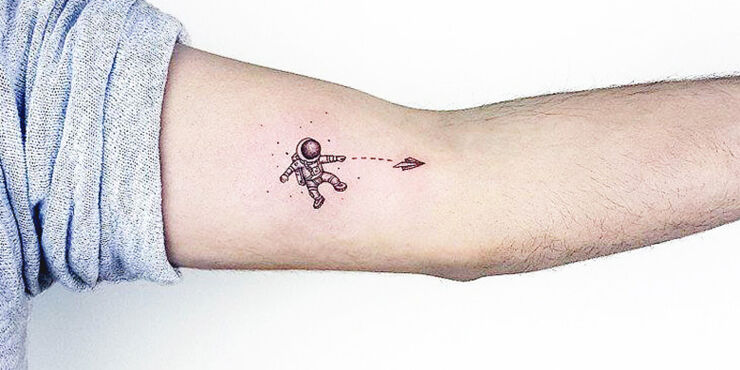 The resulting cute small tattoos that Cambaz creates have a distinctive style, using mostly black lines and light shading, with sometimes a bit of color thrown in to highlight a feature. It makes for not only adorable-looking designs but also shows small tattoos can be just as striking and stylish as the larger and more complex variety.
It's the simplicity that Ahmet Cambaz says appeals to him about creating these delightful designs. And it makes for very sharp, artful, modern, yet cartoon-like images. "My tattoos are micro style, geometric, and direct. I don't like to use a background on tattoos. I think thinner black lines are much more modern." he notes.
Check out some of his small tattoos below. And head to his Instagram for more of his micro creations.
Examples Of Cambaz's Cute Small tattoos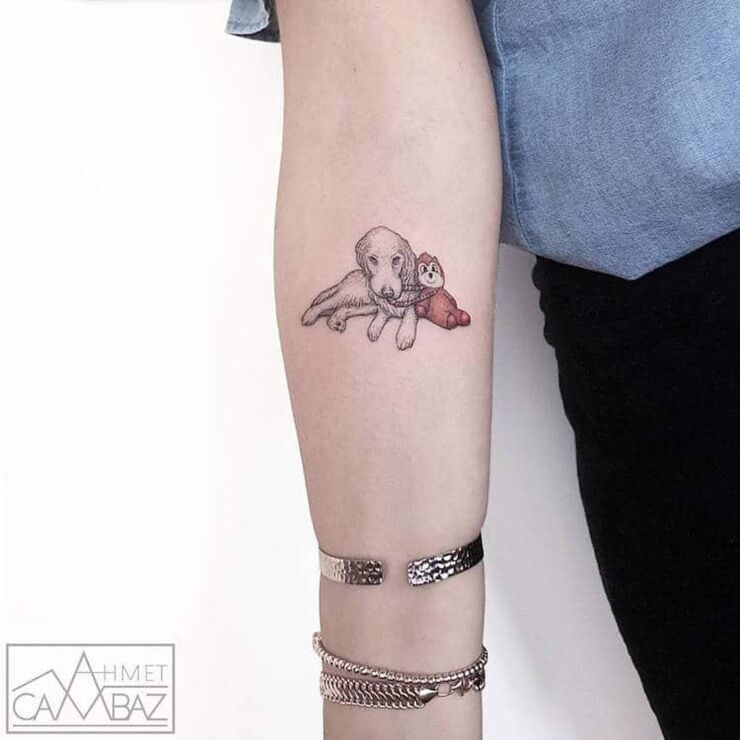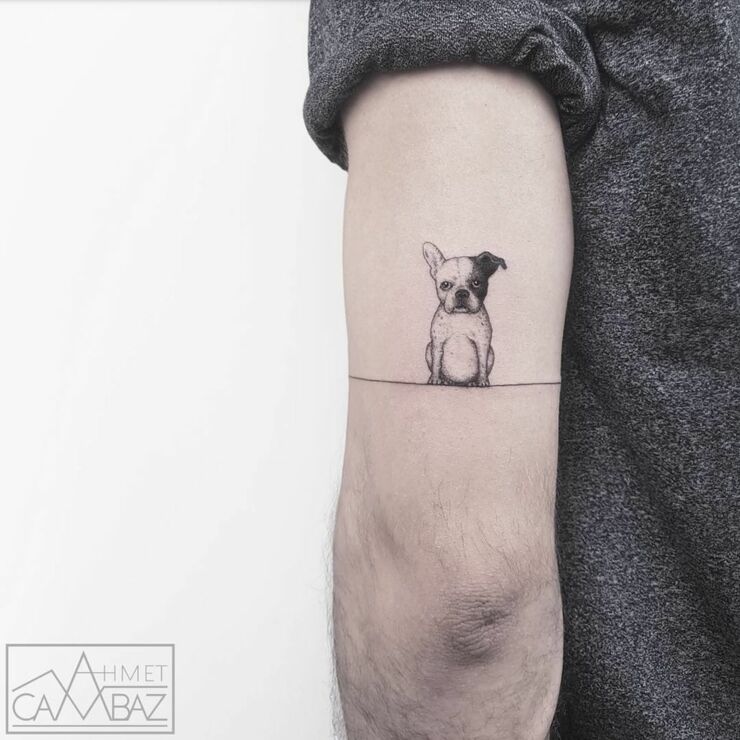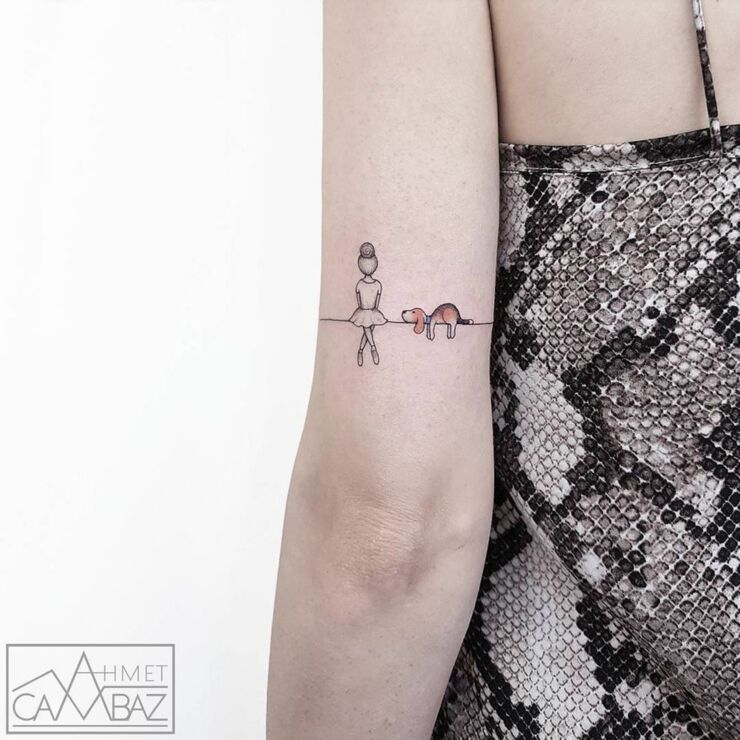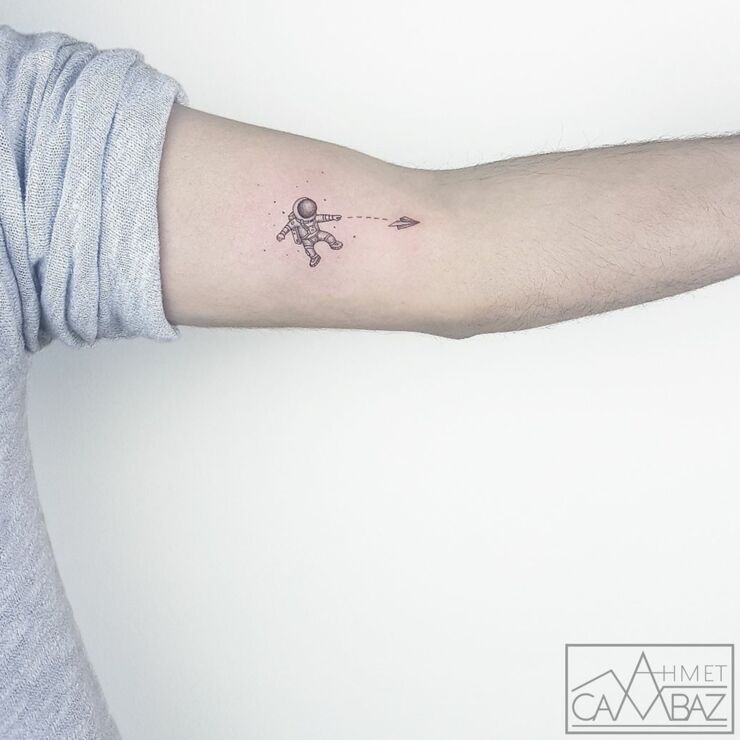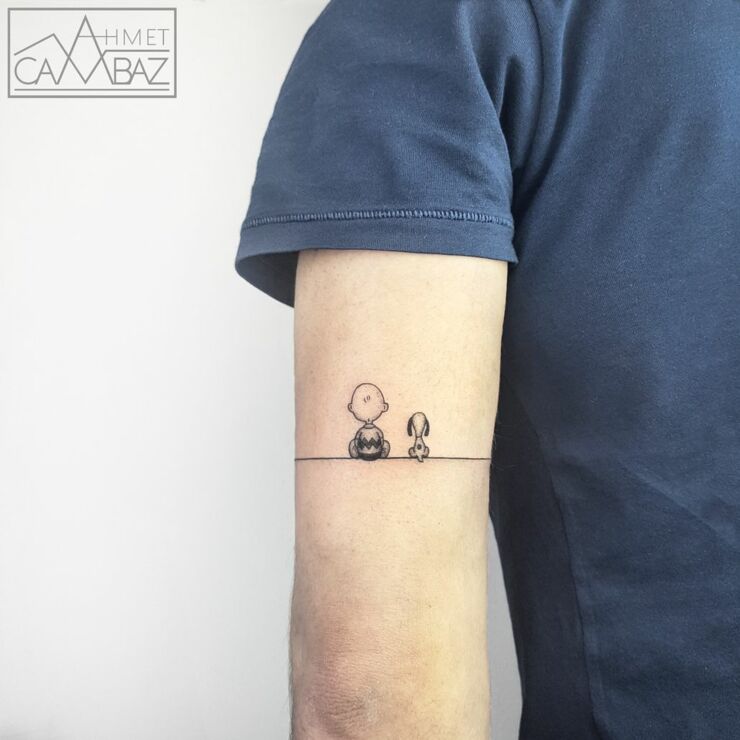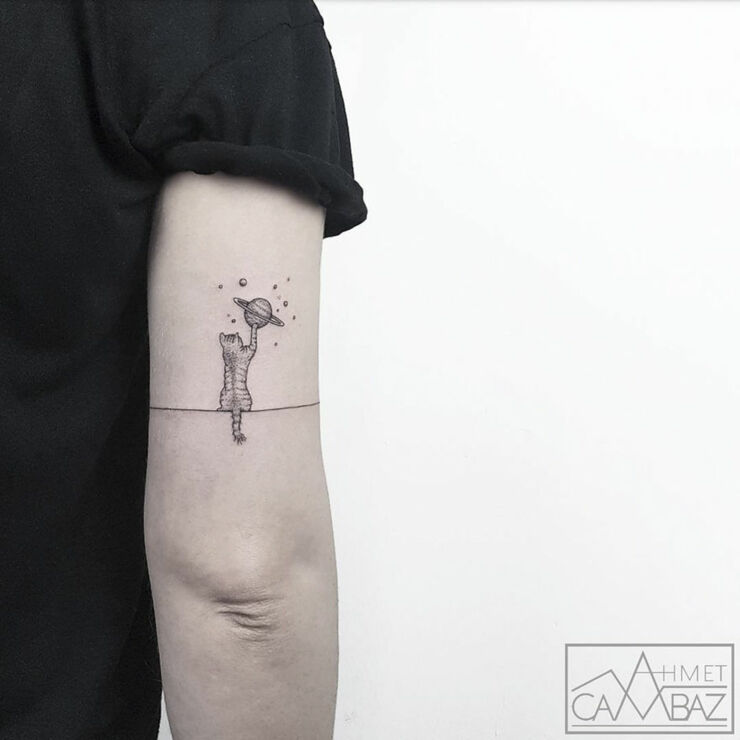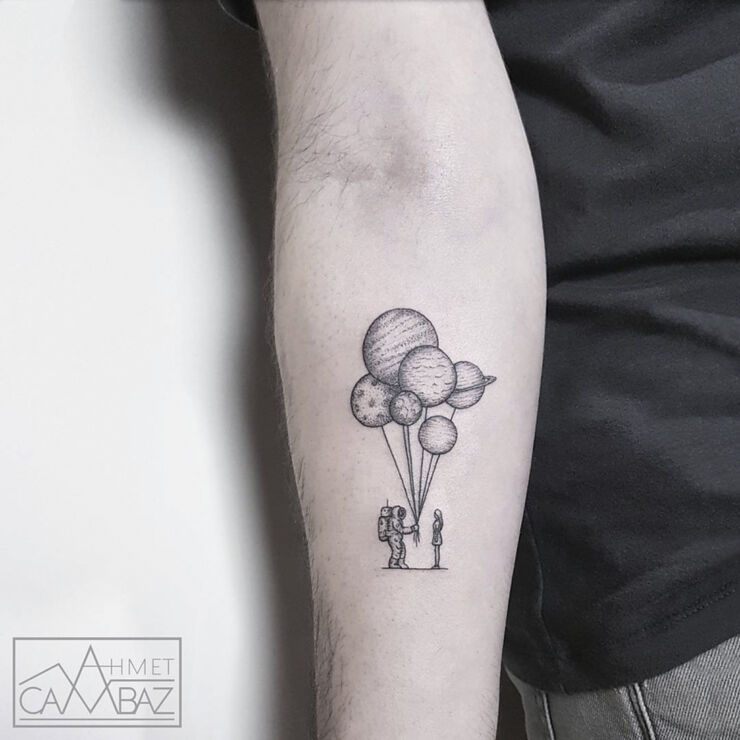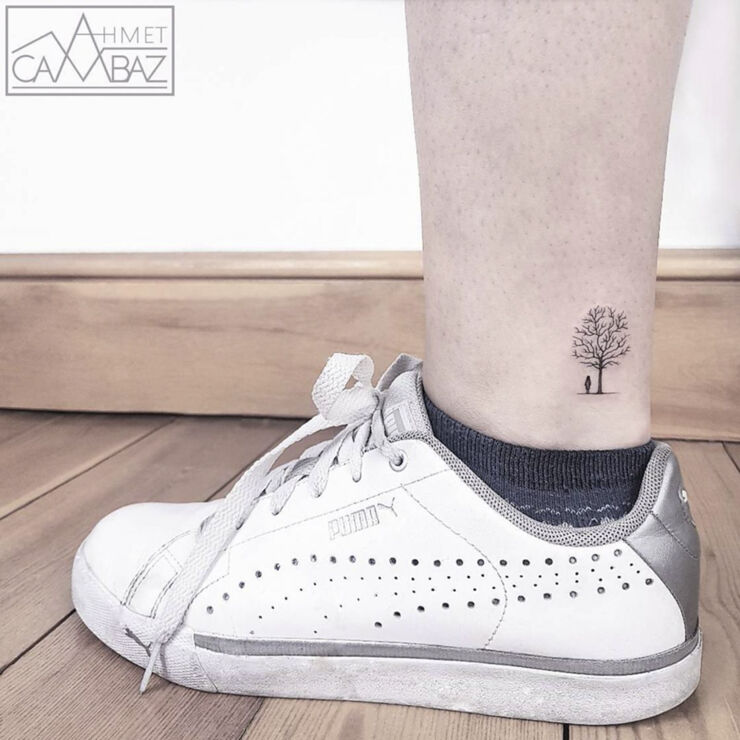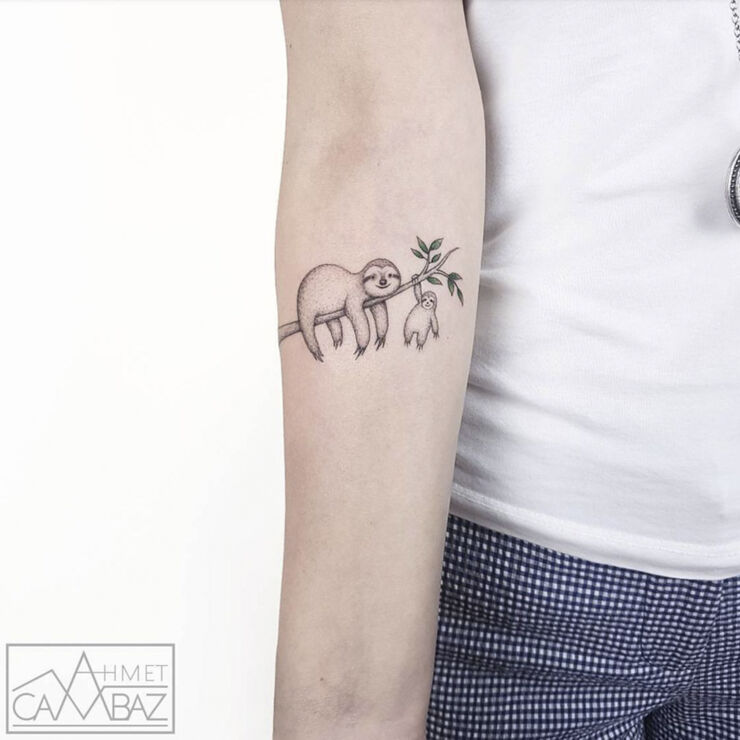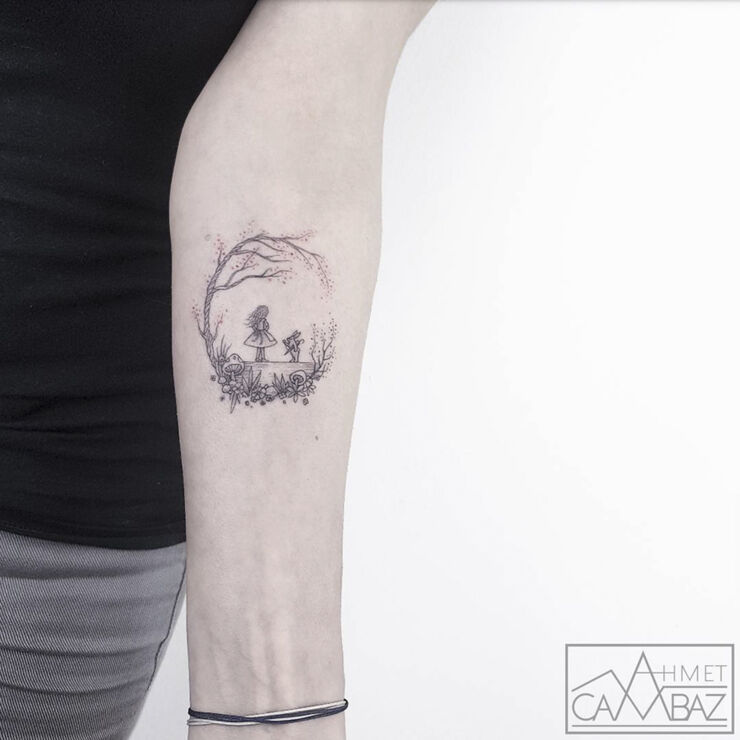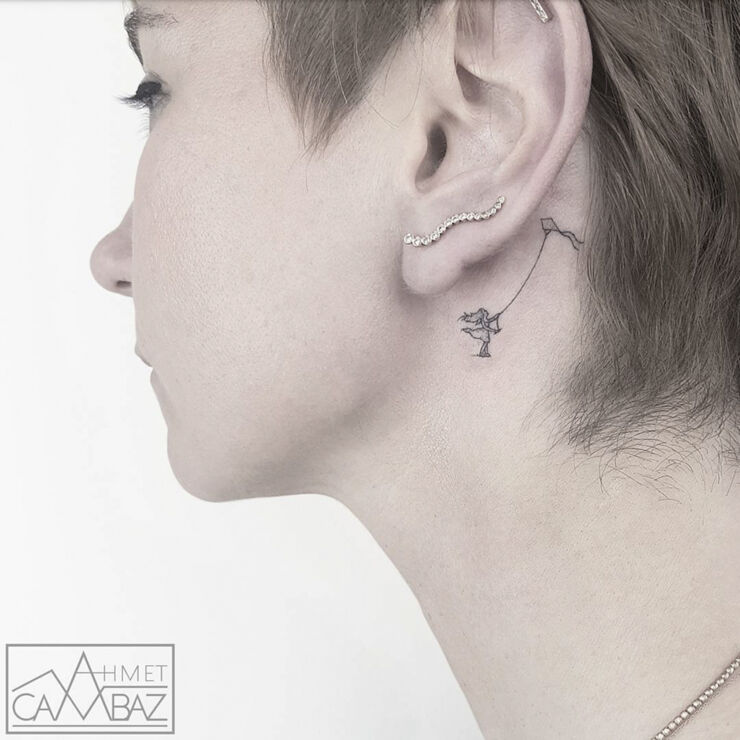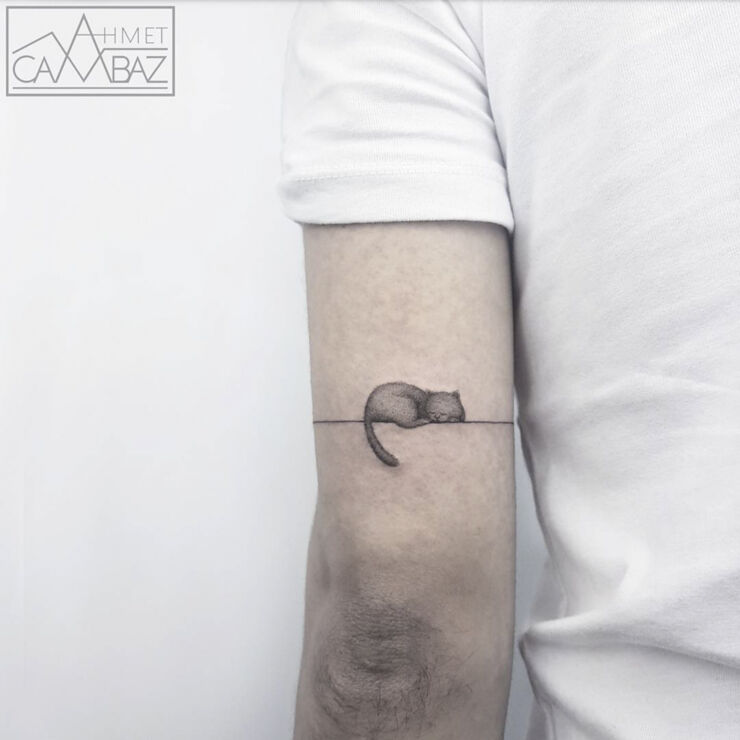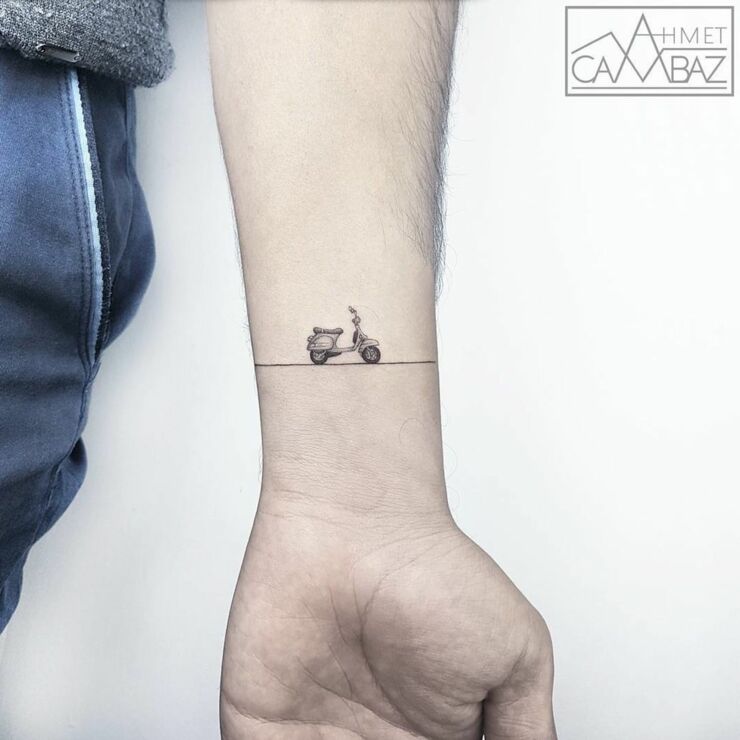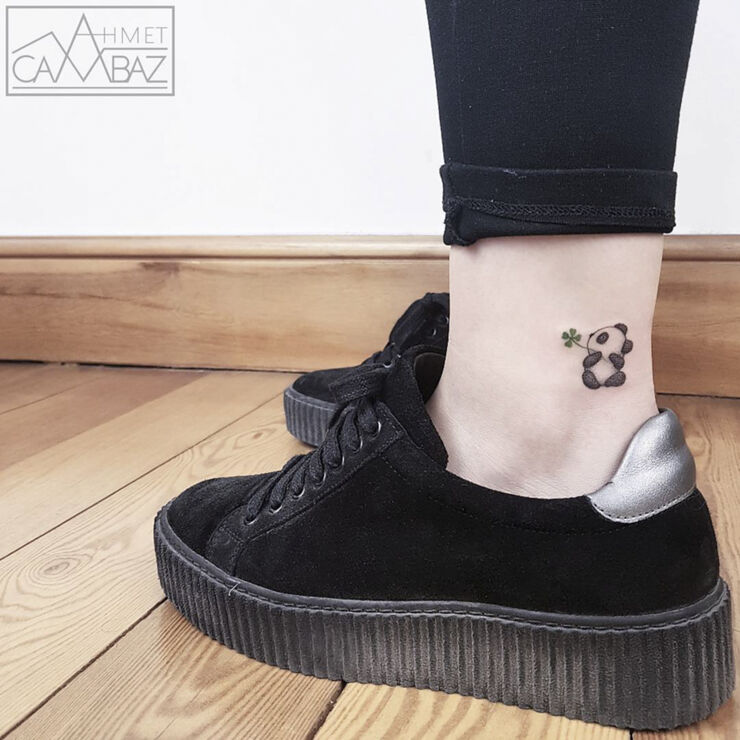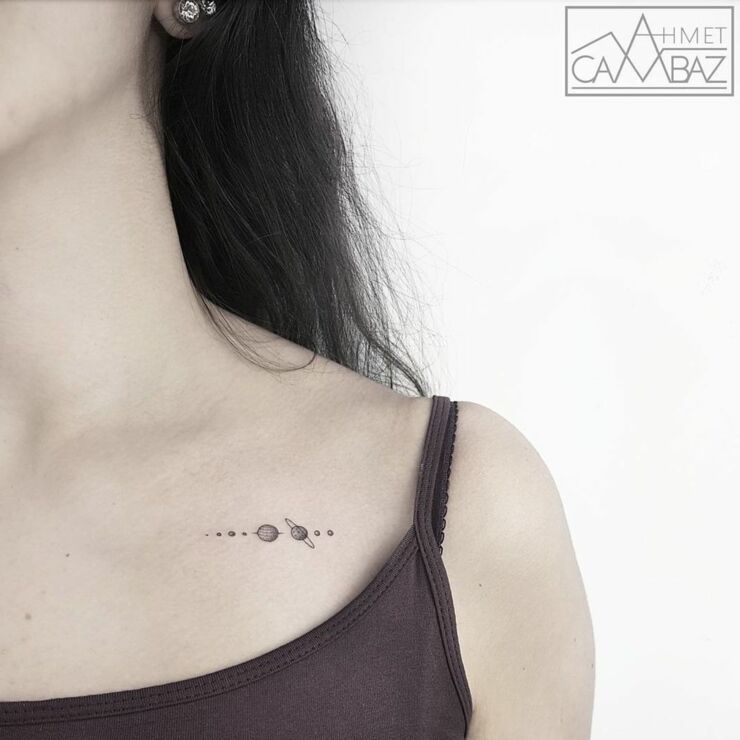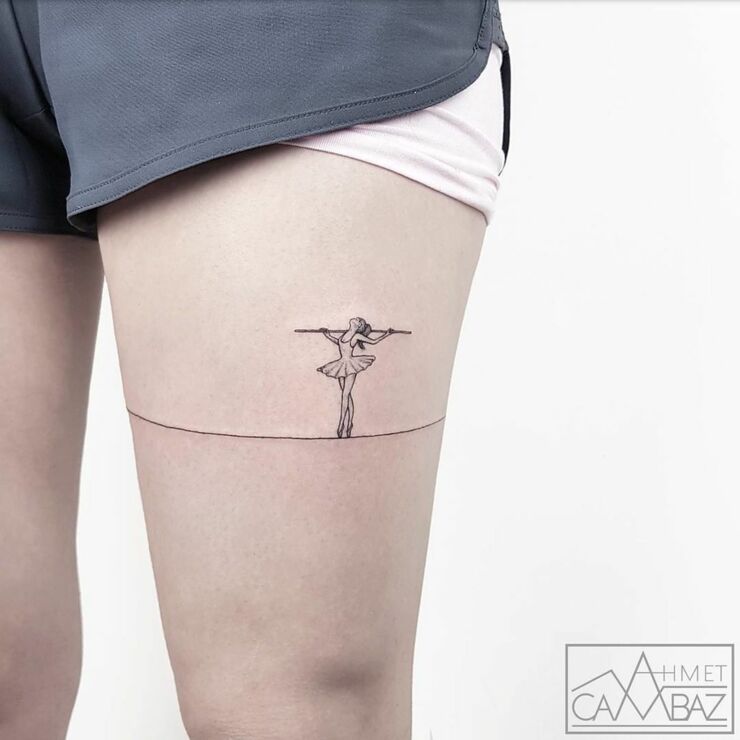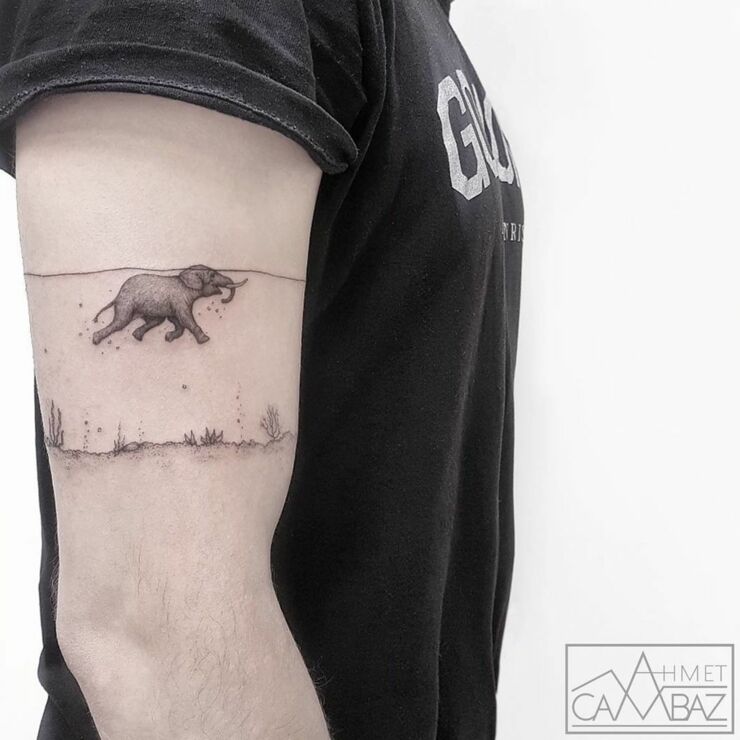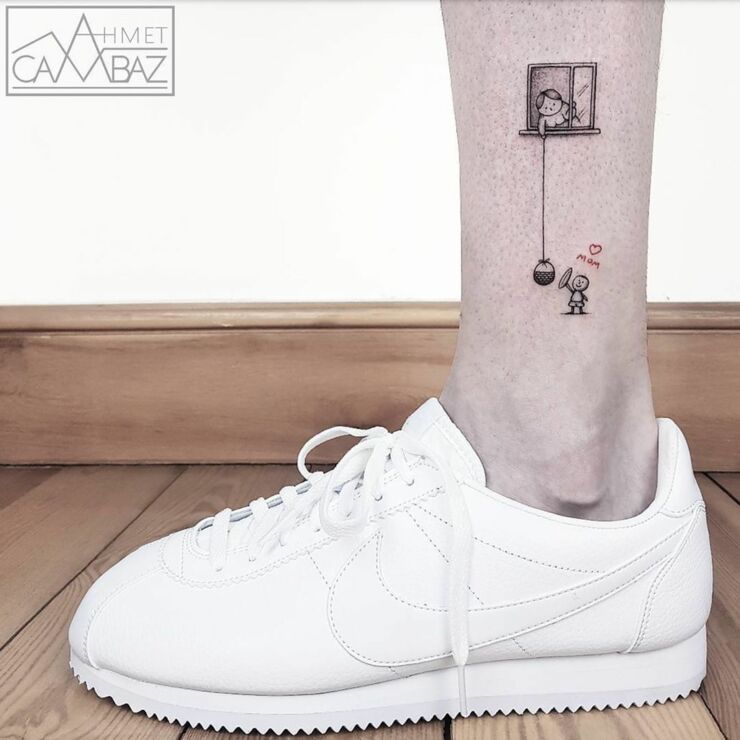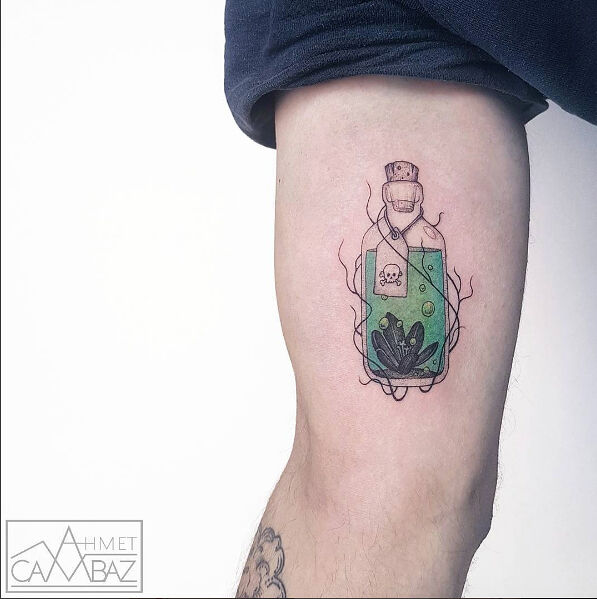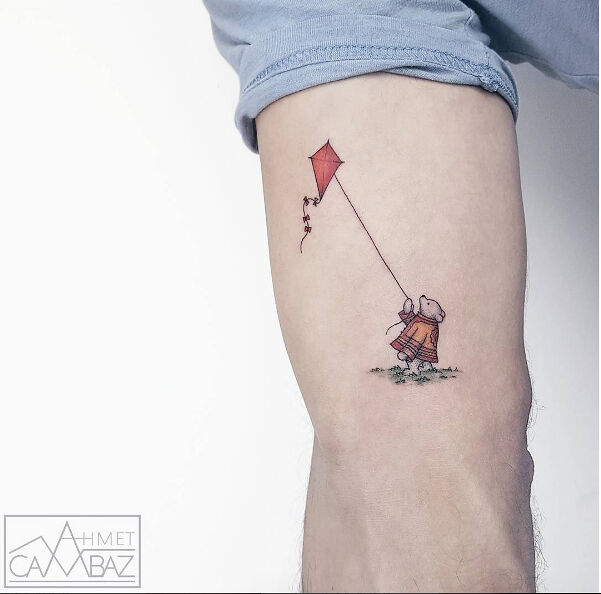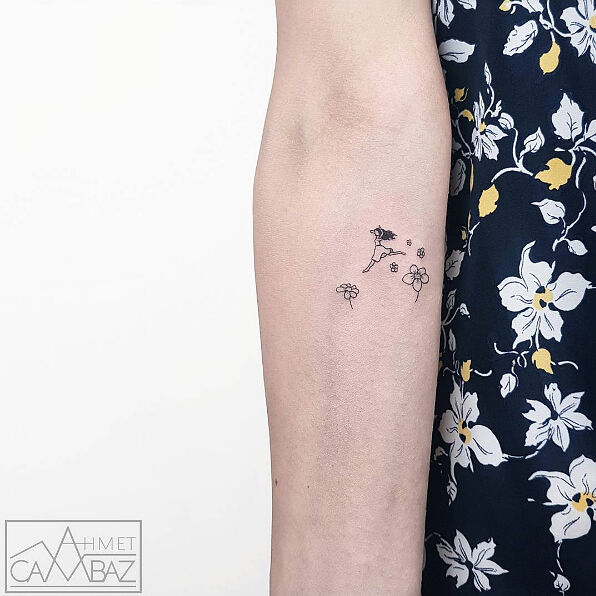 All images: Instagram / ahmet_cambaz