Check Out These Amazing Sleeve Tattoos From The Mind of Artist Niki Norberg
When it comes to sleeve tattoos, if you are thinking of getting inked anytime soon you should take a look at Swedish tattoo artist Niki Norberg and his incredible tattoo designs before you take the plunge.
Norberg really is the man to go to if you want a a stunning design, because his monochrome sleeve tattoos are stunningly realized. Sweedish-born Norberg works at the famed Wicked Tattoo studio in Göteborg, Sweden and has been tattooing (Tatooine?) since 2001. His incredible works relies heavily on realism and is rich in detail and textures, and he inks anything from Roman emperors to angels. And the results are visually amazing.
It actually took a while before Niki was actually convinced tattooing would be a suitable future profession. The human quality of his amazing work unveiled itself when he was offered a job at the renowned tattoo studio Heidi Hay's. Talking to Big Tattoo Planet he says of his beginnings "I sent her some pictures, mostly to get some feedback from someone skilful in the business. She asked me instantly when I could start. Three months after I submitted the pictures we had a meeting, and three months after that I tried out working in her studio for a month. After that I took two weeks vacation to evaluate the situation, but it actually felt right from day one."
Niki Norberg: Career Choices & Sleeve Tattoos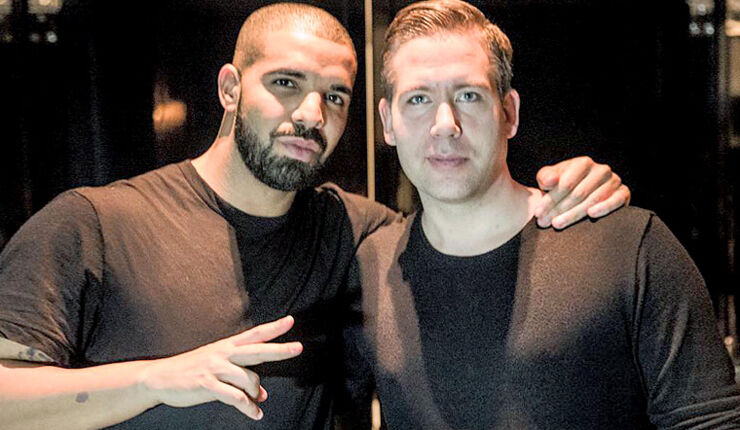 Canadian rapper and client Drake (left) poses with Norberg.
Of his career choice he remembers, "I didn't even consider tattooing. I didn't want to work where there would be blood, and what type of clientele would I get? Would it be only metalheads, whores and criminals? And was I to work from home? This was in the early '90s, so there was like, two studios in Gothenburg – I had no intention of being an apprentice. My friends wanted me to do some sleeve tattoos on them. They offered to buy the equipment and act as guinea pigs, but I continued my painting and attended a school for comic art. I had other jobs, so my painting was only a side gig, but I put much time into it."
The turning point came when he got to know a guy with decent insight in the business. Much to the joy of his friends and to the many people who he has inked in his amazing career.
You can look at some of his incredible work below. And check out more on his Facebook and Instagram.
Some Of Niki Norberg' Amazing Sleevs tattoos