Photographer Antoine Repessé Turns 4 Years Worth Of Thrown Away Trash Can Rubbish Into Art
Thrown away trash can rubbish isn't the usual subject matter you would look to for photographic inspiration. But Antoine Repessé did for his series #365 Unpacked. For the project, which he started as a commentary on the amount of waste we generate and generally ignore, he accumulated four years worth of recyclable garbage.
Instead of throwing it away in the trash can or the recycle bin, he ended up collecting 70 cubic meters of stuff which included 1,600 milk bottles, 4,800 toilet rolls, and 800kg of newspapers. This started in 2011 and Antoine Repessé published the photos in 2016. The name of the thrown away trash can rubbish series comes from the 365kg of waste we each accumulate on average per year. Which, simple math, works out to a 1kg a day.
Antoine Repessé And His Series #365 Unpacked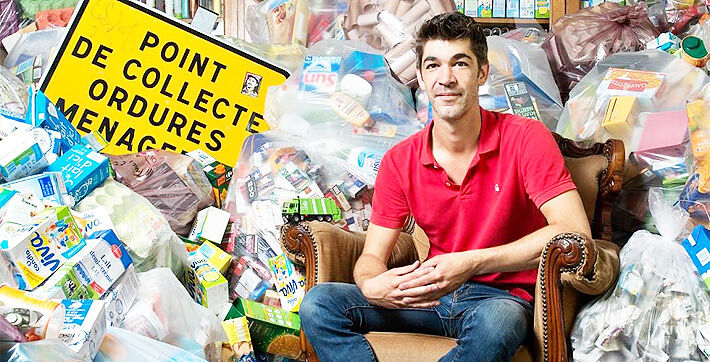 Antoine Repessé sits amidst his accumulated trash can rubbish.
Once he'd gathered all this trash can rubbish he then split it into various categories for a photography shoot in his apartment. Each image for the #365 Unpacked series featured mountains of items that would usually be in the trash can, but instead surrounded the models in the images. One woman sits in a kitchen, piles of cartons surround her. Another woman sits on the toilet, with old toilet rolls spilling out of the WC.
"The purpose of this project was to present people in everyday situations, with the twist being they are drowning in packaging." Repessé noted in a short video he made about the project. "The idea is to confront the public with this reality that they are usually able to avoid. It's easy every week to throw your garbage in a trash can. It goes away, you never know what it becomes. The idea was really to put this into pictures, and have images that people might find a little shocking. So that we might be encouraged to change our consumption habits."
Check out images from the series below. And see more of Antoine Repessé's photography at his website.
Antoine Repessé's Trash Can Rubbish Photos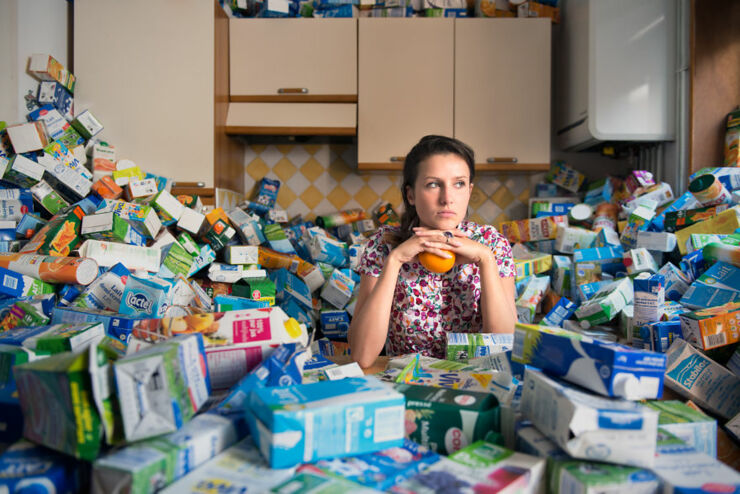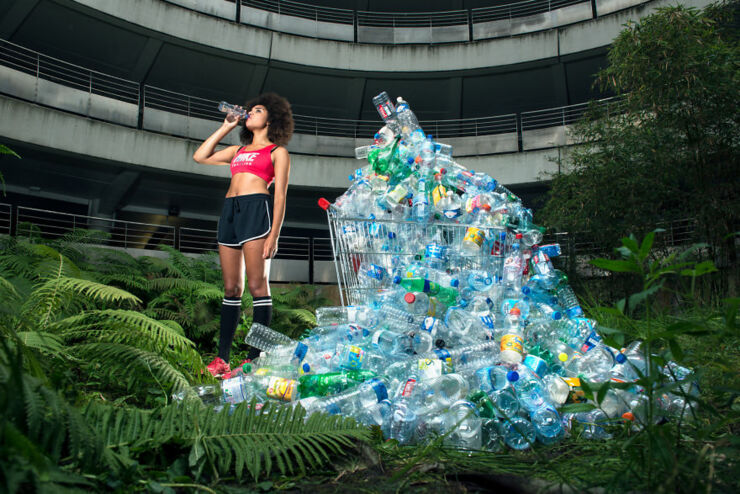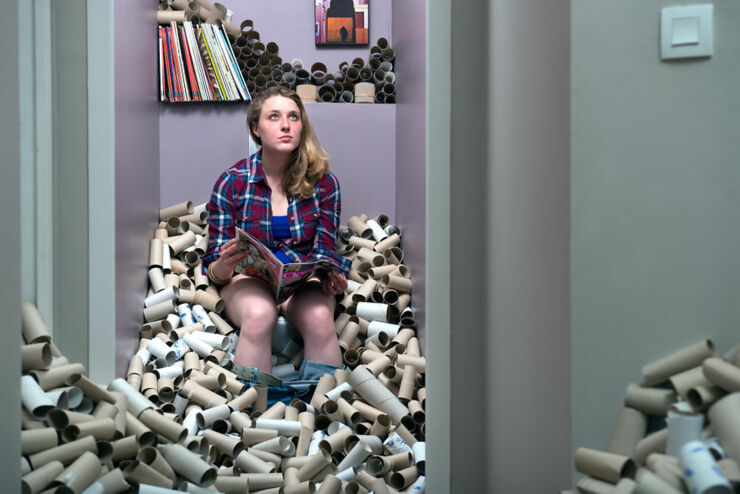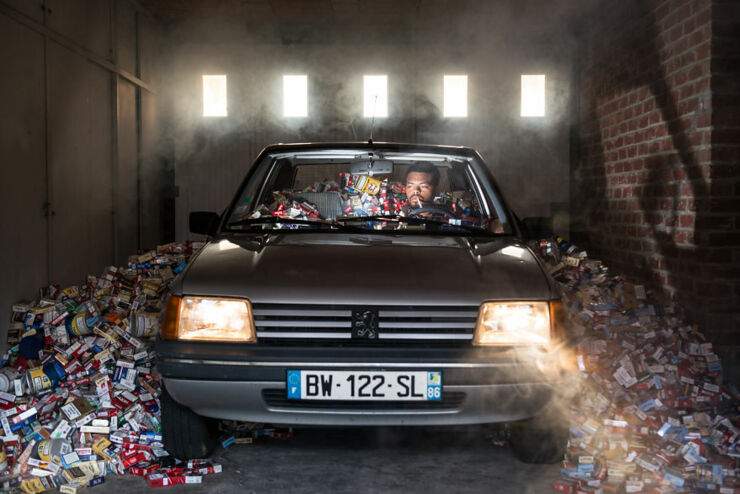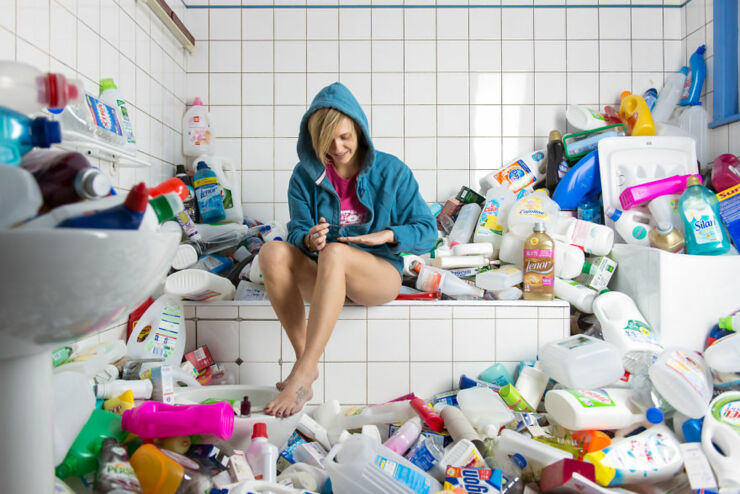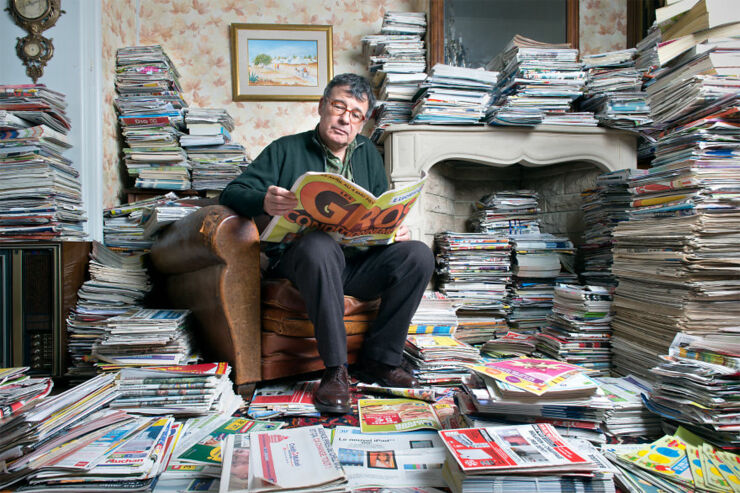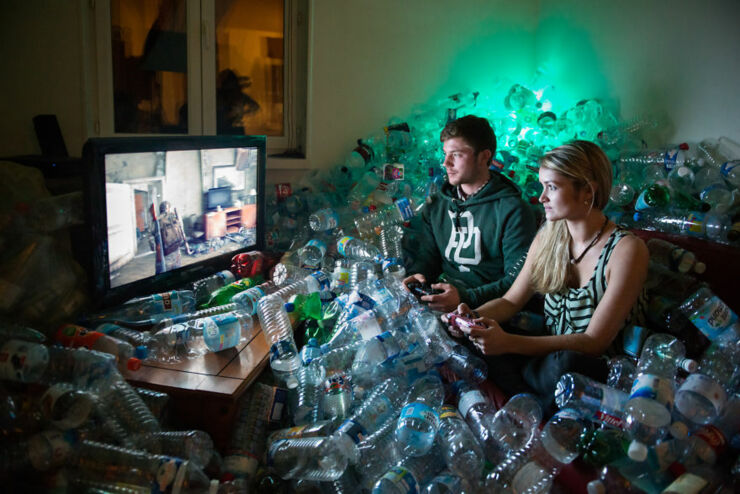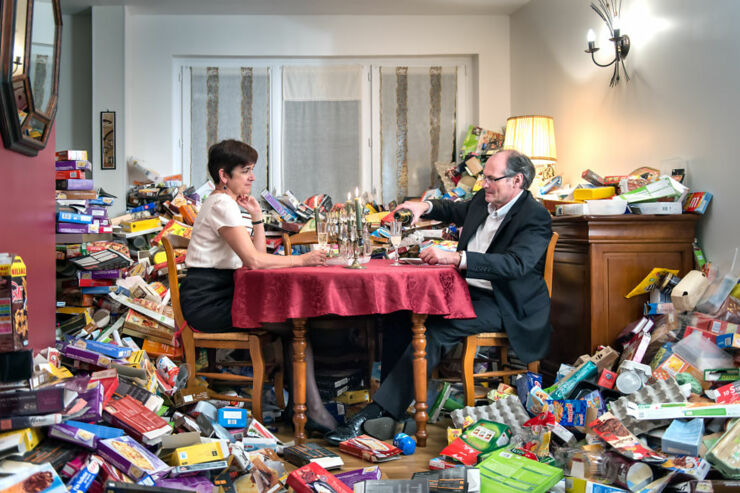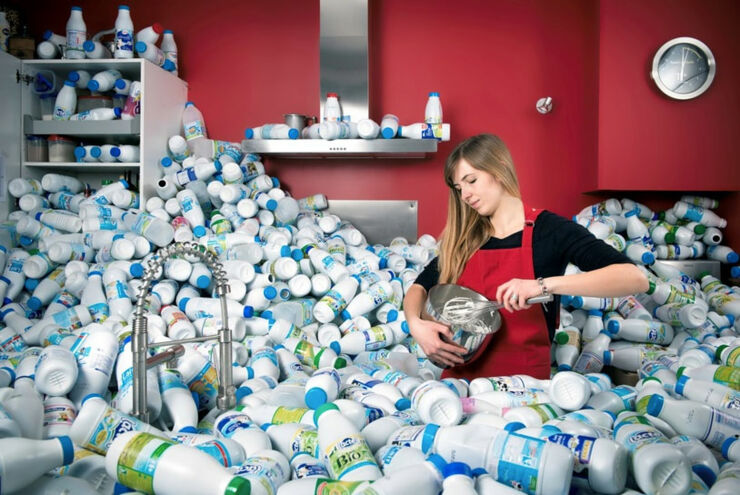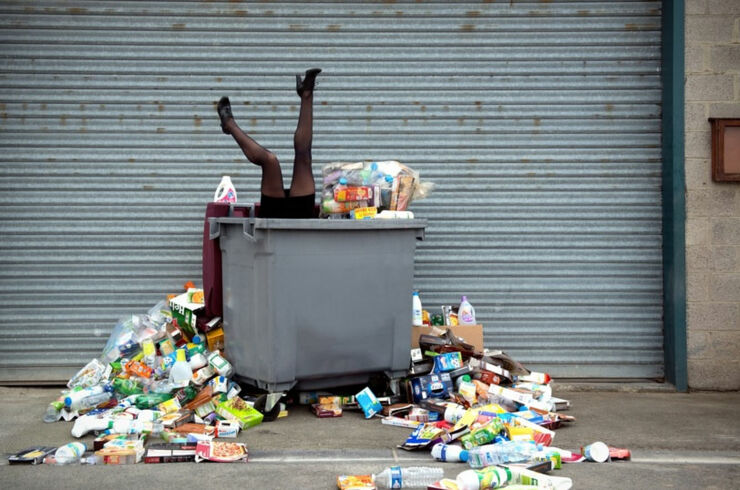 Antoine Repessé Made A video Of His trash Can Art
Check out the short video Antoine Repessé made about the project, below.
Here we go! Here comes the video teaser of my last photoproject #365, Unpacked on wich i've been working for the last 4 years. Thanks to all my contributors who made it possible (Antoine Repessé Photographe)