Artist Octavian Mielu Turns Iconic Sports Cars Like The Ferrari 250 GTO Into Stunning Colored Smoke
As any car freak will tell you, the make and model of an iconic sports car is instantly recognizable purely from the outline of its body alone, you don't have to get up close to see the emblem and model details, you can tell by the beautiful lines of the chassis. It's poetry in motion
Romanian artist and graphic designer Octavian Mielu is a huge car fan and has played on that fact for his series of illustrations called Smokey Iconic Cars.
The series features 31 cars we all wish we had sat in our garage, but recreated in smokey, vaporous forms. Usually the only smoke we see on cars like this comes from the multiple exhausts as they accelerate away in the blink of an eye, so recreating the car's shape in smoke is the perfect synergy.
Mielu did the series basically because he loves cars, so this is his homage to some classics.
"I tried to select the best colors to represent them (the brand or the model)." he told The Creators Project. "For instance, the Pagani Huayra is a combination of gold (the presentation color) and the purple (from the exhaust system)."
Although the colors and outlines vary, they're all presented on a black background which highlights their sheer desirability even as spectral neon smoke-mobiles.
Cars recreated in the series include the Ferrari 250 GTO, Lamborghini Aventador, Ford Mustang GT500, McLaren F1, Pagani Huayra, and many more.
You can buy prints of the series from Mielu's Etsy page.
BMW 3.0 CSL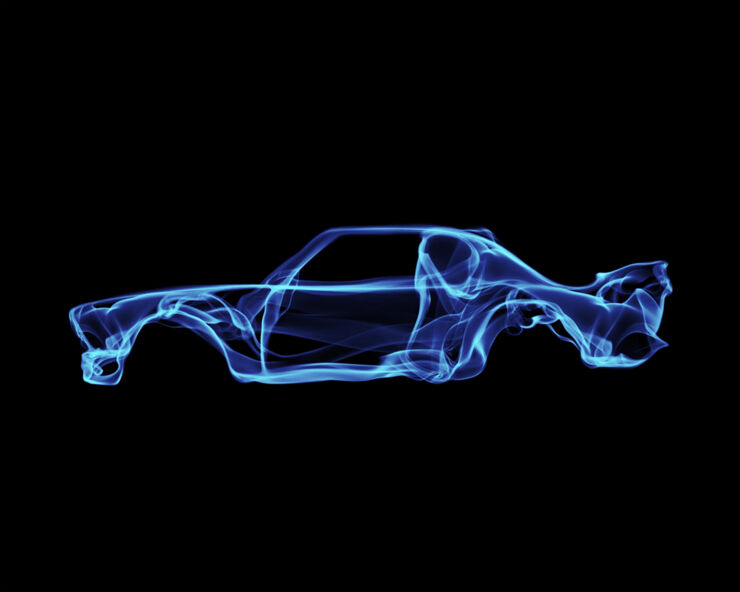 BMW M3 E30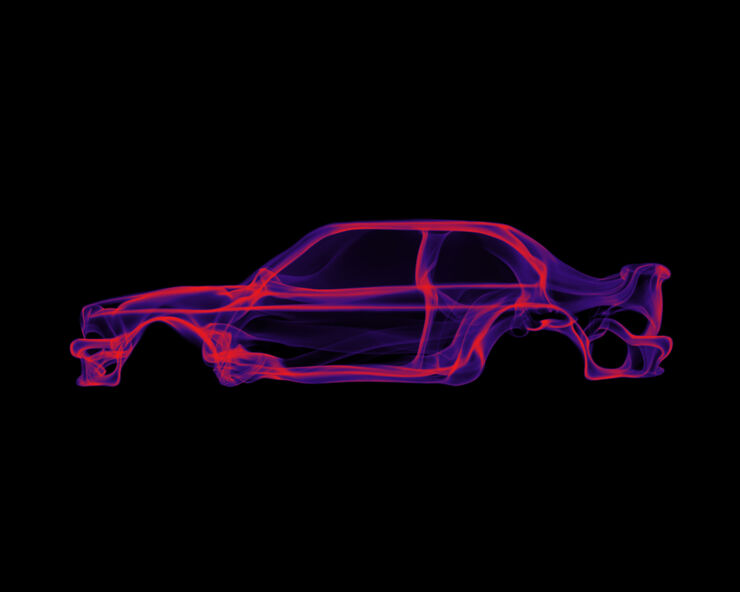 Bugatti 57 Atlantic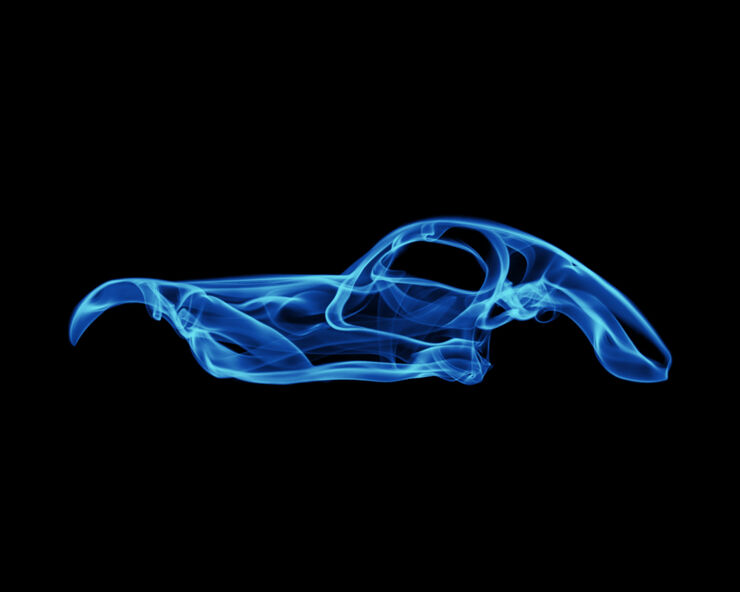 Bugatti Veyron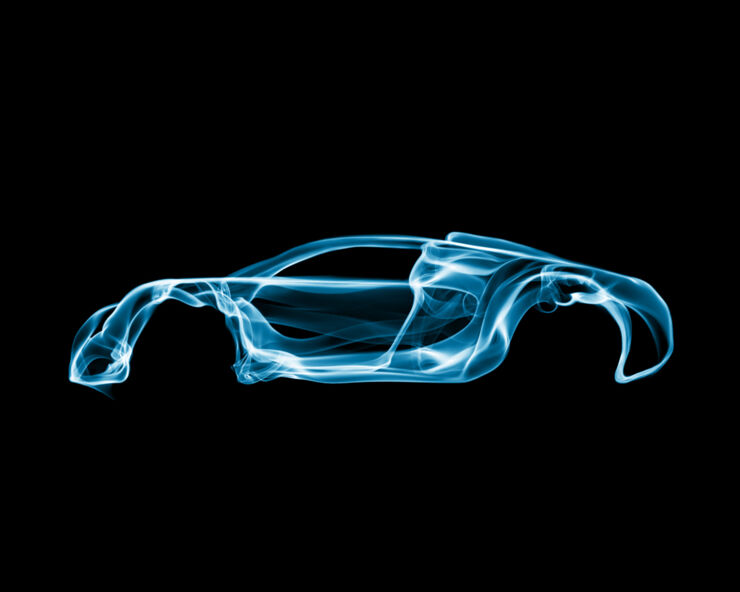 Ferrari 250 GTO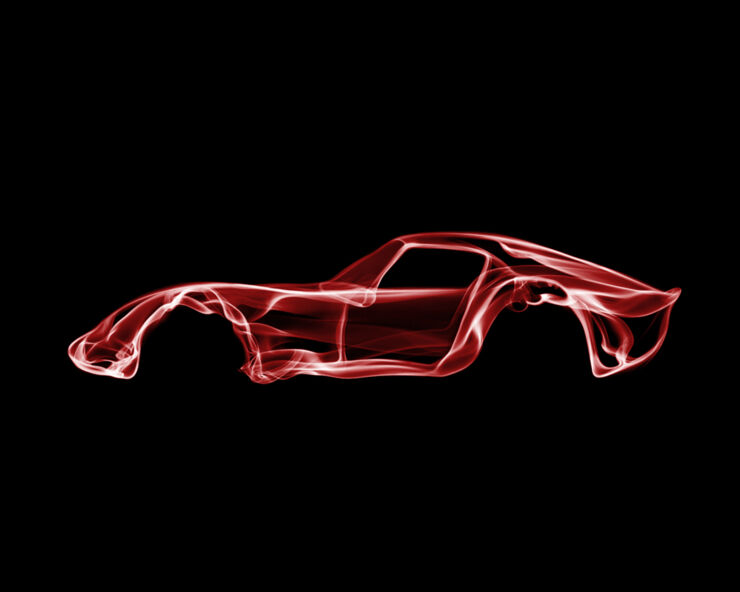 Ferrari Enzo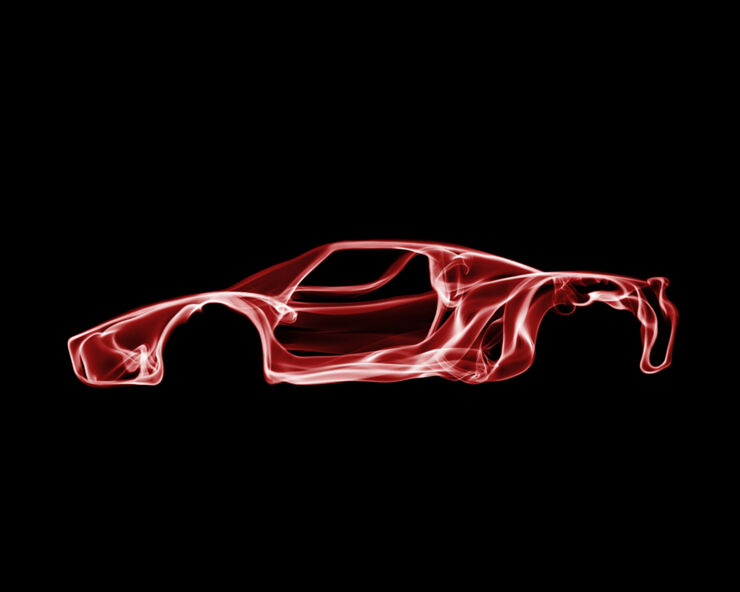 Ferrari F40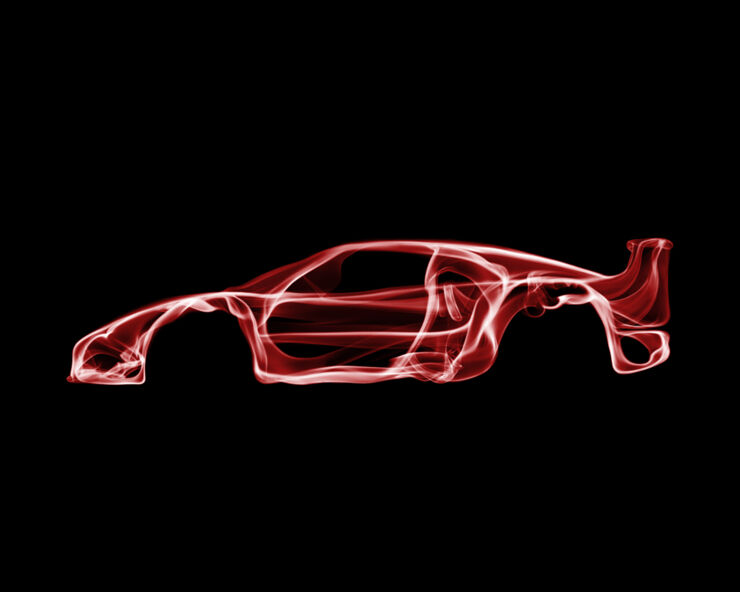 Ferrari F50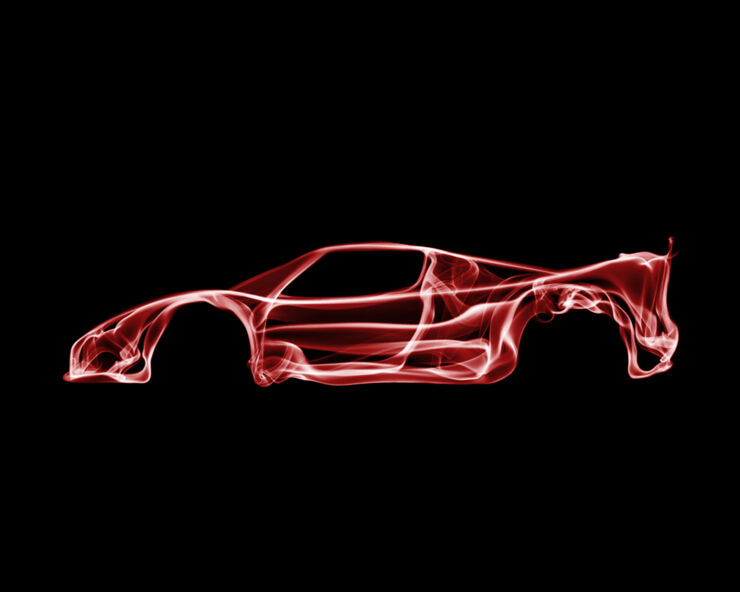 Ferrari LaFerrari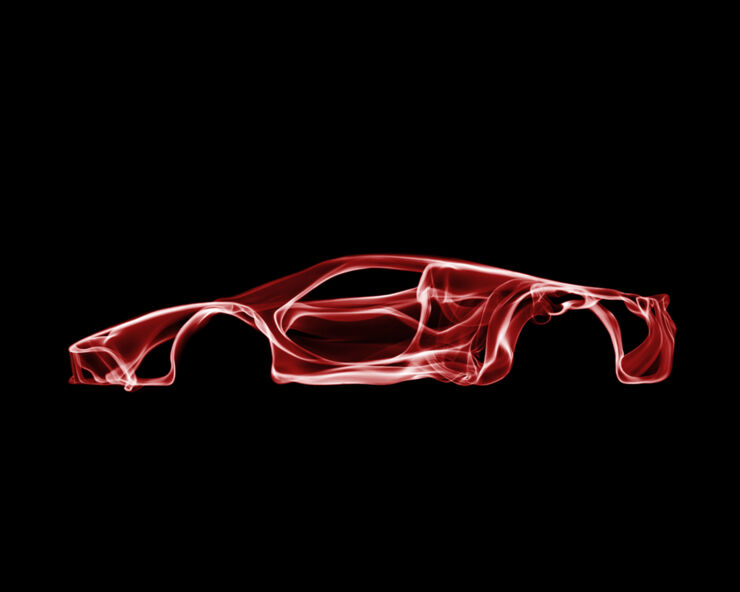 Ford GT40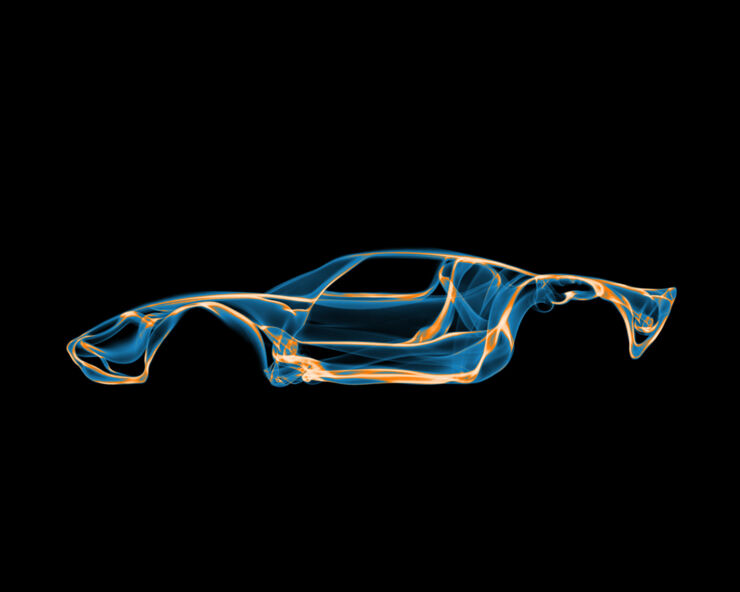 Ford Mustang GT500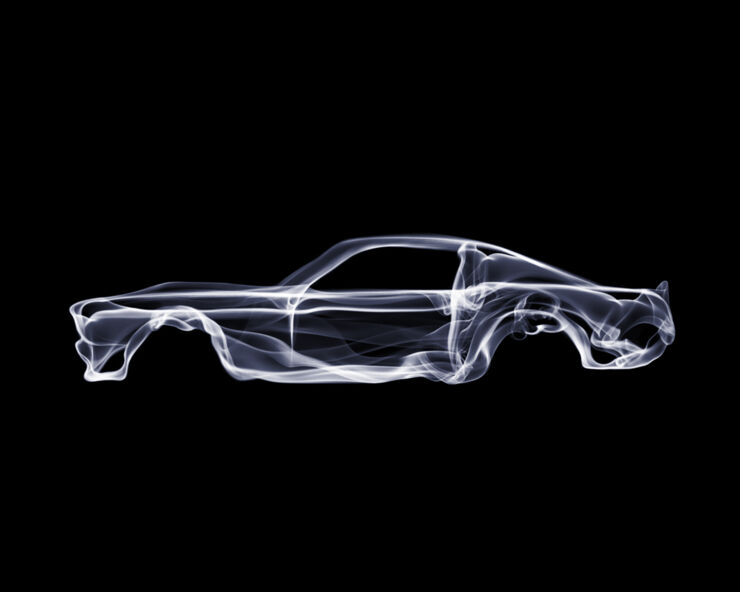 Lamborghini Aventador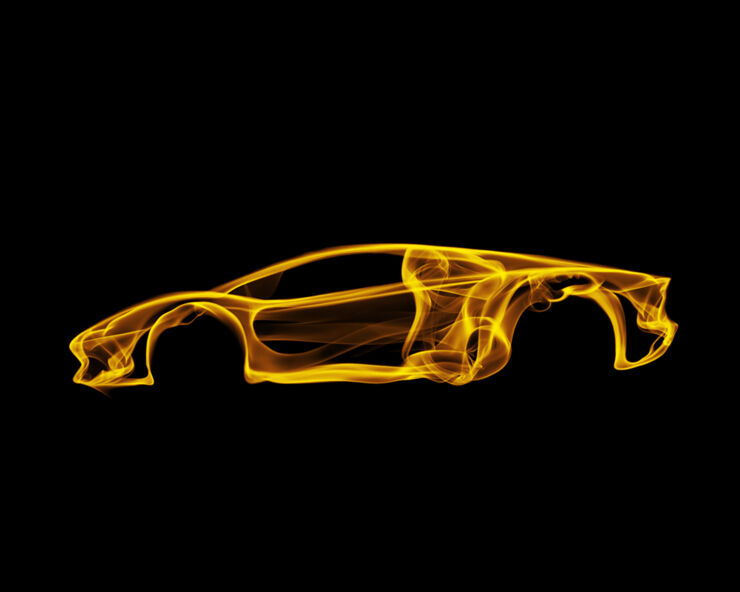 Lamborghini Countach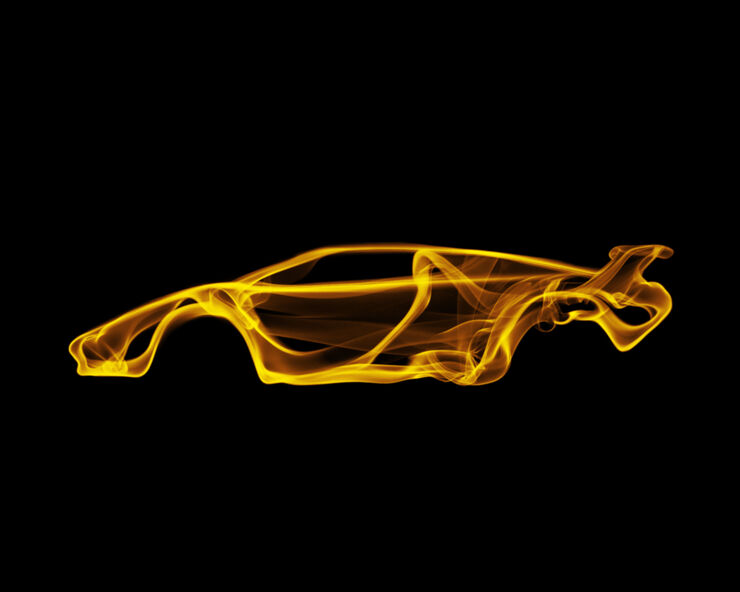 Lamborghini Diablo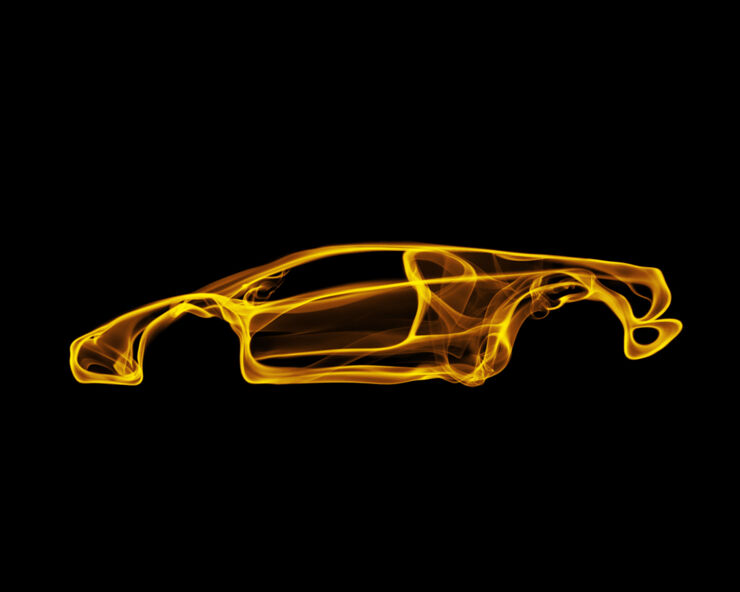 Lamborghini Miura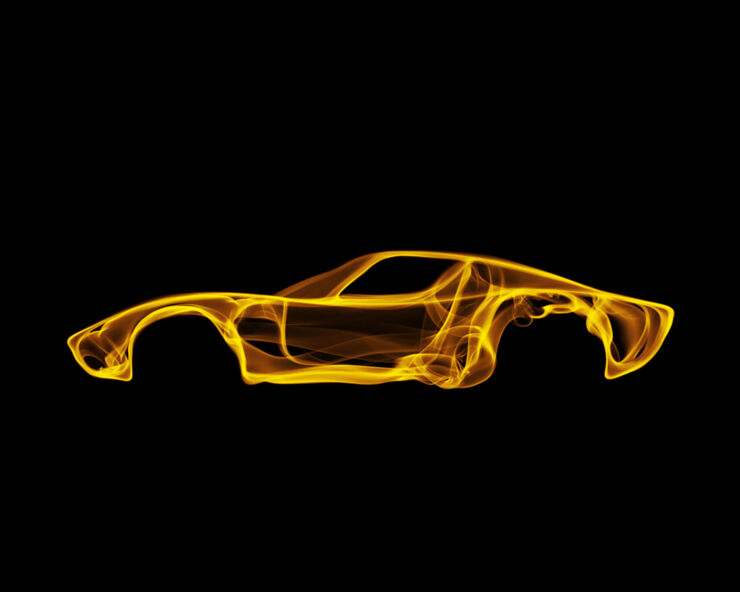 Lamborghini Murcielago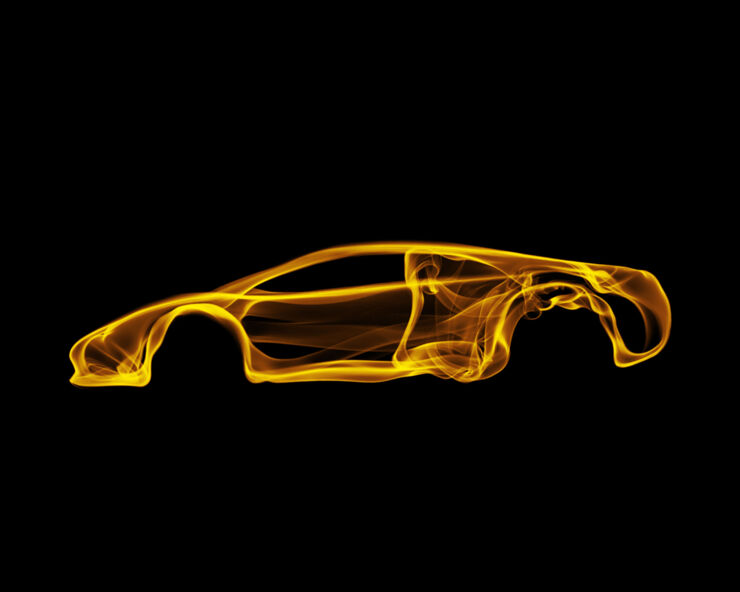 McLaren F1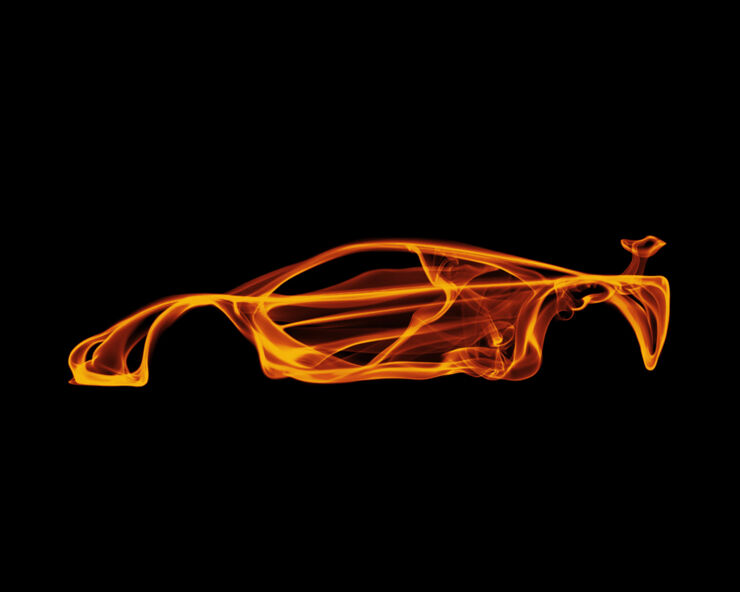 McLaren P1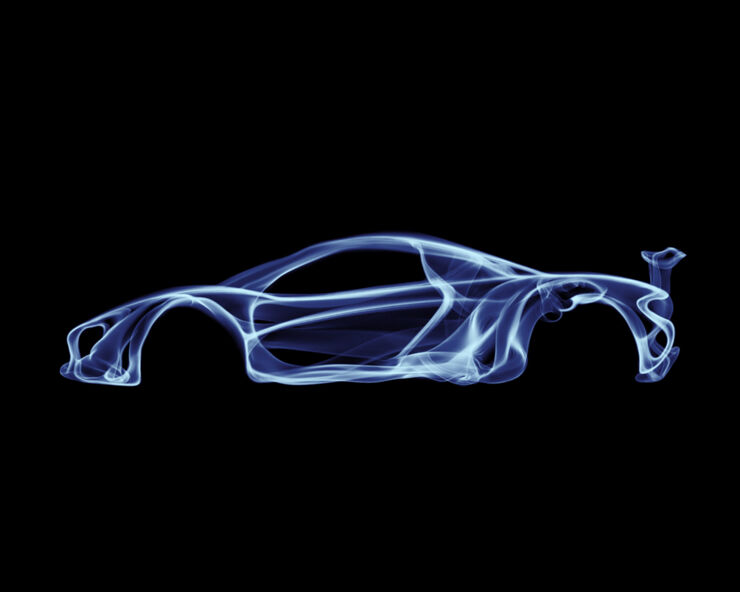 Mercedes-Benz 300 SL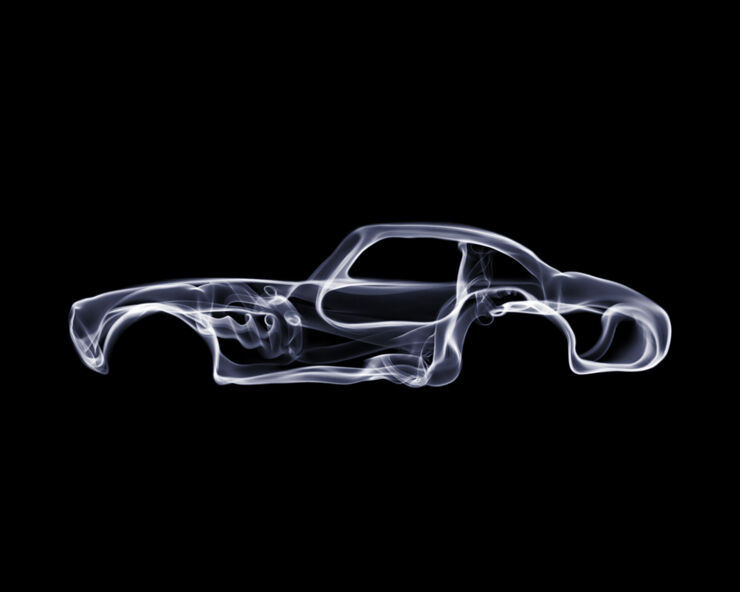 Mercedes-Benz CLK GTR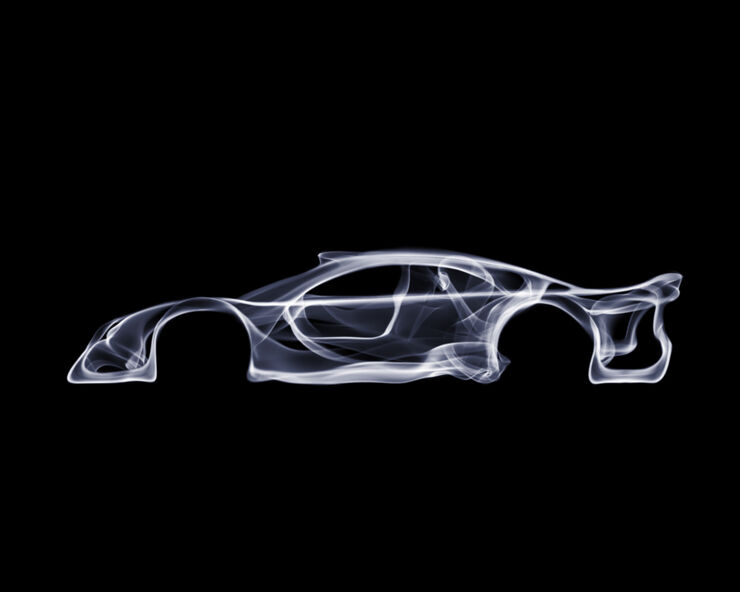 Pagani Huayra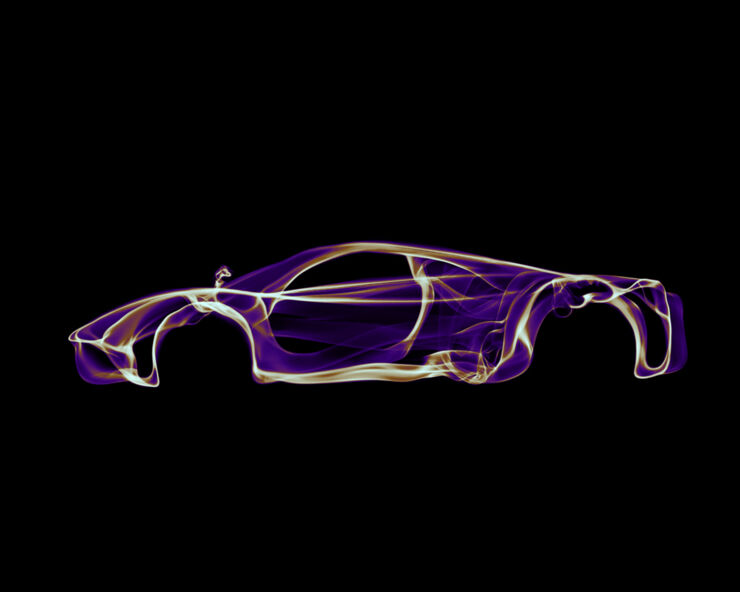 Pagani Zonda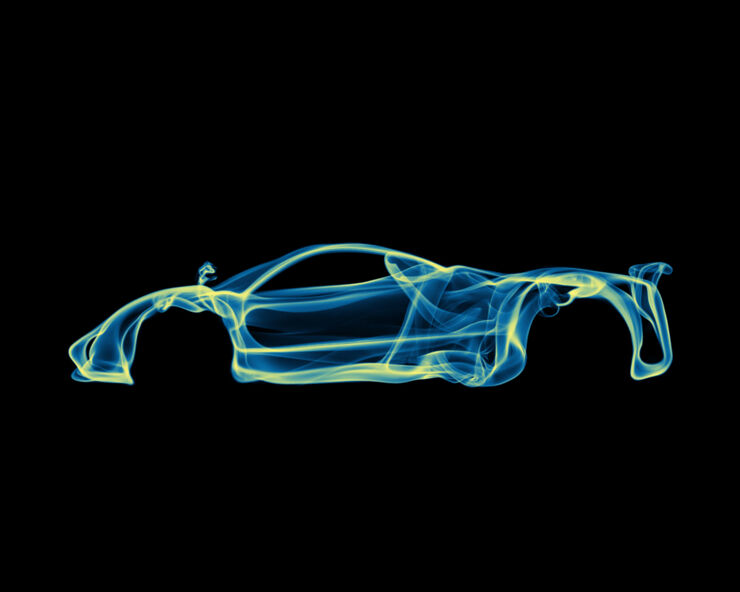 Porsche 911 Turbo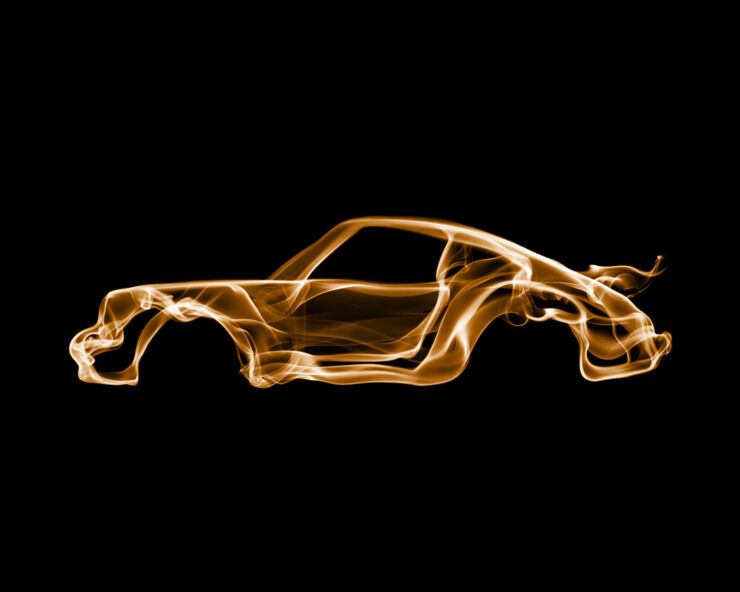 Porsche 918 Spyder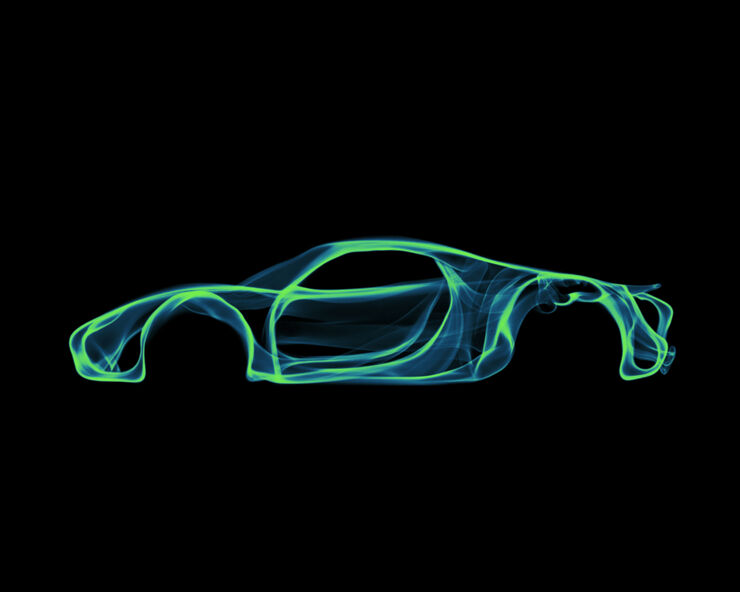 Porsche 959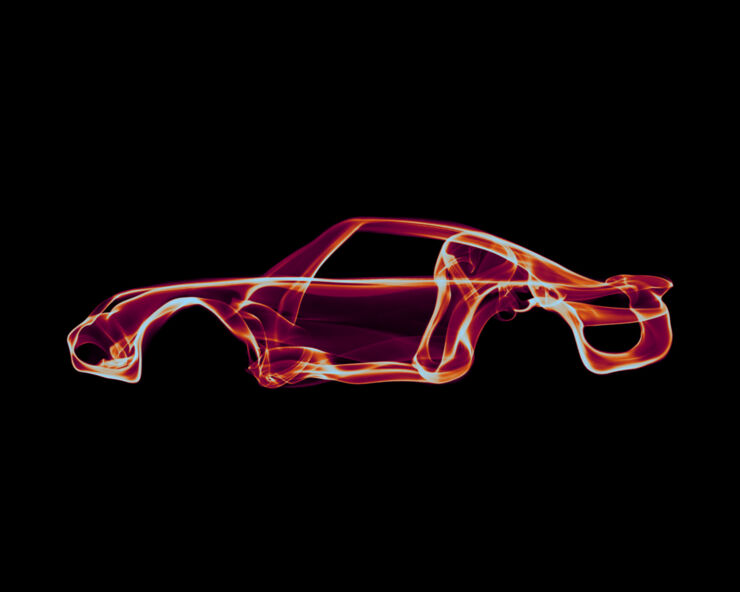 Shelby Cobra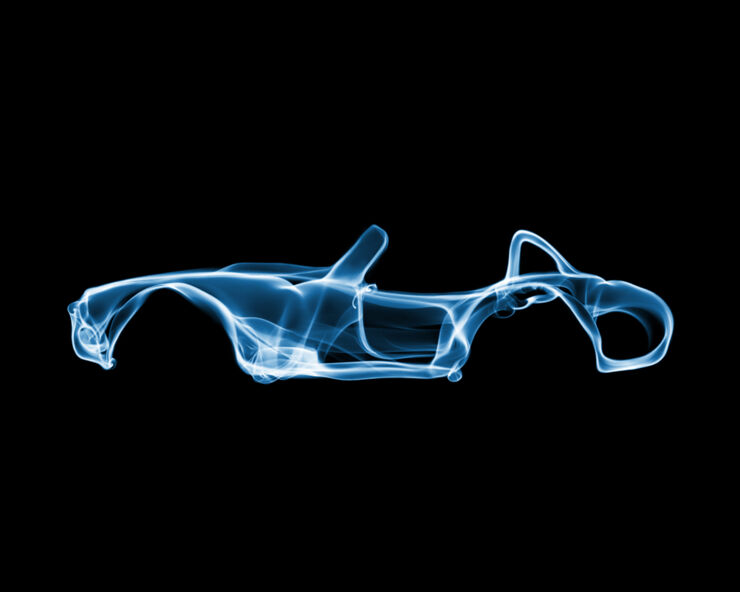 Shelby Daytona