'Sable cinétique' - Stunning Interactive Artwork Features Virtual Kinetic Sand Dancing On A Screen
WI know what you are thinking but what you're watching in this video isn't what Game of Thrones characters might refer to as "the higher mysteries" or any kind of strange alchemy, but it certainly looks like it. It's an interactive artwork by Adrien M and Claire B.
According to Vimeo the pair have been acting in the fields of the digital arts and performing arts since 2004. They create many forms of art, from stage performances to exhibitions combining real and virtual worlds with IT tools that were developed and customised specifically for them.
They place the human body at the heart of technological and artistic challenges and adapt today's technological tools to create a timeless poetry through a visual language based on playing and enjoyment, which breeds imagination.
The video above is a preview of a piece called Sable cinétique, which roughly translates as kinetic sand or cinematic sand. It features virtual sand which exquisitely dances about on a 4K flat screen—following, reacting, and interacting with juggling balls as they move around after they're placed on top.
It's stunning, and mesmerizing, to look at. The final version of the piece will be presented at Palais de la Découverte in Paris on June 8. Be there, or be square. Or is that 'round'?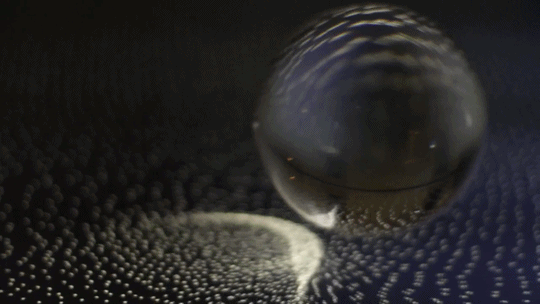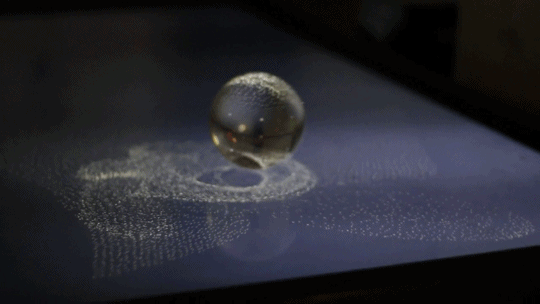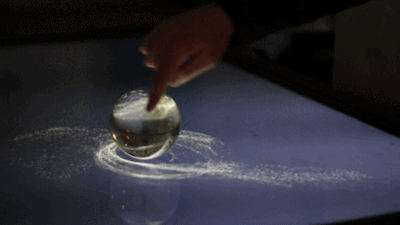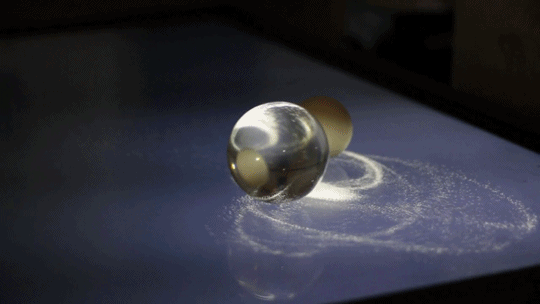 GIFs via Prosthetic Knowledge