'Ghost In The Shell' Is Becoming A Virtual Reality Experience And It Looks Completely Insane
Most of us are familiar with Ghost in the Shell from the 1995 anime movie—and if you aren't, then you should remedy that situation post haste. But the anime was based on a long-running Japanese manga franchise by Masamune Shirow (who went on to make creepy anime porn).
As a sci-fi series set in mid-21st century Japan about a counter-cyberterrorist organization called Public Security Section 9, whose female protagonist was augmented-cybernetic human Major Motoko Kusanagi, it's fitting that next year will see the franchise expand to include a ten minute virtual reality movie.
Ghost in the Shell: The Movie an immersive VR app will launch next year, and the trailer for it has recently dropped online. It's being helmed by Nobumichi Asai who was behind the insane-looking face-hacking digital makeup videos that surfaced earlier this year.
The VR app can be experienced using VR goggles like Google Cardboard, Samsung Gear, or an Oculus Rift and will also be available as a 360 degree YouTube vid (see below), where you can look around the screen using the mouse while it plays.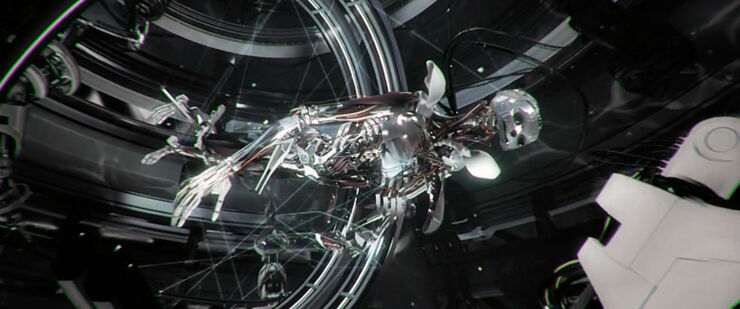 If you're a fan of the movie, the franchise, or VR it's something to get excited about. "Experience a new sensation." says the website. "The sensation of becoming someone else. Cybernetically hack into the universe of 'Ghost in the Shell' and experience new sensations."
I think what they're trying to say is, you're going to be experiencing a new sensation. Check out the official site for more info, although it's light on specifics.
And check out the 360 YouTube teaser below. If you've got Google Cardboard it works on that too.