'Just Another Day In The Office' - Magic Leap Turns The Workplace Into A Virtual Reality Battlefield
Magic Leap is the secretive virtual reality tech company which Google have invested millions in. Although its common knowledge that they're in the virtual/augmented reality game, working on a product that can project digital forms into the fleshy reality we all inhabit, the exact details are shrouded in mystery—which they seems to foster at every opportunity.
Their latest tease is what they're calling a demo video, titled Just another day in the office at Magic Leap it shows someone wearing their headset while checking emails appearing as interactive floating graphics, before scrolling through some options to start playing a FPS game—which involves killer robots invading the office.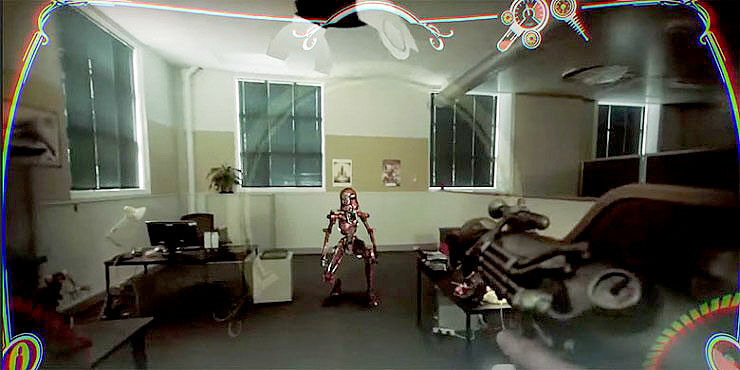 It's not clear whether this is actual footage or a concept. It doesn't look real, but either way the tech looks similar to Microsoft's HoloLens and points to a future where the boundaries between real and virtual are going to blur significantly. Here's the description that goes with the vid:
Unfortunately, we couldn't make it to TED, but we wanted to share one of the things that we'd planned to share at the talk. This is a game we're playing around the office right now (no robots were harmed in the making of this video).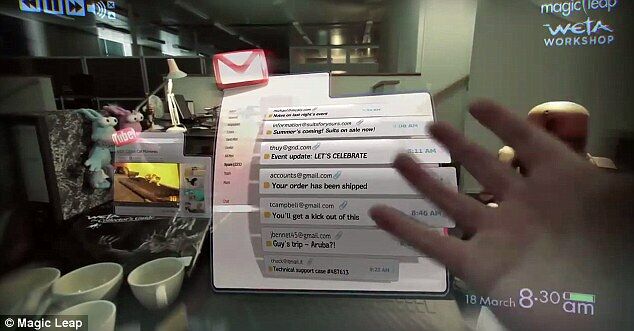 I'm sure naysayers will be thinking: "This looks too good. Therefore, it's not real." - I guess we will have to wait to find out.