'HELP!' Is A Scary And Immersive 360 Degree Live Action Film Directed By Fast & Furious' Justin Lin
Virtual reality isn't just about gaming you know. It's in the process of shaking up the movie experience too, and one place where you can see its potential is in Google's Spotlight Stories.
For the series Google has been teaming up with filmmakers to make 360 degree short films which can be watched on smartphones or viewed through the Google Cardboard lo-fi VR headset.
The experiences have been made specifically for mobile, you hold your phone up and move it around you to view different parts of the films, but you can also view it on a desktop using YouTube's 360 video. It's doesn't really do them justice though.
They've teamed with Pixar to make a couple of animations but above is Spotlight Stories' first live-action short. It was directed by Justin Lin best known for directing a few of the Fast and Furious movies.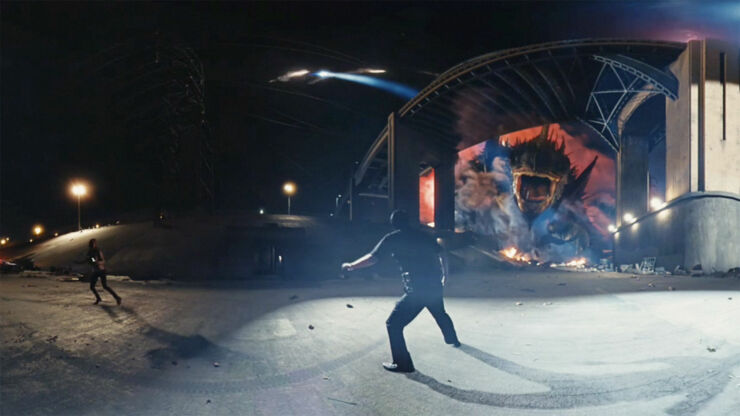 Called Help it's a monster movie set in downtown Los Angeles which sees a meteor shower leave an impact crater. Out of which an alien emerges and goes on the rampage in Chinatown, growing bigger and bigger as the authorities try to stop it.
It's under five minutes long and holding your phone up as a viewing window isn't nearly as immersive as seeing something in full VR, but it's still a fun short film and points to what can be done with 360 degree storytelling. In fact Lin indicated to Variety that he'd like to shoot an entire feature film this way.
Lin used a custom rig of four cameras shooting in 6K to shoot the film which resulted in huge amounts of data, all of which had to be stitched together in real time so Lin and his crew could see what was being captured.
You can find out more about how it was made in the BTS below.