Identical Chinese Twin Sisters Who Were Separated And Adopted At Birth Are Reunited
Identical twin sisters, Audrey Doering and Gracie Rainsberry, were able to hug each other for the first time in their lives when they were reunited on Good Morning America after having spent ten years apart. The 10-year-old Chinese twins were separated at birth and then adopted, with Audrey growing up in Wausau, Wisconsin while Gracie lived nearly 1,500 miles away in Richland, Washington. needless to say, it was a tearful moment.
It wasn't until December 2016 that the adopted families realized either of them had a twin sister. It was Audrey's mom who made the discovery when she sought out what's called a "finding ad" of Audrey to give her as a Christmas present. A "finding ad" is a photo which is published in Chinese newspapers when a baby is put in an orphanage. The photo Audrey's mom recovered didn't just feature Audrey as a baby though, but another baby too, a twin sister. with both of them posing with their Chinese foster mother.
Identical Chinese Twin Sisters Separated At Birth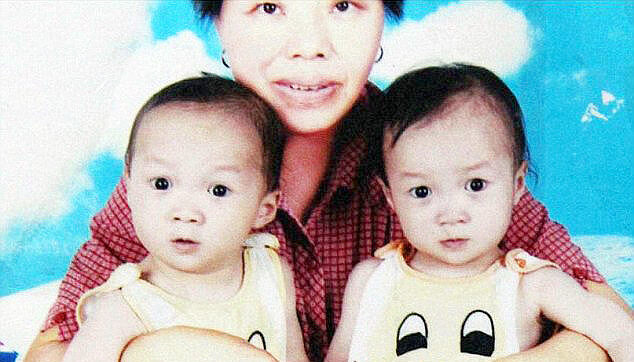 Identical Twin Sisters Audrey Doering and Gracie Rainsberry with their Chinese foster mom.
When the Doering's investigated further they found that the other orphaned baby not only shared a birth date but also a congenital heart condition. They then discovered that the other baby was in fact Audrey's identical twin sister, Gracie. So they tracked her down and reached out to the Rainsberry's, informing them of the news.
They then told Gracie and after the two twin sisters spoke over FaceTime it was then arranged for them to meet. The meet took place on Good Morning America and both girls even wore the same outfit for the occasion.
When The Twin Sisters Meet For The First Time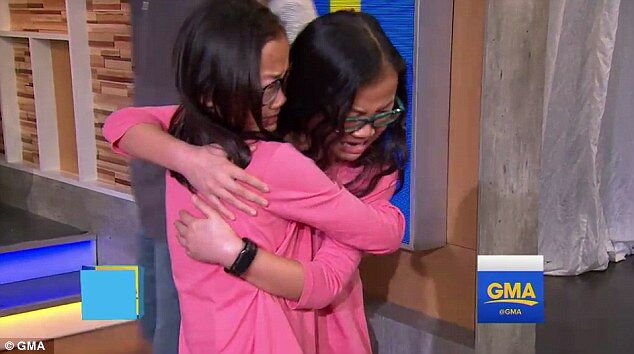 Audrey Doering and Gracie Rainsberry reunite for the first time on Good Morning America.
As you can see in the video above when the identical twin sisters, Audrey and Gracie, reunite for the first time, it was clearly an emotional reunion and although no doubt daunting, it's made them both very happy.
When asked by Good Morning America how it felt to meet your twin sister Gracie said "It's very overwhelming." While Aubrey remarked, "it felt like there was somebody missing." but that, "Now, it's complete."
After the TV show Audrey and Gracie got to hang out and explore NYC together as the video below shows.
The Identical Twins Get To Explore NYC Together