Amazing Ink Mapping Turns Tattoos Into Moving Images, Bringing Static Body Art To Animated Life
Tattoos have been decorating the human body since Neolithic times, but it's only very recently that they've been able to move, thanks to a video mapping project by Portuguese artists Oskar & Gaspar.
The pair brought the inked patterns of tattoo artists Eduardo Cavellucci and Igor Gama to life, using projectors and animation software. They precisely projected moving images onto the inked tattoos so it appeared like the patterns and artworks came spilling across people's bodies.
The project took place in Lisbon and was billed as "the world's first live tattoo video mapping event."
The usually static tattoos become lively animations, so we see a black snake crawl around a model's torso, a mosaic mandala spin around on someone's back, and a demon come to fiery life.
One day, no doubt, tattoos will somehow be like this away from the stage, in everyday life. But until then, this is impressive enough.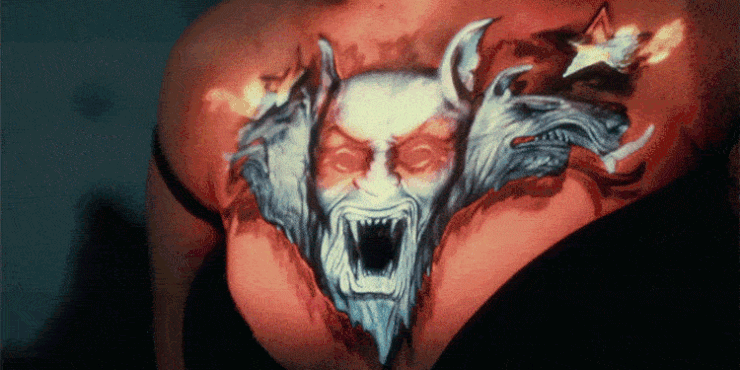 It's not the first time someone has created an animated tattoo, either. Back in 2011 Paris-based tattoo artist Karl Marc created an animated tattoo using a QR code.
When you held a smartphone over the pattern the code brought it to life on the screen. Check it out below.