DisHollywood - NSFW Disney Characters Behave Badly In The Art Of Jose Rodolfo Loaiza Ontiveros
Prepare for some NSFW Disney in 'DisHollywood', a visual project by Jose Rodolfo Loaiza Ontiveros. You've never seen Disney characters behave like this before, probably due to the fact that Ontiveros has redrawn some of our childhood Disney favorites, but caught in situations that certainly aren't suitable for a kids movie.
DisHollywood is part of the Mexican artist's series 'Profanity Pop' which was on show at the La Luz de Jesus Gallery in Los Angeles two yeas ago. And if features all the popular Disney characters reimagined in some very comprising positions, turning your childhood memories into the stuff of NSFW Disney nightmares as you witness Disney icons taking drugs, on the toilet, making out, blaspheming some religious iconography.
In short, pretty much courting any controversy you could conceive imaginable.
Some of them are more shocking than others, of coure. For instance some scenes depict Snow White taking an underwear selfie, or Donald Duck smoking a joint. Other scenes mashup various films, like The Little Mermaid with The Creature from the Black Lagoon or Alice in Wonderland and Edward Scissorhands.
Other images make reference to well known historical artworks while others treat us to the sight of Disney characters Minnie Mouse and Daisy Duck making out or Geppetto and Merlin sharing a kiss. Shocking.
Jose Rodolfo Loaiza Ontiveros On DisHollywood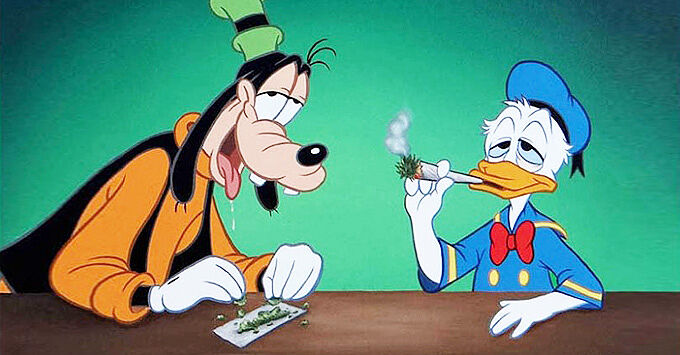 All images: ART WORK ©2014 JOSÉ RODOLFO LOAIZA ONTIVEROS
It all adds up to a total NSFW Disney nightmare, all of it pretty much guaranteed to make you go, "Oh my."
Writing about DisHollywood, the La Luz de Jesus Gallery says:
This exhibition pays tribute to the world of Hollywood, and the influence that film, television and music video has had on contemporary pop culture. It is a collection of visual curiosities that pushes the audience to reimagine the world of pop as a personalized mash-up with the freedom to merge situations, rewrite the script, and provide new dialogue in alternative scenarios to tell new stories.

DisHollywood is also a barometer for measuring our tolerance and acceptance levels; a new way of observing the 'happy ending' that trumpets the time of equality is now. In contrast to the baroque fantasy implied by the original, idealized presentation of these characters, a new context of social vulnerability shows the darker side of our contemporary society.
The results are, well, pretty awesome. If you can take it, have a look at them below. See more of the artist's work on his Facebook or Instagram.
Jose Rodolfo Loaiza Ontiveros Does NSFW Disney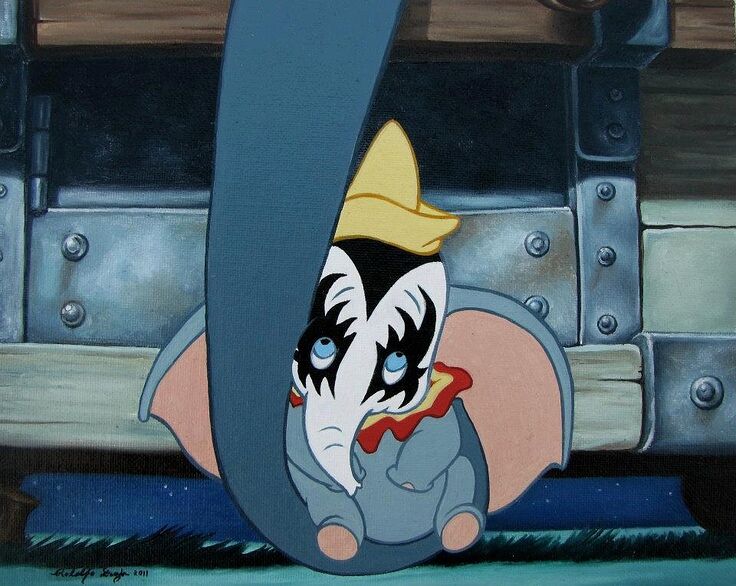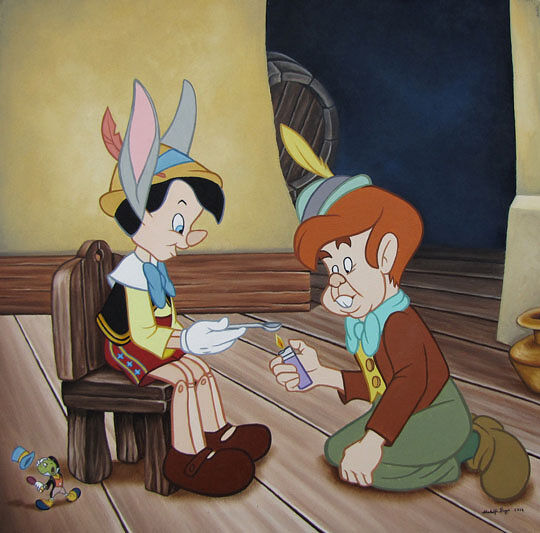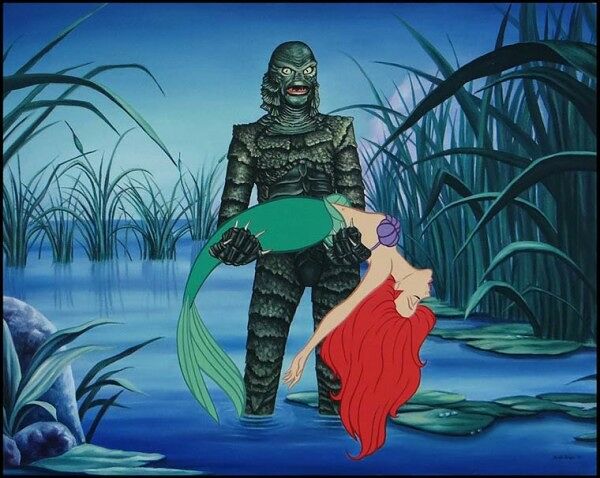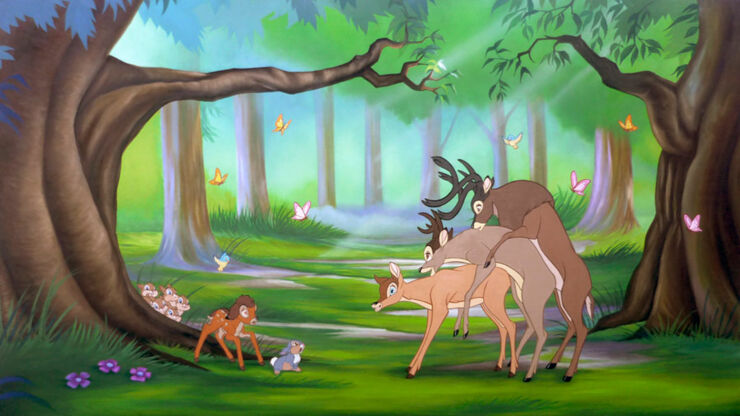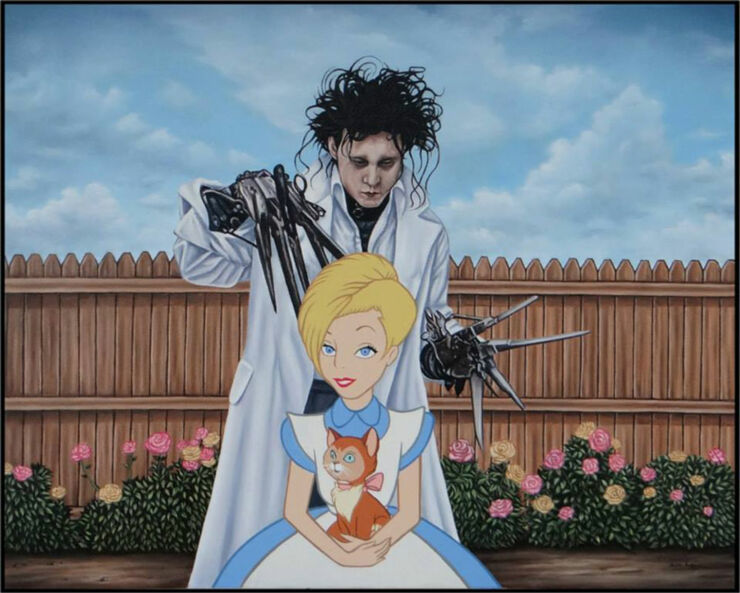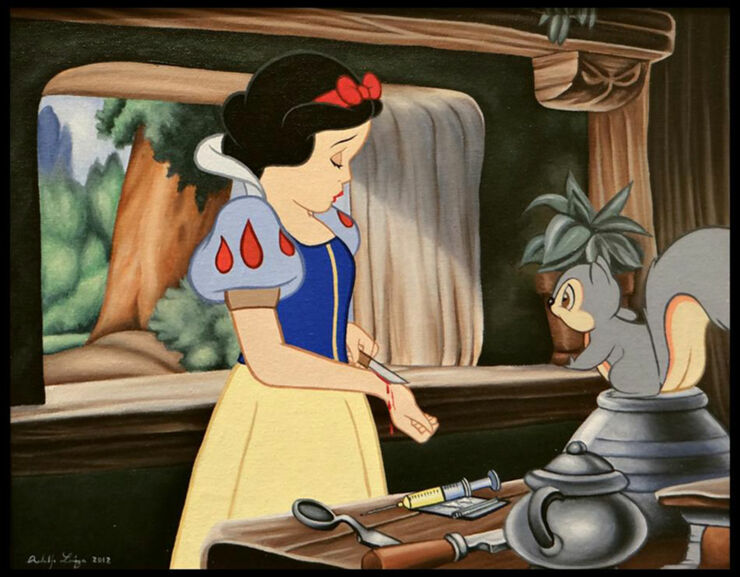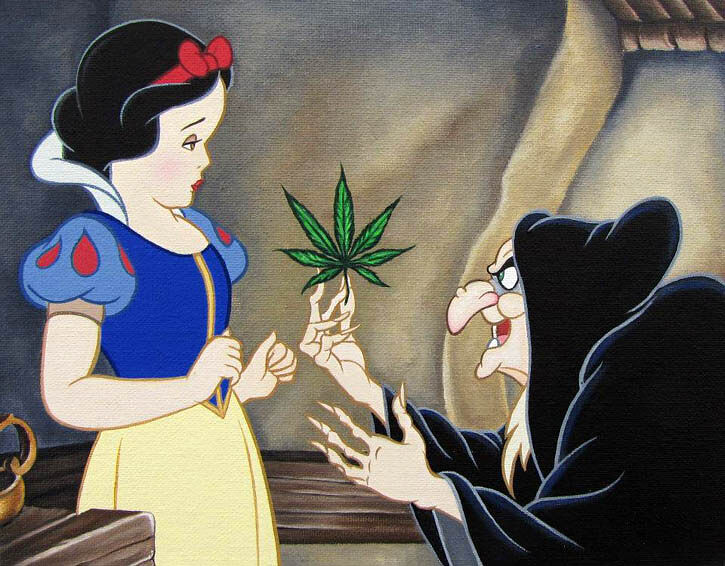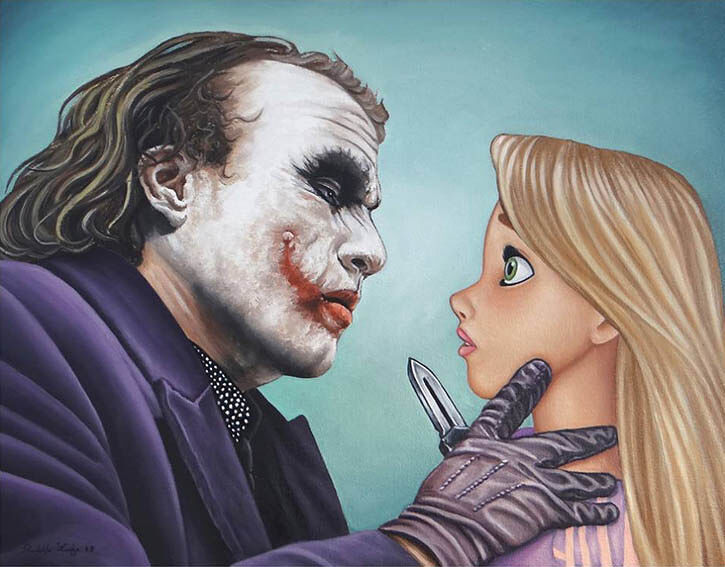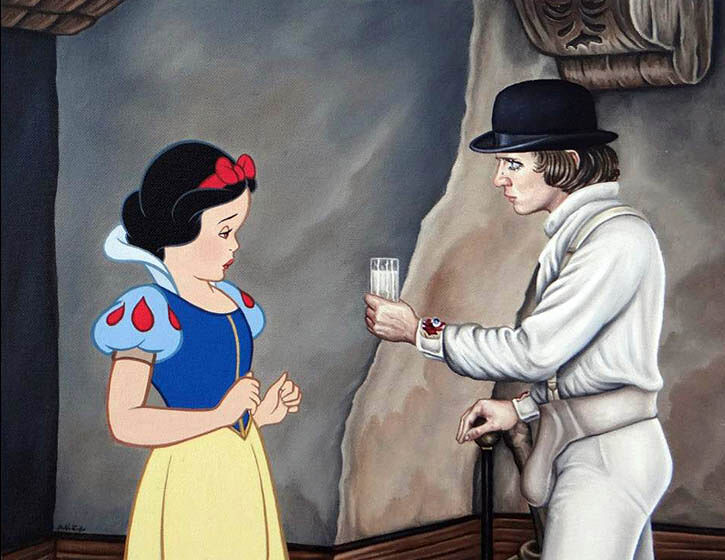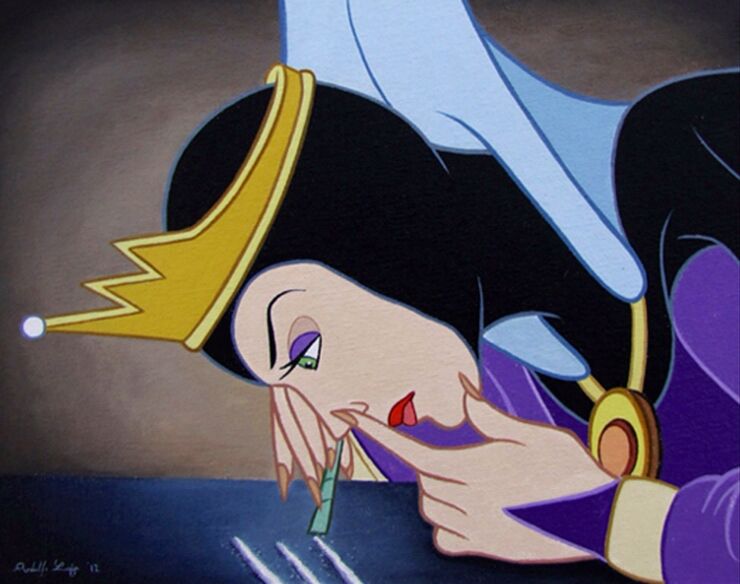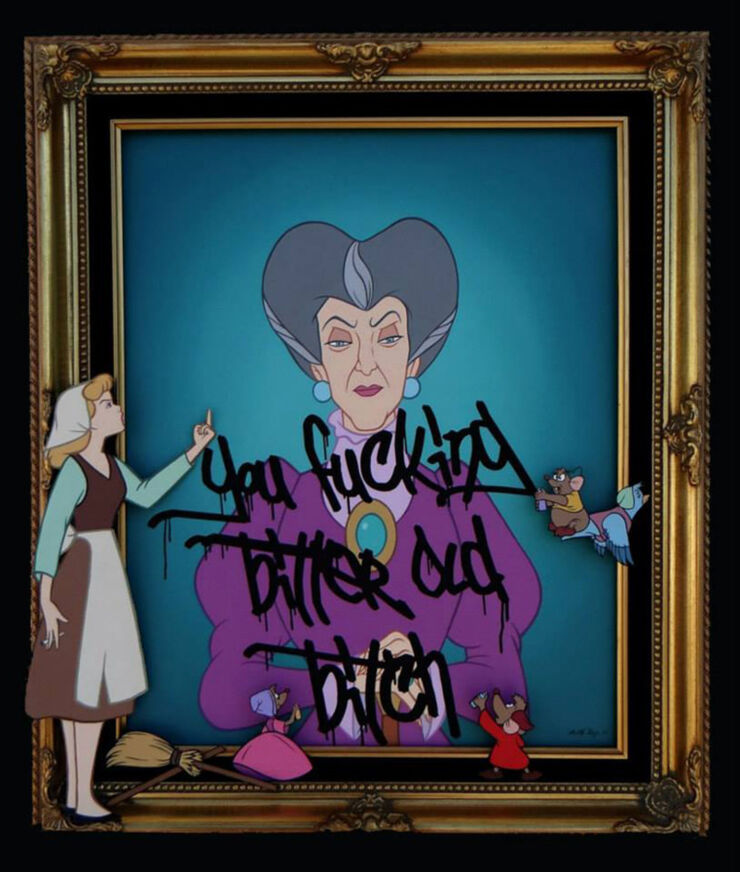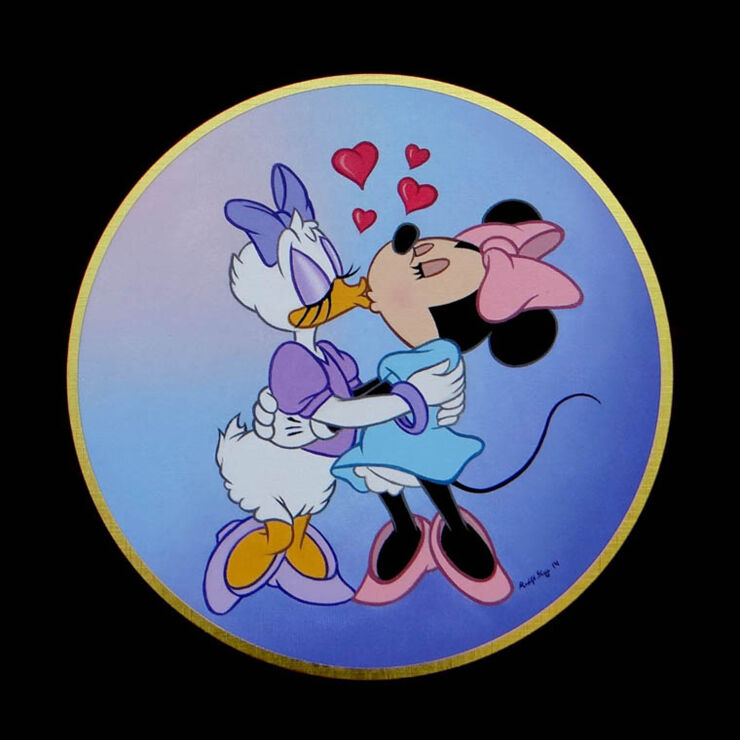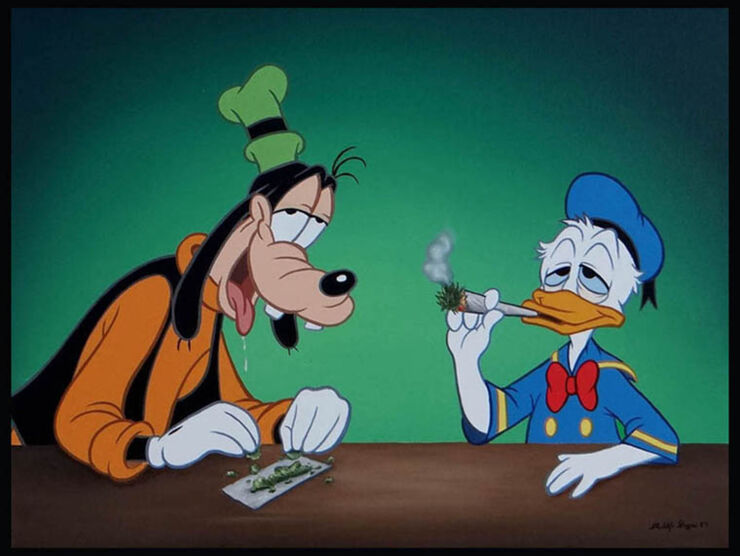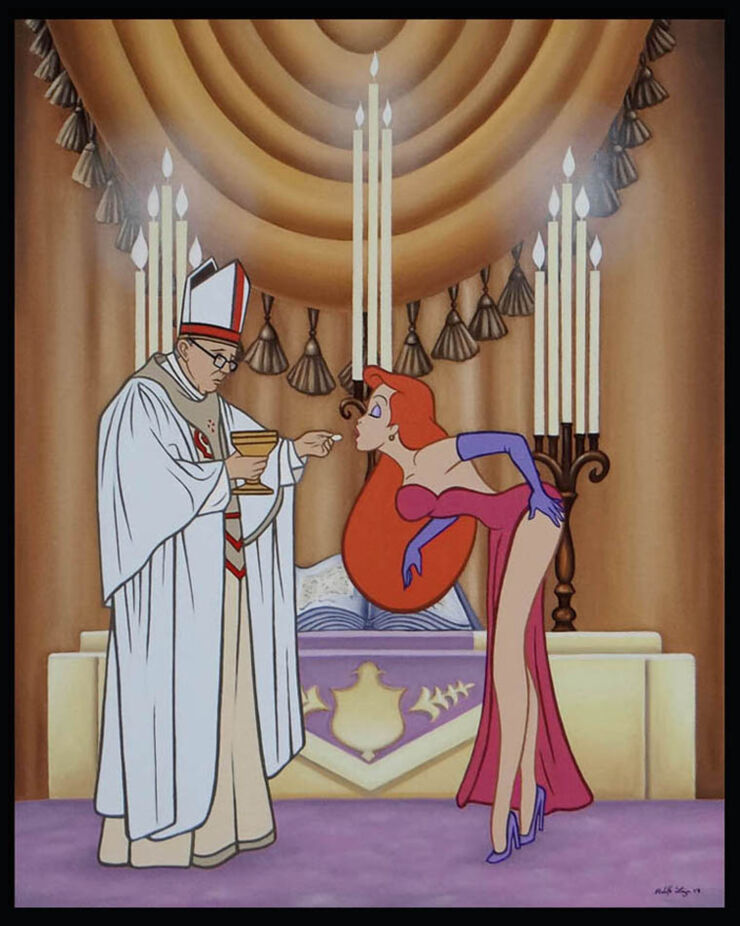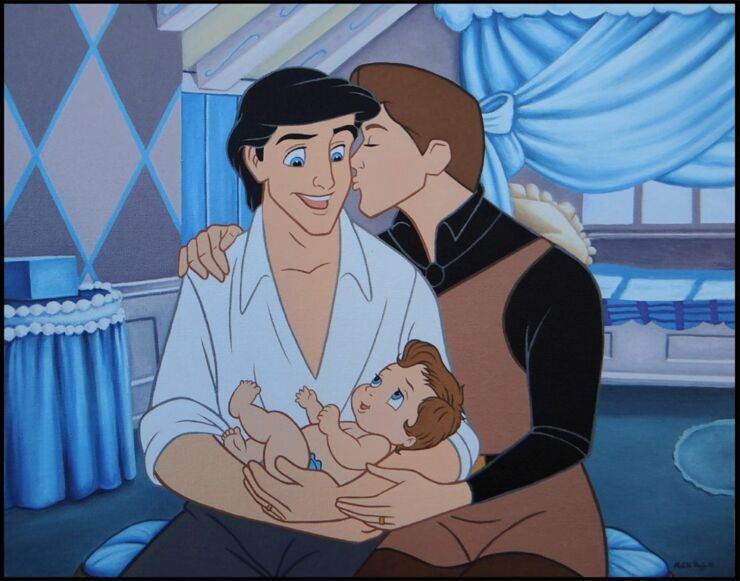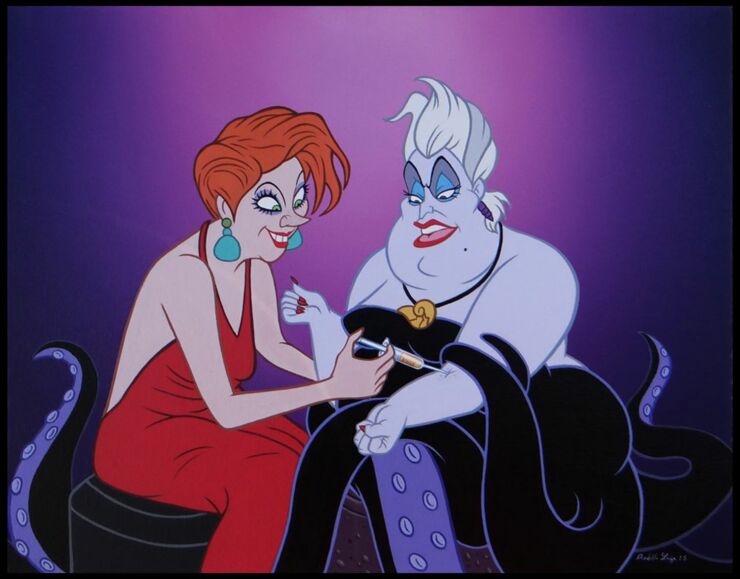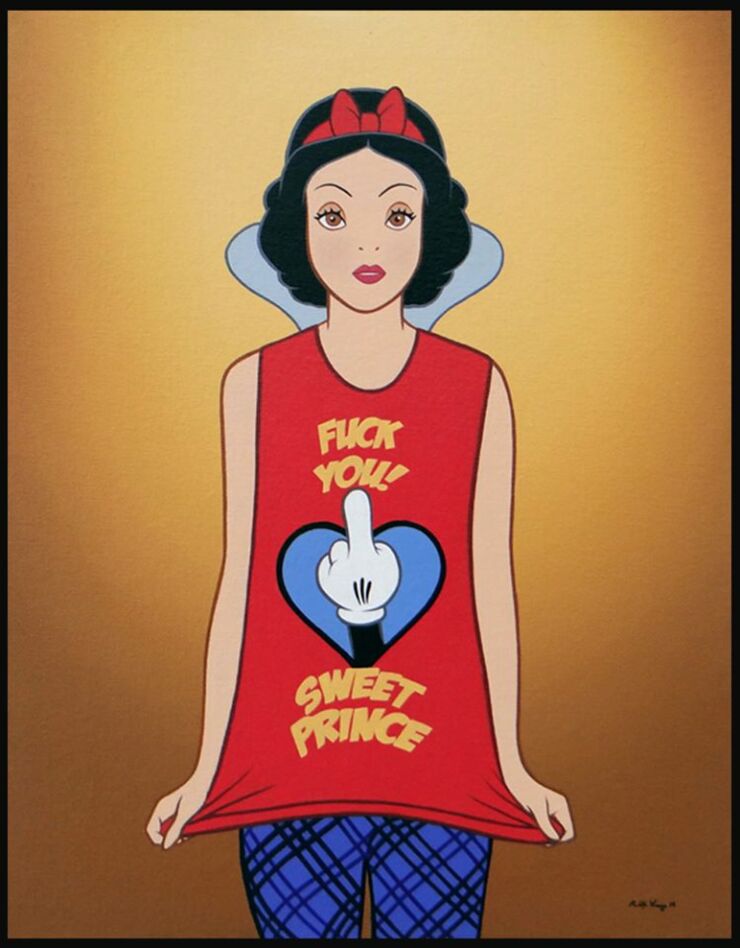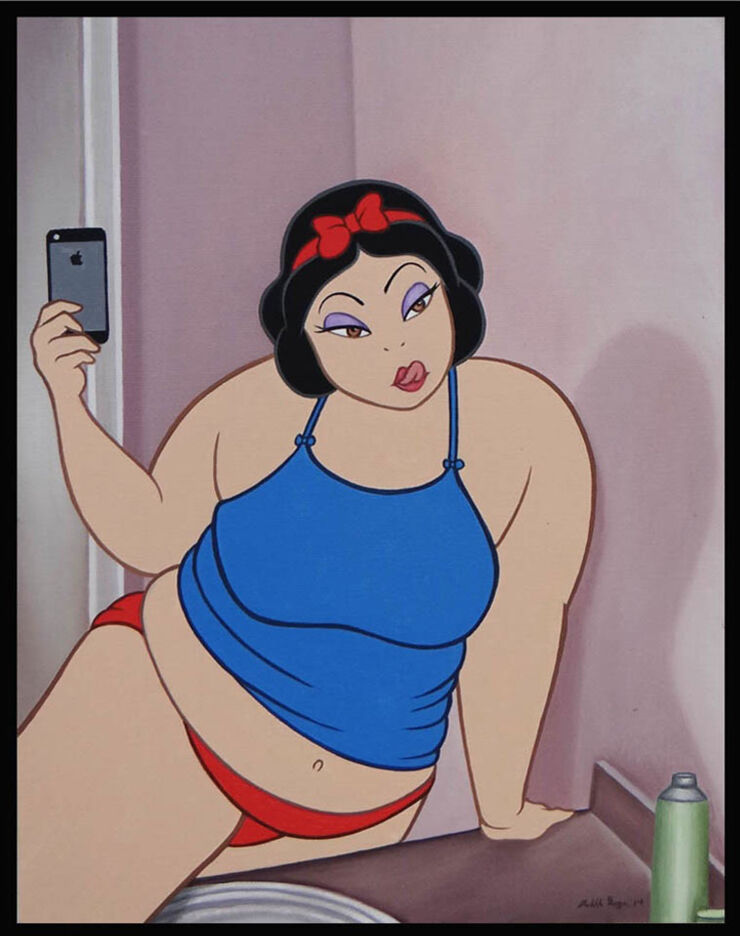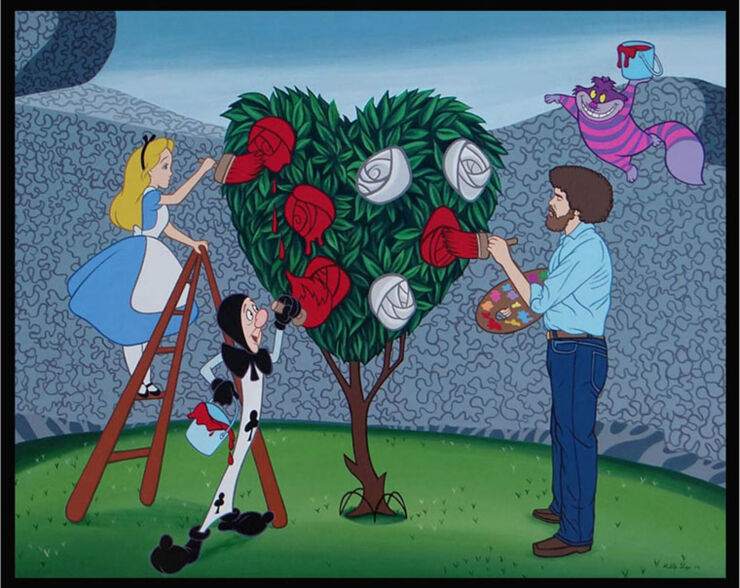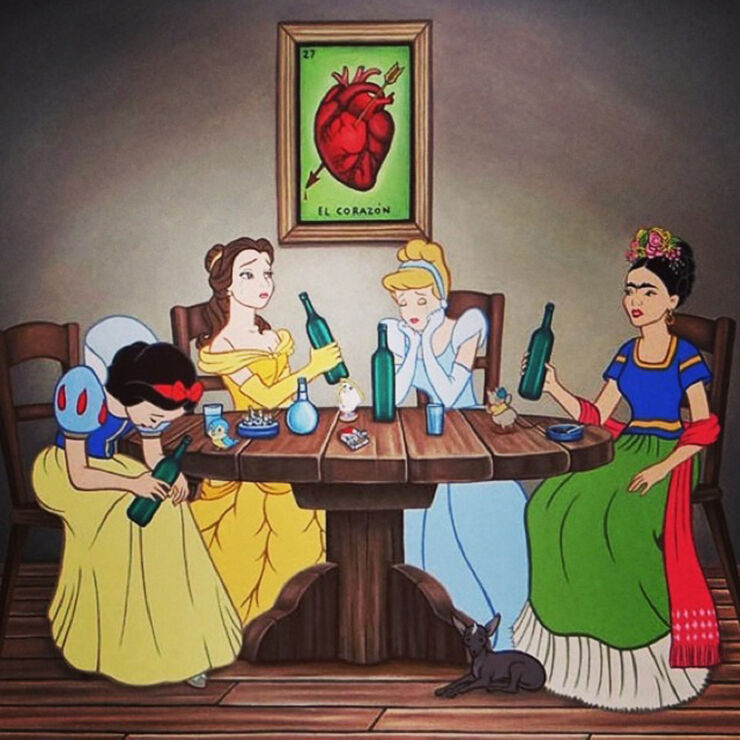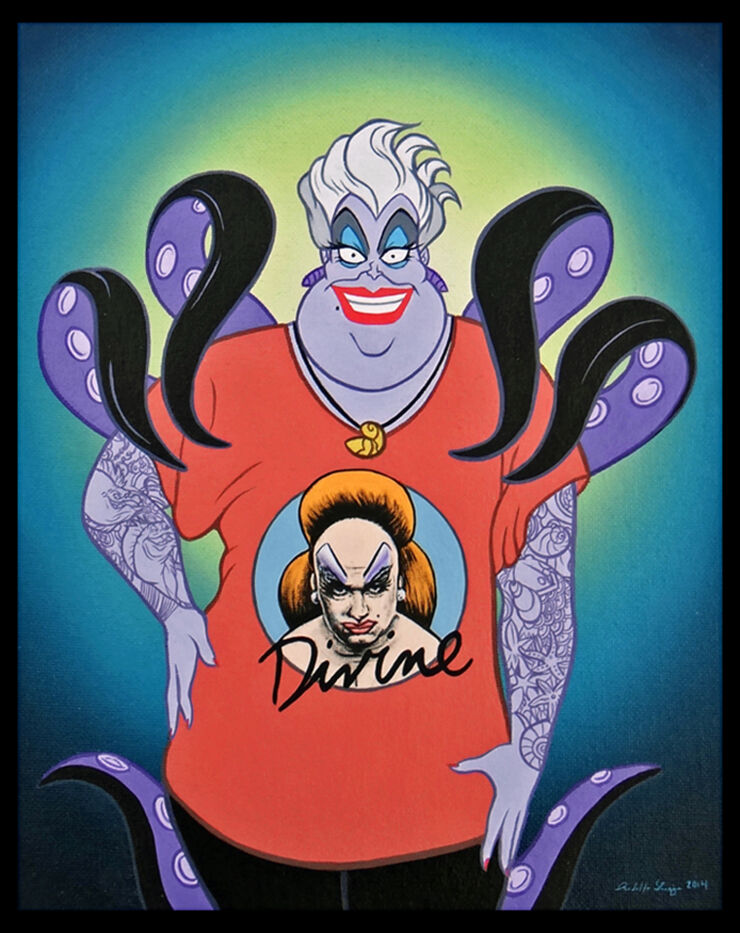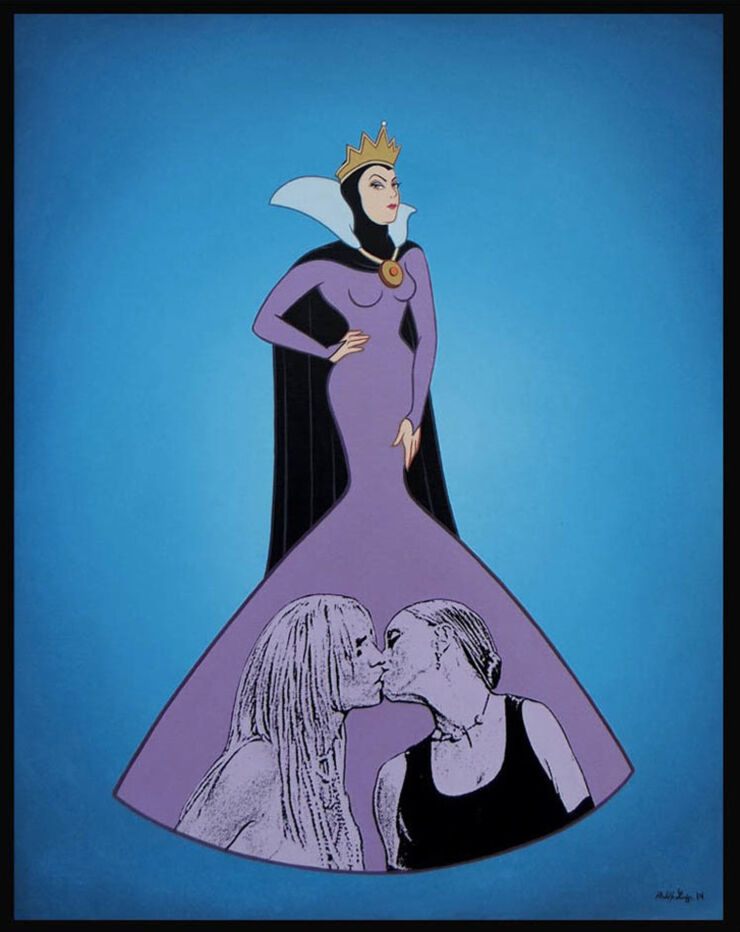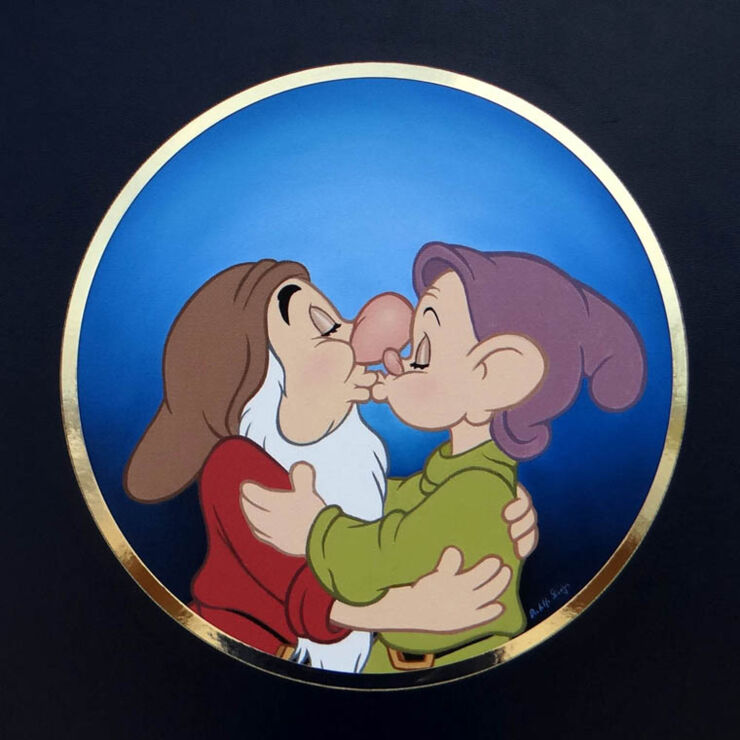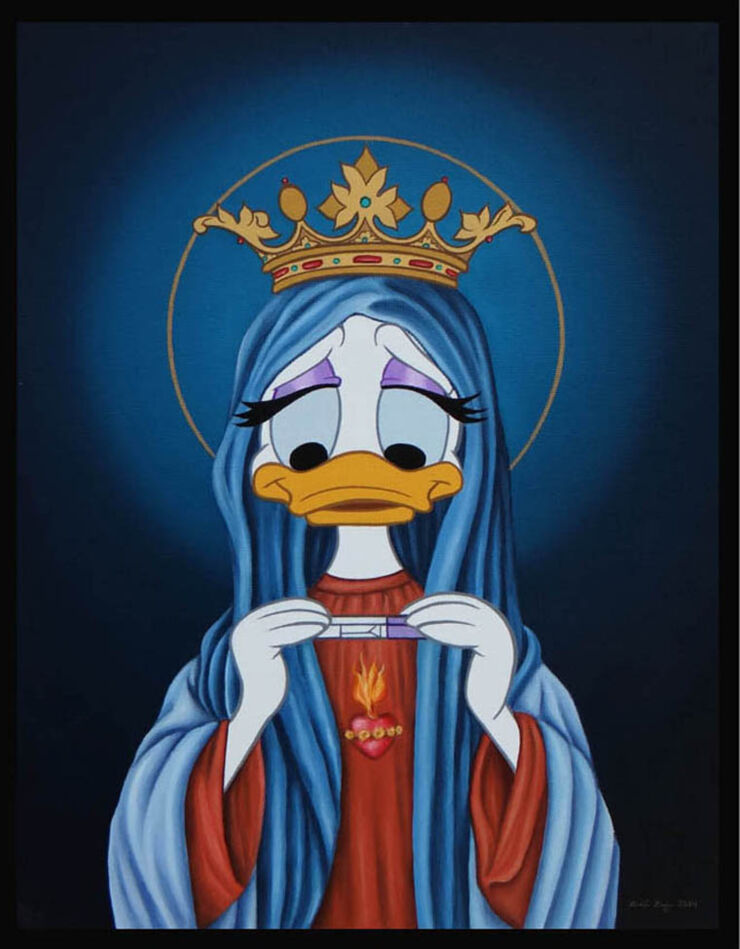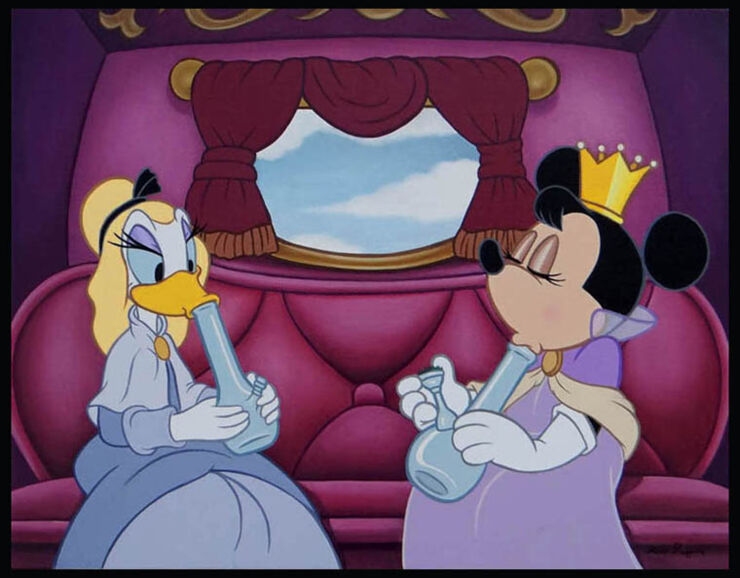 via Mashable / (All images: ART WORK ©2014 JOSÉ RODOLFO LOAIZA ONTIVEROS)