Disney Princess Pin Up Girls - Andrew Tarusov Turns Disney Princesses Into Racy Pin-Up Girls
Imagine if there were Disney Princess pin up girls to brighten up your day. It's actually not a bad idea, Disney fan art has previously turned our favorite fairy-tale princesses into gay hunks and now L.A.-based Russian artist Andrew Tarusov has given them yet another new spin, this time turning the ladies into racy pin up models.
In his series called Princess Pin Up he applies his artistic talents and gives Snow White, Ariel, Belle, Elsa, Anna, Merida, Rapunzel, Jasmine, Tiana, Tinker Bell, and Aurora a makeover to look like Disney Princess pin up girls.
The sort painted by artist Gil Elvgren in his famous fifties portraits, but a little bit racier. Actually, a lot racier.
Their innocence has vanished, instead they're sitting around in lingerie, or in bed with Dopey, or bent over revealing some thigh along with stockings and suspenders. But even these are tame compared to the even more NSFW versions, where the Disney Princess pin up girls are wearing pretty much nothing.
In an interview with Pinup Arena Tarusov explains, "I like to draw pin-up a little bit in an old comics style (like the Bronze Age of Comic Books). I like to draw a little fetishistic drawings sometimes inspired by Dita Von Teese and Betty Page photos. The main inspiration comes from old and vintage erotic photos. Sometimes ideas come from life. Inspiration may come from everywhere." Disney Princess pin up is a rather nice job if you can do it i guess.
You can find more Tarusov's art on his website, Instagram, and Facebook.
Andrew Tarusov's Disney Princess Pin Up Girls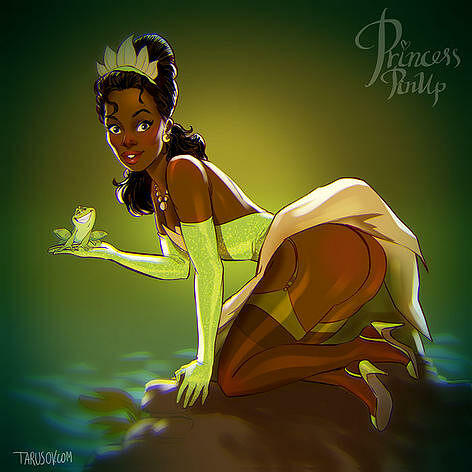 Tiana - The Princess and the Frog.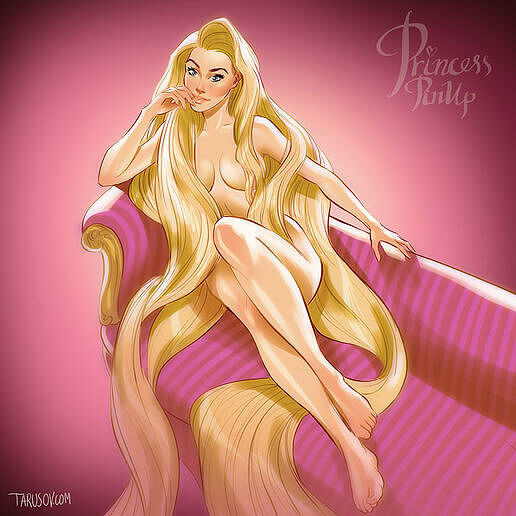 Rapunzel - Tangled.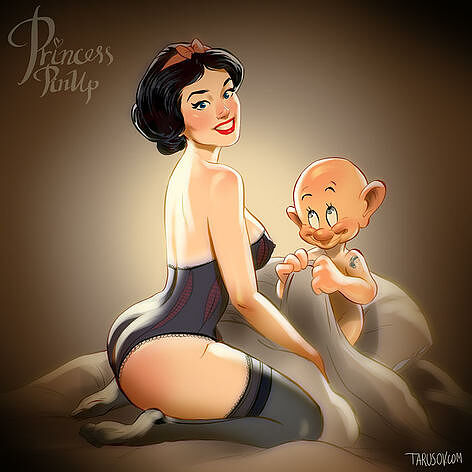 Snow White - Snow White and the Seven Dwarfs.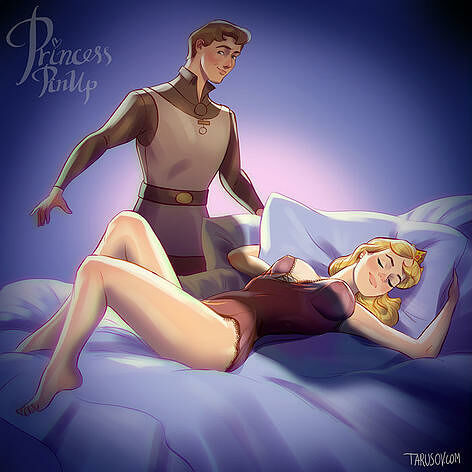 Princess Aurora - Sleeping Beauty.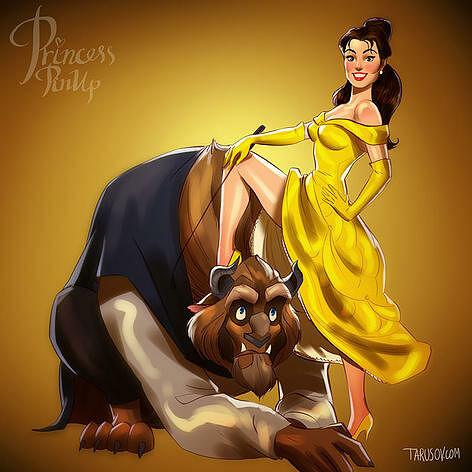 Belle - Beauty and the Beast.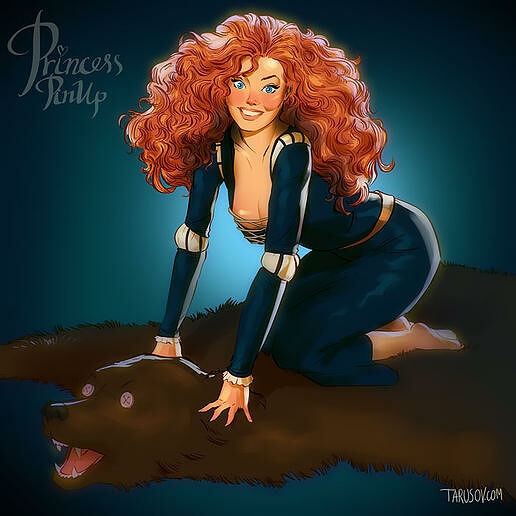 Princess Merida - Brave.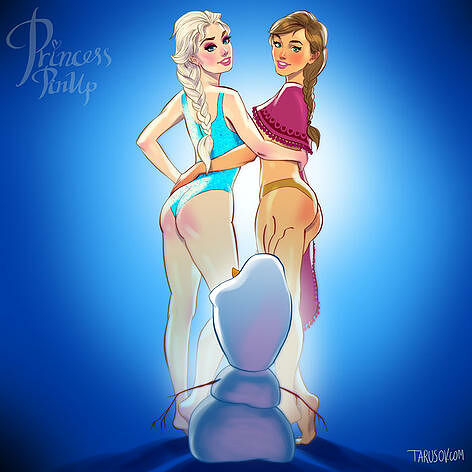 Elsa and Anna - Frozen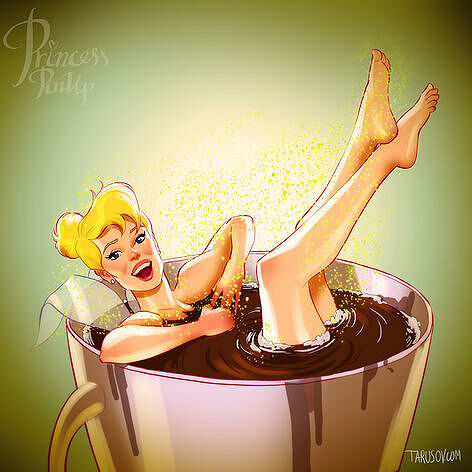 Tinker Bell (a former Disney Princess) - Peter Pan.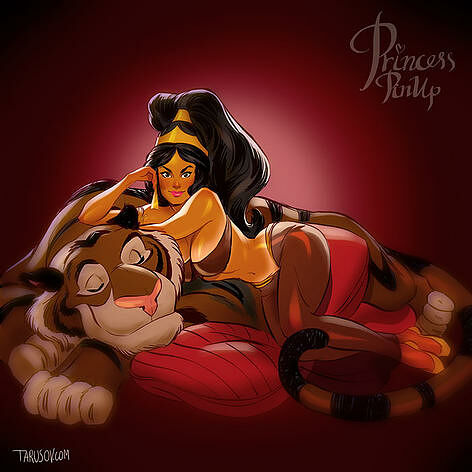 Princess Jasmine - Aladdin.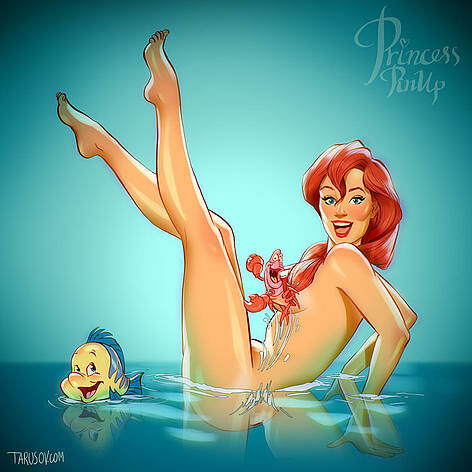 Ariel - The Little Mermaid.