18 Ways (Not) To Leave Your Lover: When Cheating Husbands Get Found Out This Is What Happens
However you pitch it there's no denying that infidelity in a marriage is a very tricky business, there are no winners or losers, just lots of heartache, confusion, tears, revenge and half of everything you have (depending on what state you live in) if you happen to be the husband doing the dirty. So be warned guys.
It's not a laughing matter for the spurned partner who has recently found out what has been going on behind her matrimonial back, but this does seem however to be the time when certain women get some of the best ideas to sort out their anger-management issues over the recent devastating events, and the greatest of these are how they let their friends, neighbors, community, strangers and the rest of the world know what has just transpired.
So be warned husbands of the world, don't listen to Paul Simon's song '50 Ways to Leave Your Lover' and use it as your exit-plan mantra, for a start he only listed 5 ideas, none of which are really going to make your escape any easier.
We've listed 18 examples of just what happens when you upset your life-partner below. Be afraid.
So before you are thinking of doing anything remotely risky in the relationship department i'd have a very long think about what might be the result and swap '50 ways to leave your lover' with 'Hell hath no fury like a woman scorned.' - Enjoy.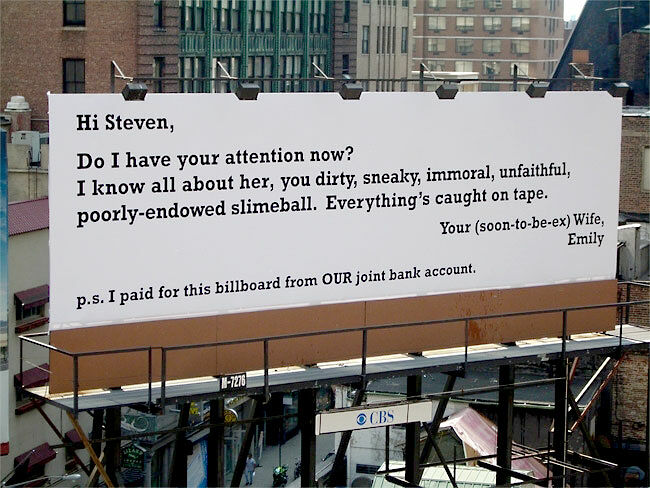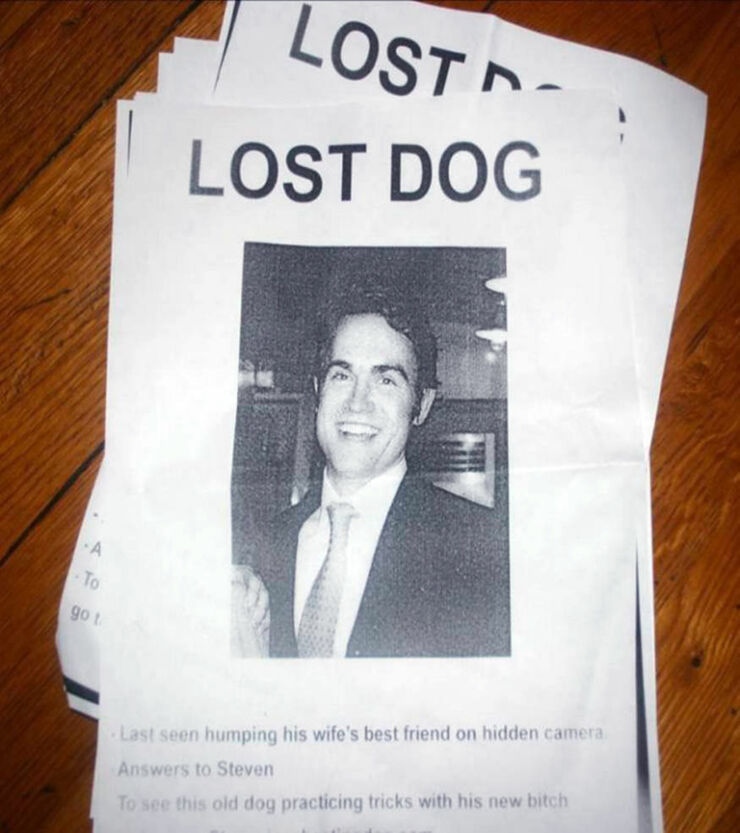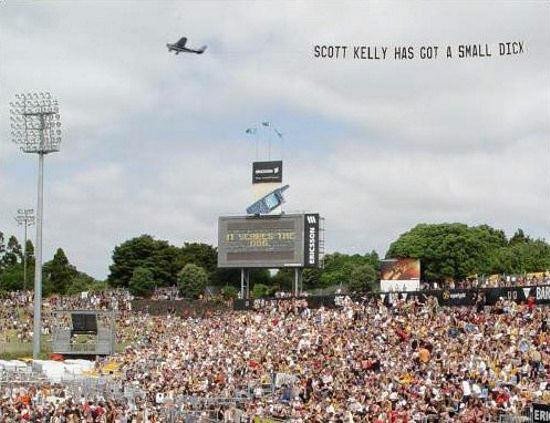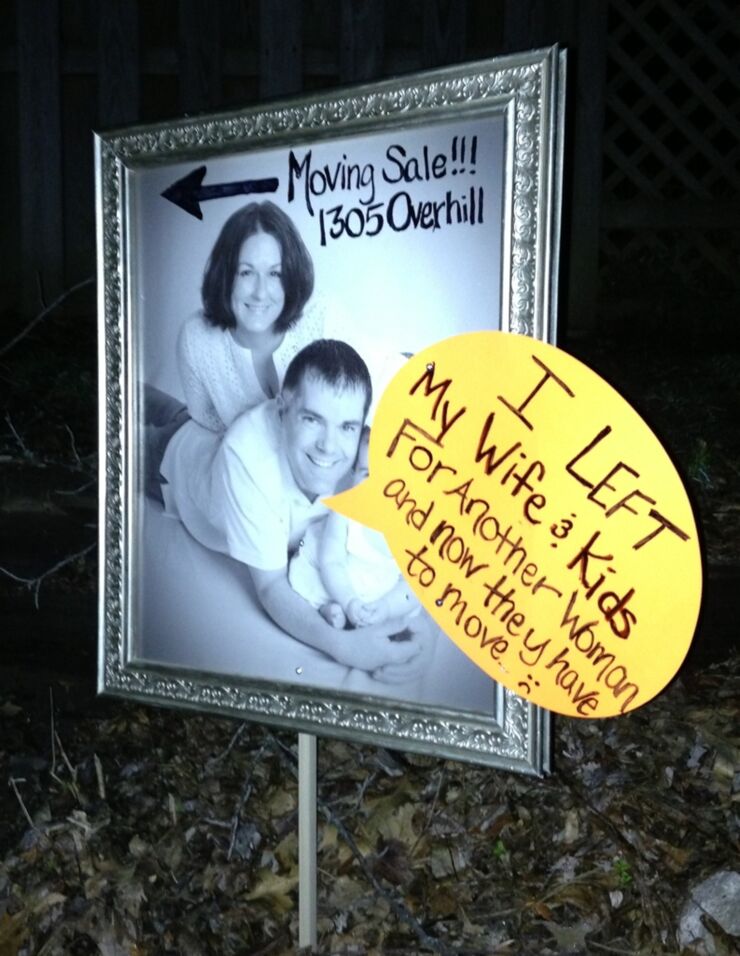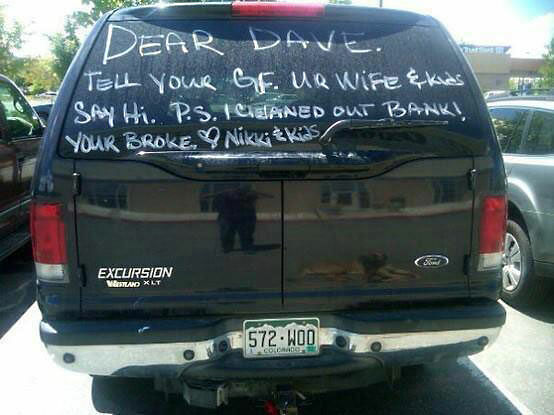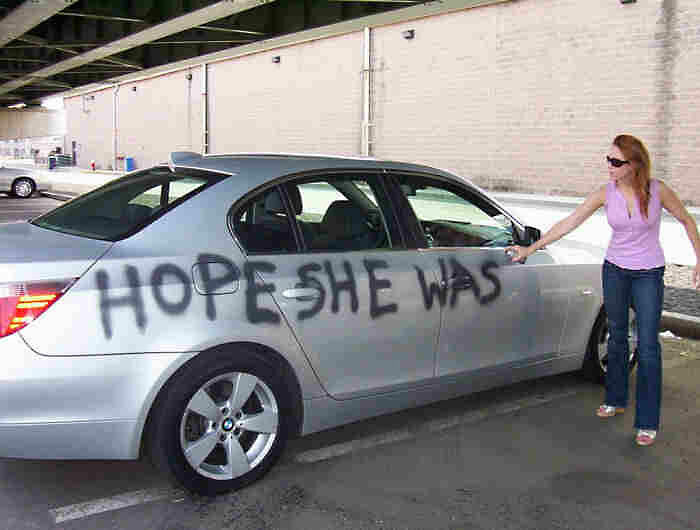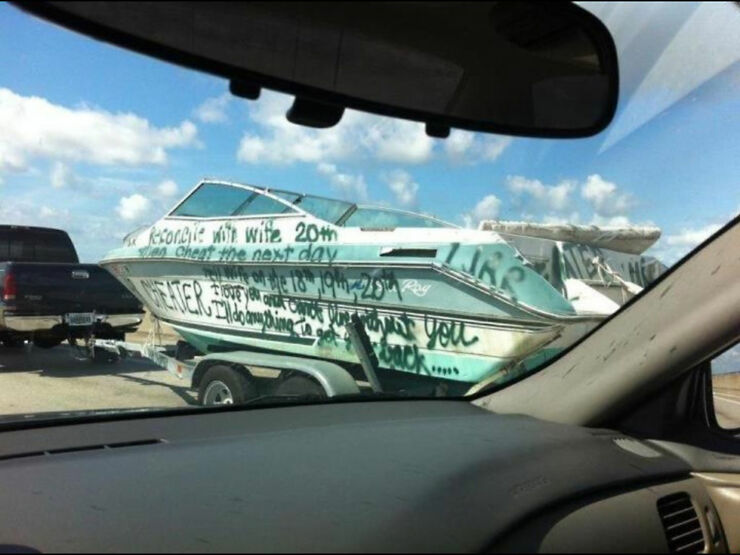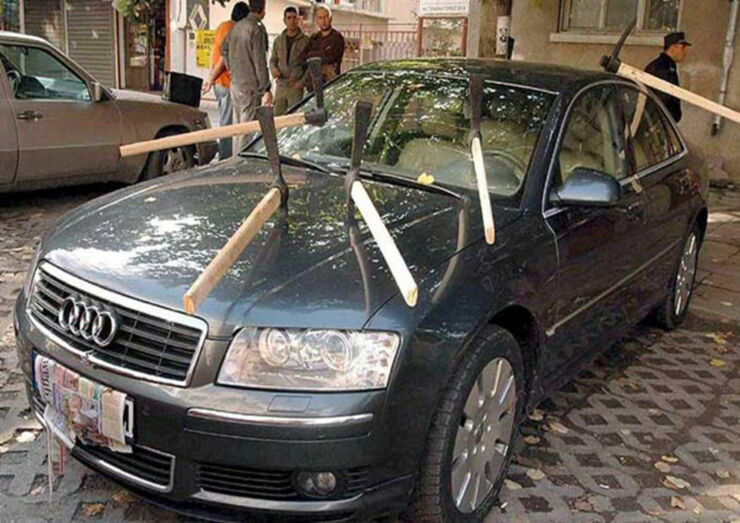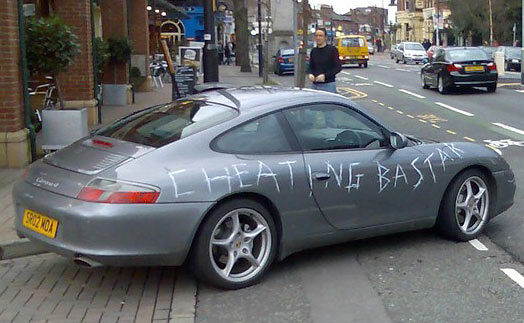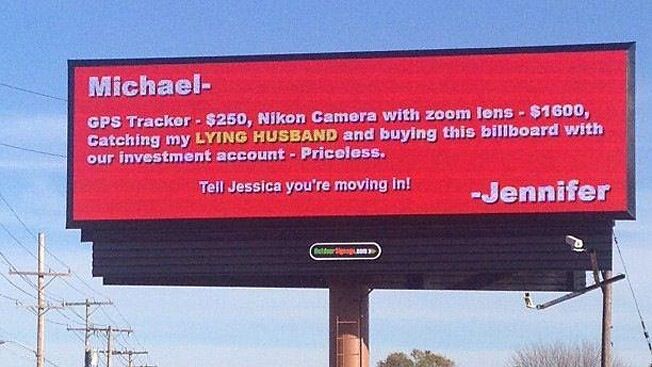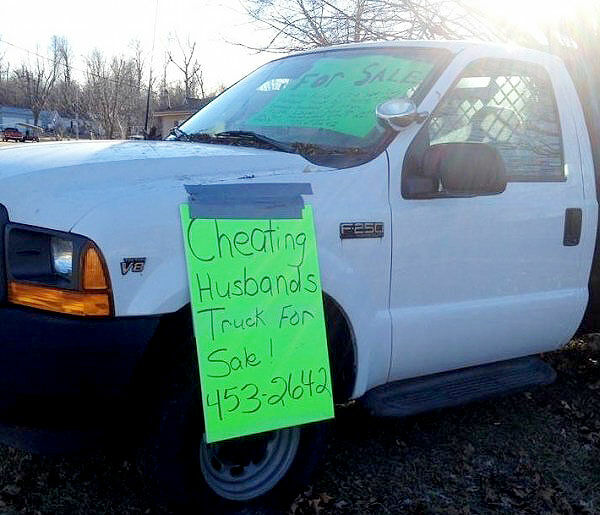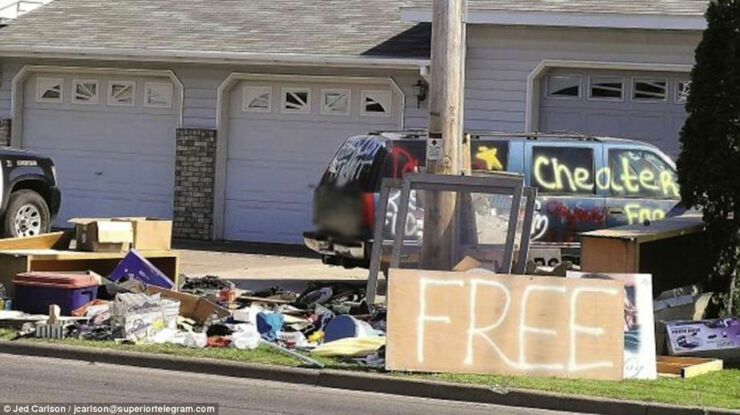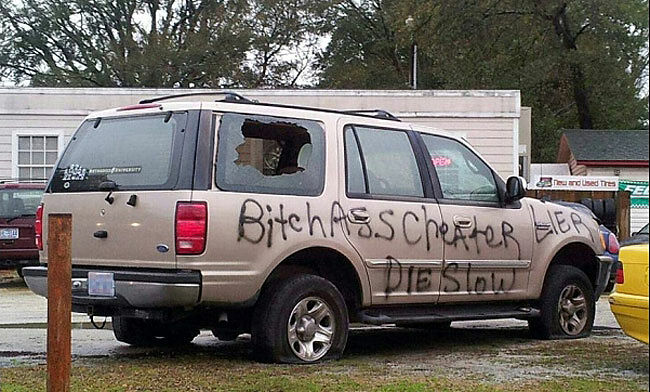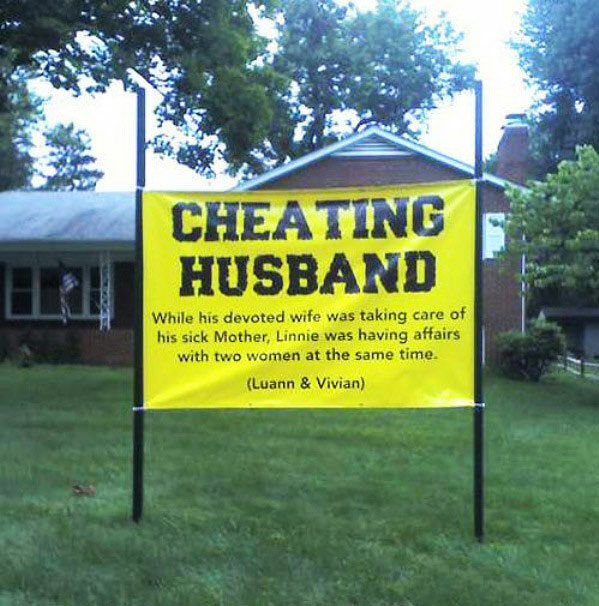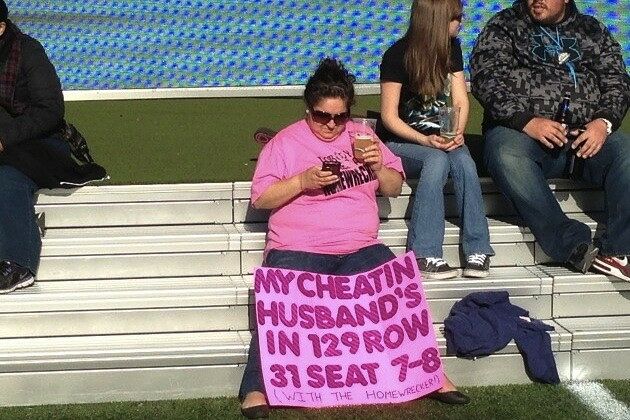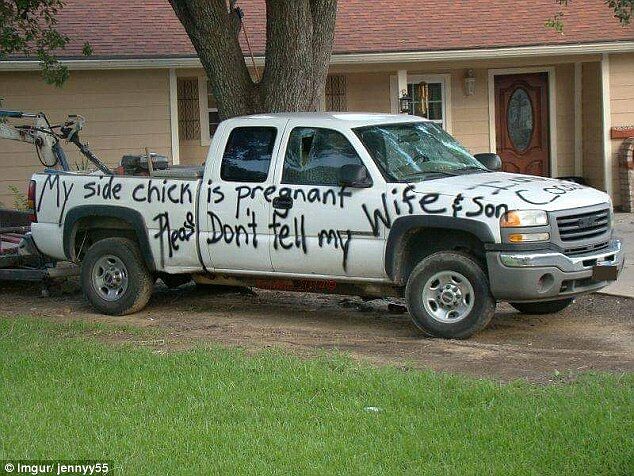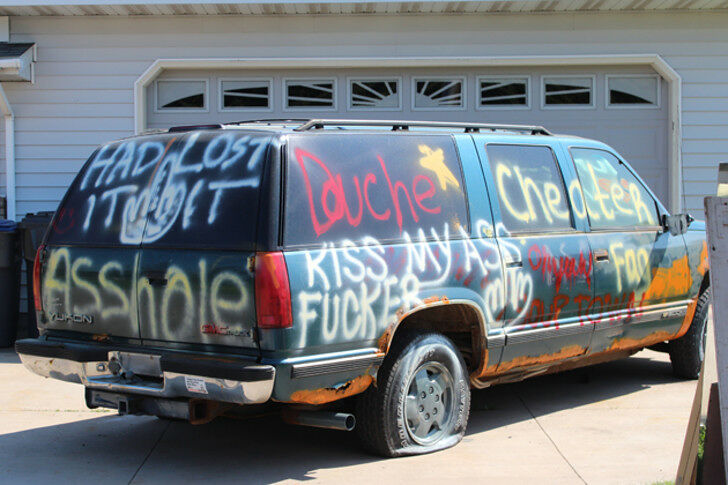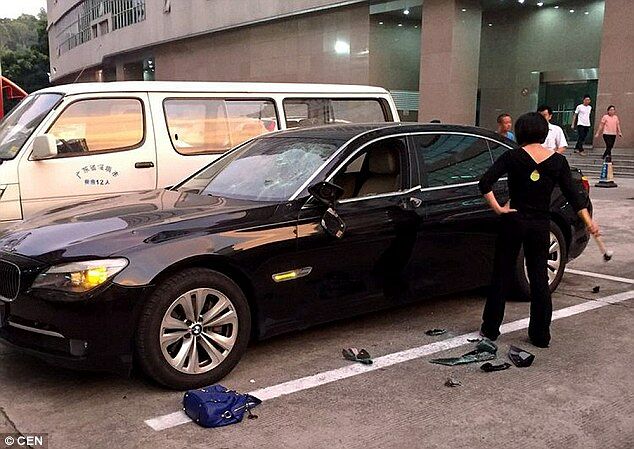 Oh, and if you do happen to have seen the error of your ways guys and want your partner back and all to be forgiven, be prepared for a very long journey, filled with pain and humiliation. remember, you earned it.