16 Hilarious Photoshops Of Shia Labeouf Spending 72 Hours Watching All Of His Own Movies
In case you hadn't heard, for an "art project" Shia Labeouf spent 72 hours livestreaming himself watching all his own movies. It featured 29 films in total and caused Labeouf to go through all kinds of emotions.
LaBeouf's recent cinema event #AllMyMovies kicked off on Tuesday 10th November at New York's Angelika Film Center and commenced with his most recent featurefilm, the post-apocalyptic drama 'Man Down'.
There was laughter, there were tears, there was some writing on the walls, there was all the signs that he was going completely mad by subjecting himself to such an endurance test.
But, as well as providing people with plenty of footage to watch when bored, and possibly stoned, while sat at home, it also provided the internet, or specifically r/Photoshop, with plenty of fuel for some creative fun.
And so Reddit's Photoshop community set to work on one particular image of Labeouf smiling while undertaking his latest artistic adventure, turning it into a series of hilarious images.
Here's the original.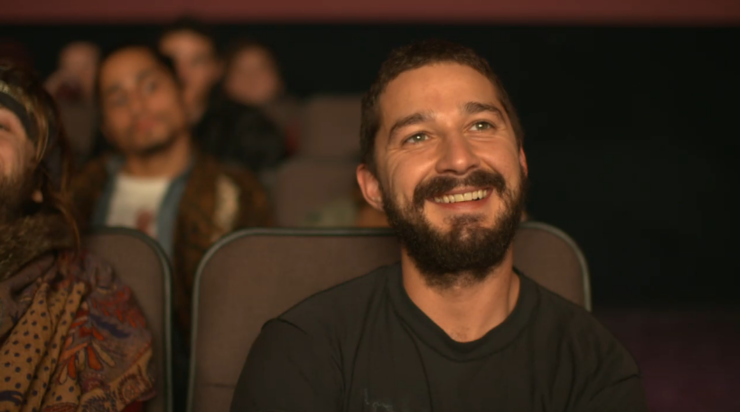 And here's the Photoshopped versions.