This Incredible Battle of Hoth Wedding Photo Took Over 12 Hours To Create Using Photoshop Magic
Avid Star Wars fans will be envious of this great wedding photo which features the bride and groom wielding lightsaber and a gun set against the snowy backdrop of planet Hoth from Empire Strikes Back.
It was created by photographer Tanya Musgrave who took a photo of the couple posing, then spent an epic 12 Photoshop session turning it into a Battle of Hoth Star Wars scene.
The video above is a time-lapse of this mammoth task, showing how Musgrave added the newlyweds to a backdrop of AT-ATs, before adding in lightsaber, Jedi cloak, snowspeeders, and, of course, lasers.
The result is very impressive indeed and shows that with half a day at your disposal and some fine PS skills, it's possible to become a Jedi. In image form, anyway.
"We took the photo with the general concept in mind that she would have a gun and he would have a light saber, but that was about it," Musgrave told PetaPixel. "The process took about 12 hours, not including some fantastic input from some of my friends and extraordinerds. It was probably the most fun I've had researching for a photo, just because I know how passionate fans can be about this sort of thing."
Here's the before photo: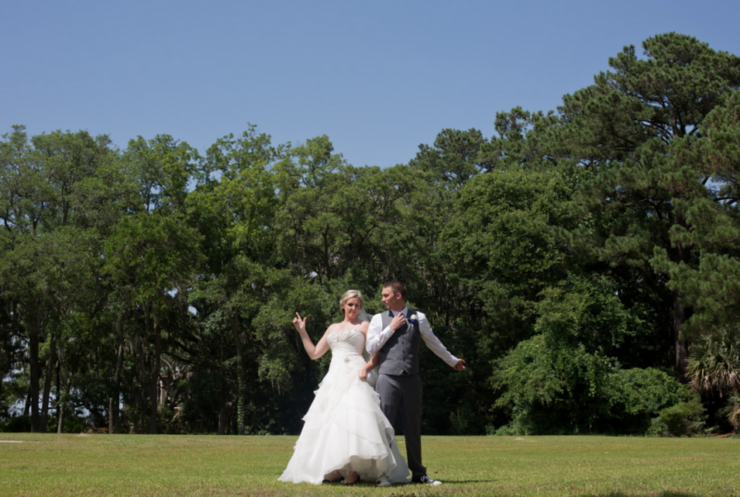 And here's the finished article.