Cancer Sufferer Brittany Maynard Explains Why She Wants To End Her Life On 1st November
Brittany Maynard plans to end her life on November 1. The 29-year-old was diagnosed with a type of cancerous brain tumor called glioblastoma in January and was initially told she could live for up to 10 years. In April the cancer had developed further and Maynard was then told she only had six months to live.
After she found out this harrowing news she decided to move, along with her family, from California to Oregon. Oregon had brought in the Death with Dignity Act in 1997 which allows assisted suicide for those who are terminally ill. It's one of five states, along with Washington State, Vermont, Montana and New Mexico, who have made assisted suicide legal.
This Monday newlywed Mrs Maynard released the above video explaining why she's choosen to end her life on November 1. Maynard choose that date because it's her husband's birthday the day before and she'd like to celebrate with him one last time.
I can't even tell you the amount of relief that it provides me to know that I don't have to die the way that it's been described to me, that my brain tumour would take me on its own. I will die upstairs in my bedroom that I share with my husband, with my mother and my husband by my side and pass peacefully with some music that I like in the background.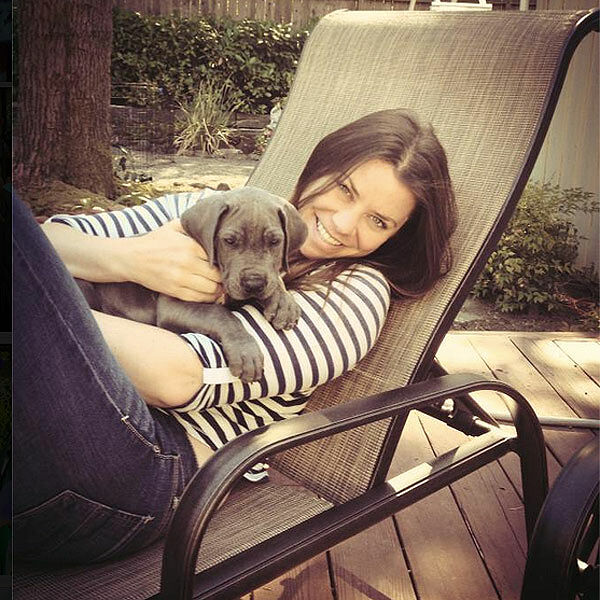 Brittany with her pet dog.

Along with releasing the video Maynard has also launched the Brittany Maynard Fund to raise awareness of the plight of people like her and bring the death-with-dignity laws to more states across the US.
For those that say Maynard is suicidal she's thinks otherwise noting: "There is not a cell in my body that is suicidal or that wants to die. I want to live. I wish there was a cure for my disease but there's not."
For her it's about taking back some choice, even if that choice is choosing when to die. But that doesn't mean she's going to give up living before the date of her passing comes. "I hope to enjoy however many days I have on this beautiful earth and spend as much of it outside as I can surrounded by those I love." she says in the video.