Artist Parse/Error Creates A Cloud Lamp That Forms A Storm Every Time Donald Trump Tweets
A French artist going under the name Parse/Error has created a cloud lamp that reacts in real time when Donald Trump tweets. As the world is very much aware, the 45th POTUS creates quite a reaction every time he presses send on that tweet button. The only button he could push that would do more damage is the nuclear one.
Whether he's using his Tweets to push the world closer to nuclear war by insulting Kim Jong-un or calling out NFL players or taking aim at his own cabinet. No one, it seems, is safe from the storm clouds that gather every time he makes a Tweet. So it seems perfectly fitting to capture this volatility in the form of a storm cloud lamp.
The artist behind the project, which is titled 'Political Lamp' goes by the name Parse/Error. And the idea was to give relevant physical form to Trump's reactionary nature coupled with the immediacy and efficiency with which he can cause upset. As soon as Trump sends 140 characters (or 280 which he no doubt will soon get) out into the twittersphere the cloud lamp flares up, mimicking the lightning of a thunderstorm but within the confines of a glass jar. According to Parse/Error each tweet becomes a series of flashes within the jar "rolling in the cloud and coming to disturb the soft light of the lamp."
Parse/Error Talks About Trump Tweets Cloud Lamp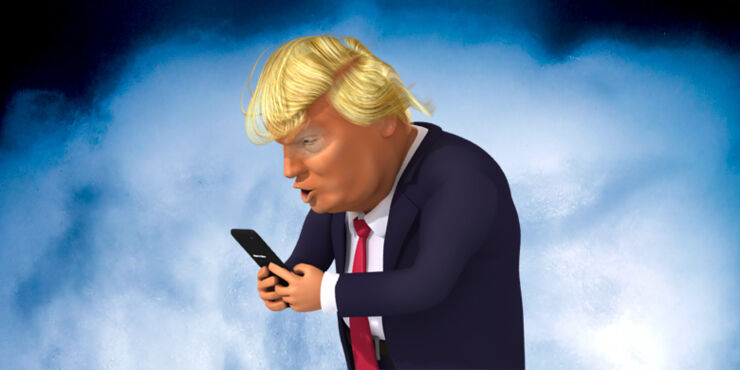 Donald Trump Tweet Cloud Lamp / Image credit: Parse/Error
Speaking further about the Trump-activated cloud lamp, the artist notes on their website:
[The lamp] perfectly embodies a dangerous era, beyond the notion of idiocracy, popularized by the film of the same name. A world where the words of one man, released without reflection and spontaneously on a global social network, can endanger the fate of millions by sending the spectre of nuclear war on the planet. As in the case of the Earthquake Lamp [another of the artist's projects], the idea behind the Political Lamp is to hide its true nature behind a beautiful object, which immediately modifies the observer's gaze when its purpose is revealed, causing anguish and fascination.
You can't unfortunately purchase this cloud lamp, it's an art piece, but Parse/Error notes that an alternative version of the lamp was considered. One that was hooked up to the National Front right-wing party in France, "symbolizing in France the rise of the intolerance." You can imagine a whole range of them could be manufactured, customizing them for people by hooking them up to whatever twitter account someone wants.
Check out more from the Parse/Error at his website. And see some images of the Trump storm cloud lamp below.
Images Of Parse/Error's Trump Storm Cloud Lamp
Donald Trump Tweet Cloud Lamp / Image credit: Parse/Error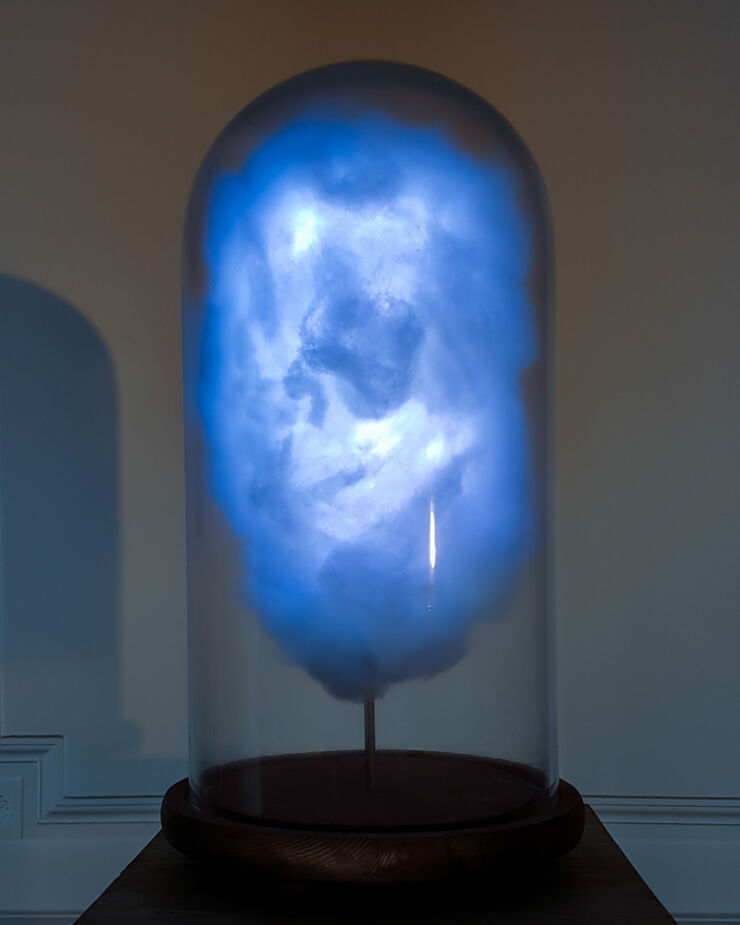 Donald Trump Tweet Cloud Lamp / Image credit: Parse/Error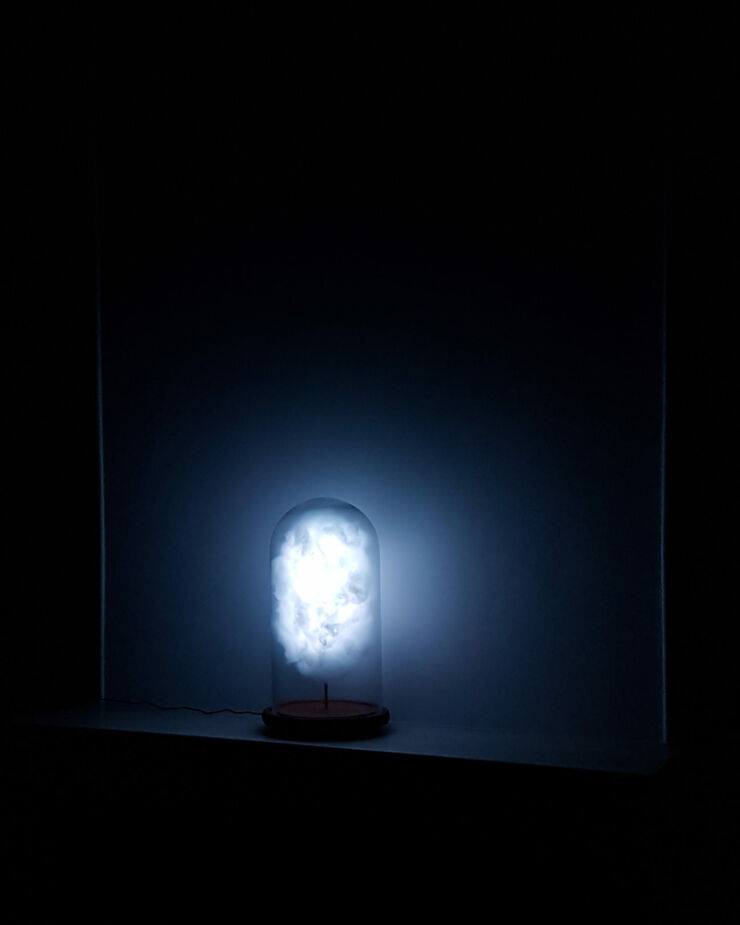 Donald Trump Tweet Cloud Lamp / Image credit: Parse/Error
Donald Trump Tweet Cloud Lamp / Image credit: Parse/Error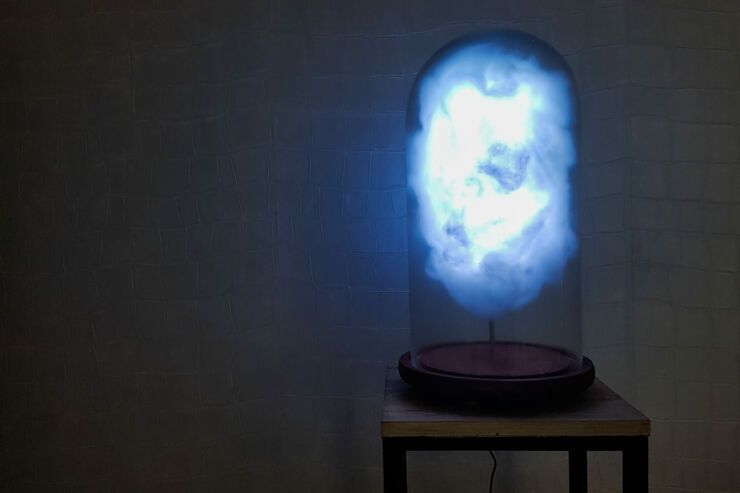 Donald Trump Tweet Cloud Lamp / Image credit: Parse/Error