Donald Trump Valentines Day Cards Are Here To Send To Someone You Hate
Nothing conjures an air of romance or says 'I love you' like sending someone a Donald Trump Valentines card. Or maybe it's just the opposite, all that we do know is the Trump memes keep on coming and now they have a Valentines day theme to them. If you want to declare your love in the most inappropriate way then this is it.
And that's thanks to Imgur user TKFN4212817 who created a range of Valentines Day cards with Trump phrases on. Which means they're not exactly what you might call filled with warmth and affection, but they sure are funny.
You could print one out and send it to someone you like, but unless they know it's a joke, don't expect them to want to talk to you any more. Or if you want to end an existing relationship this could help you out.
The person behind this wonderful/horrible idea (depending on how you will use them) is a graphic designer who told The Huffington Post why they wanted to inflict such a thing on the world. "I just made them for shits and giggles, to be honest," he said. "I wanted to create some really dumb, cheesy and very poorly written Trump Valentine's Day cards to make myself laugh and let it loose on the internet."
"I saw some terrible Valentine's Day Cards somewhere and I woke up one Sunday morning and had a flood of really dumb and cheesy Valentine's Day cards that featured Trump," the creator told website Bored Panda.
He concludes with "It's all in jest, I'm neither Democrat or Republican, but…most folks found it funny, even the Trump supporters (Surprisingly enough). I'll give them to my kids to pass around school. Just kidding, of course!"
You can't argue with that. Check them out below.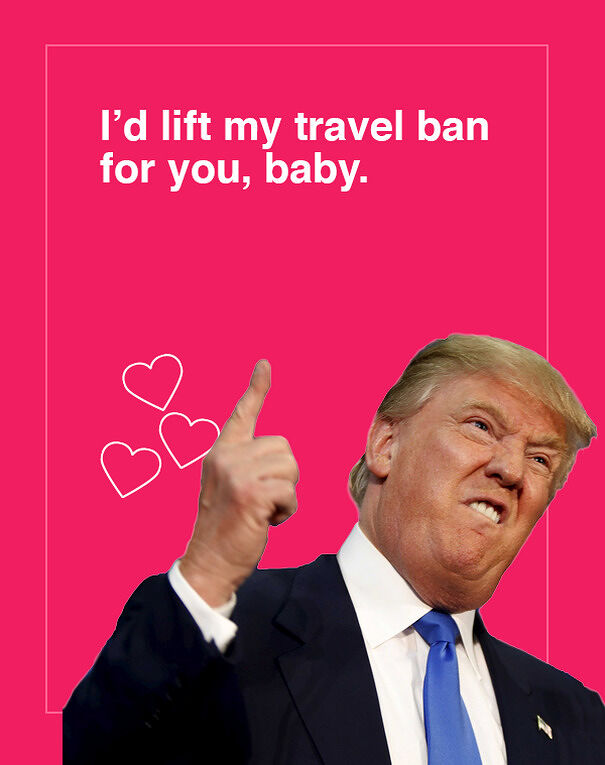 imgur.com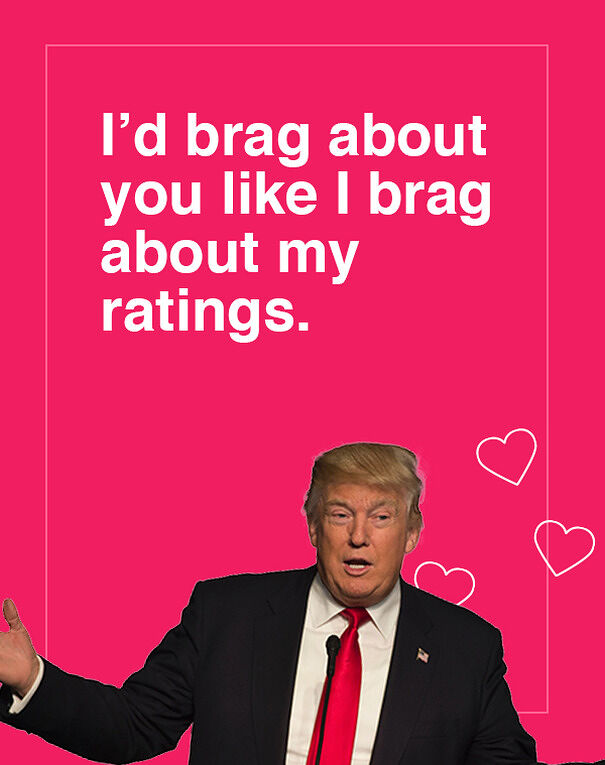 imgur.com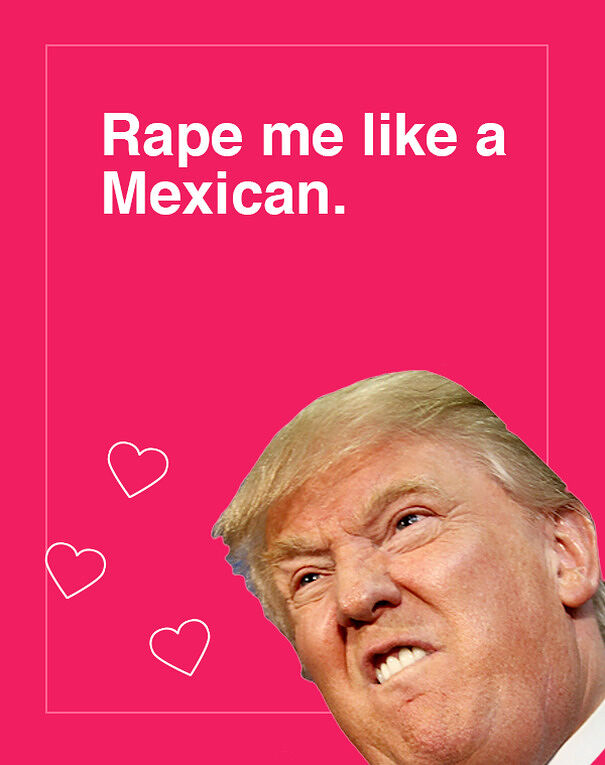 imgur.com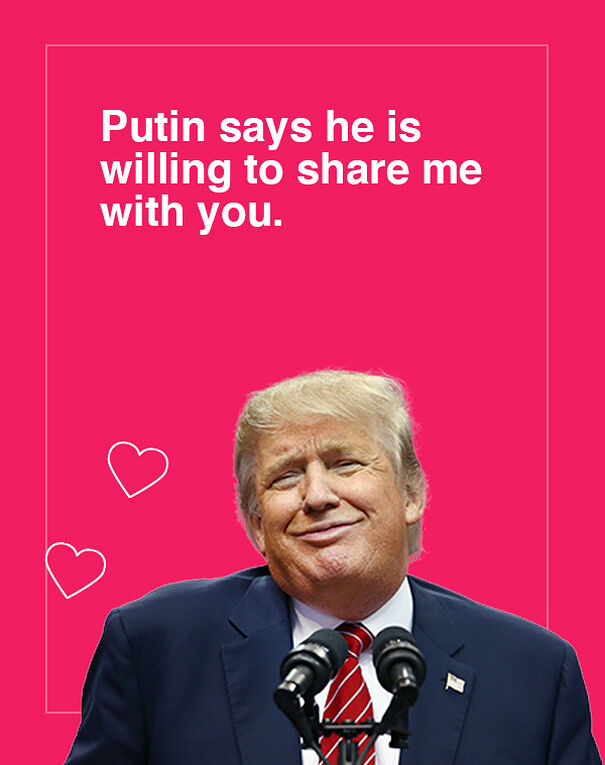 imgur.com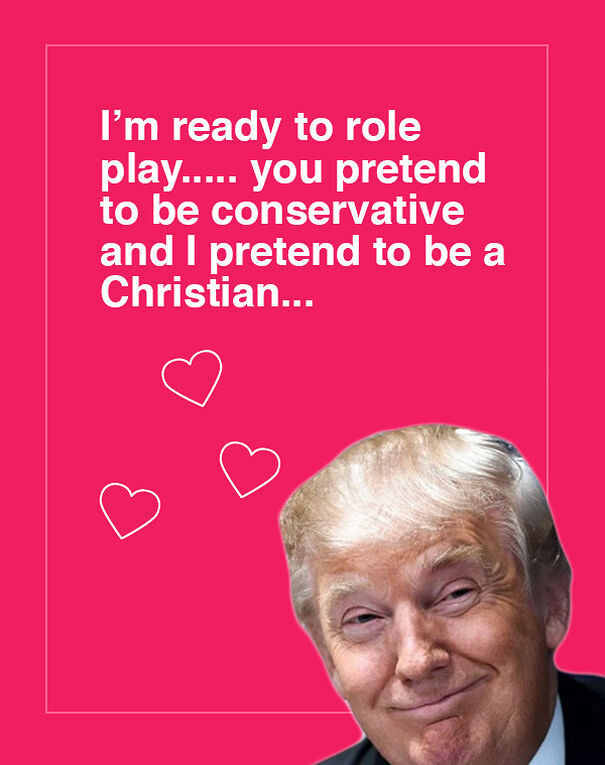 imgur.com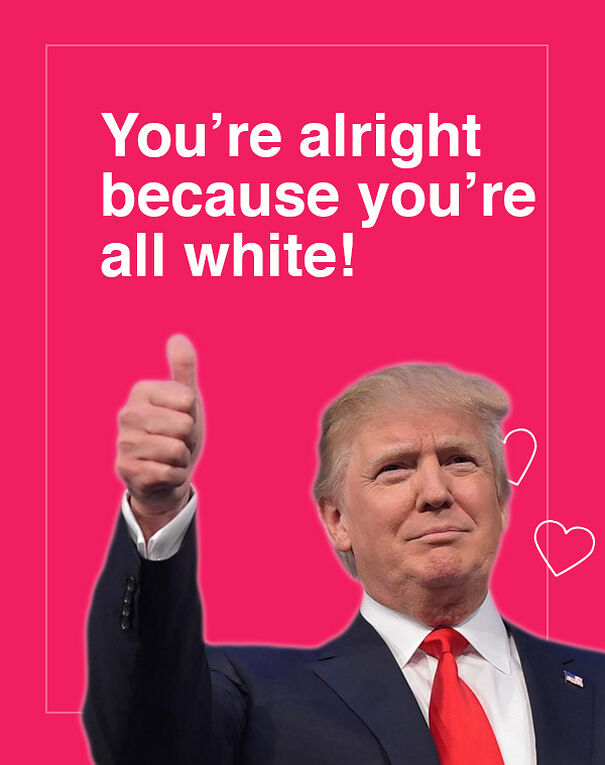 imgur.com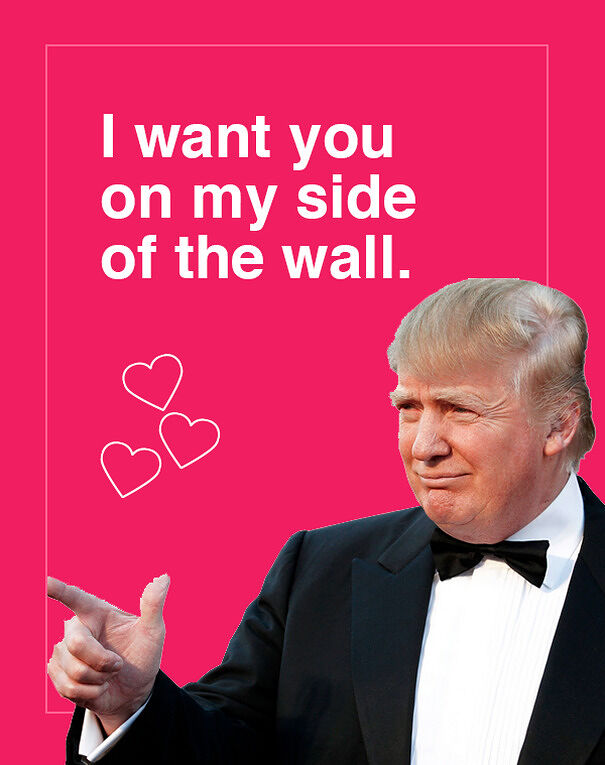 imgur.com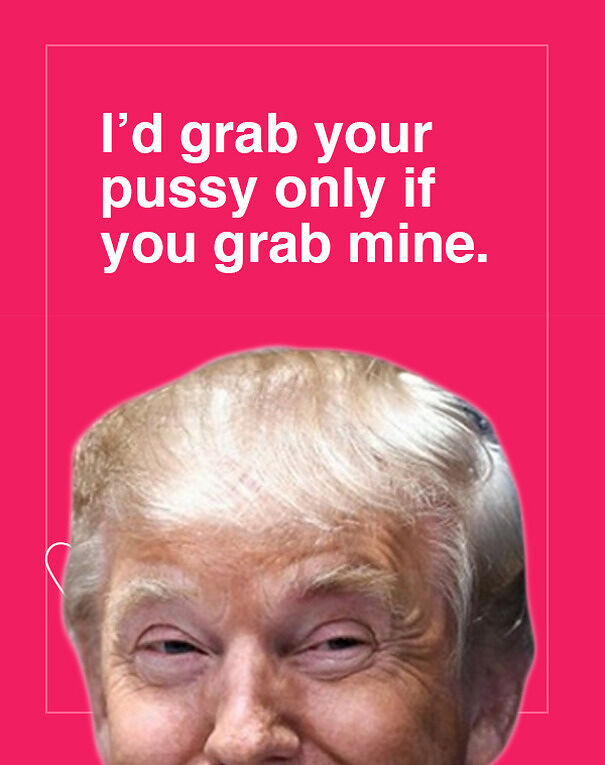 imgur.com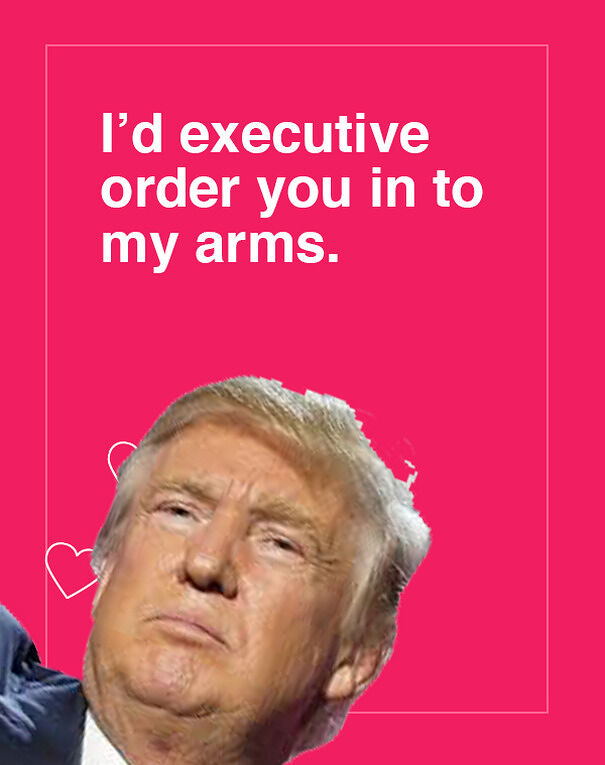 imgur.com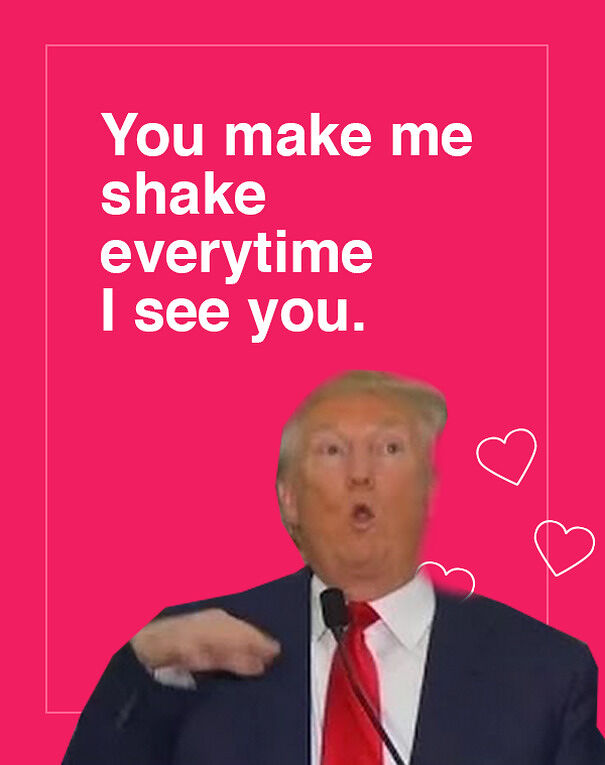 imgur.com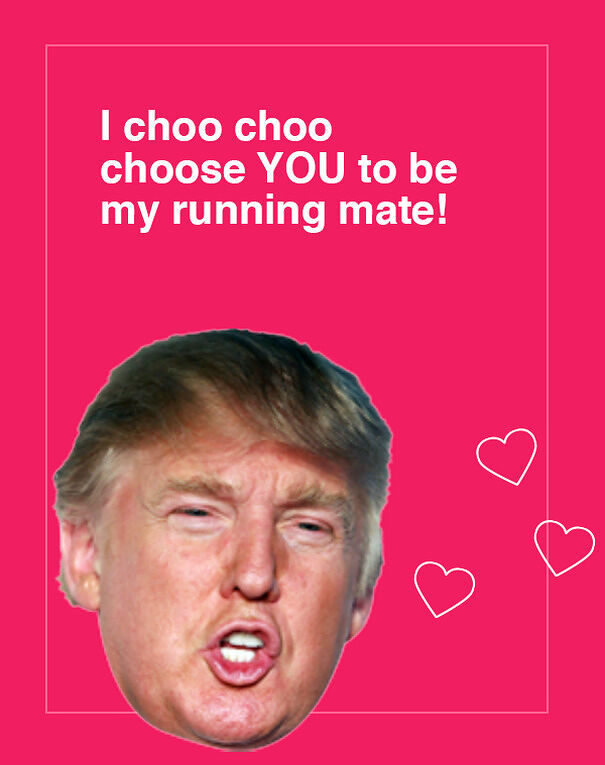 imgur.com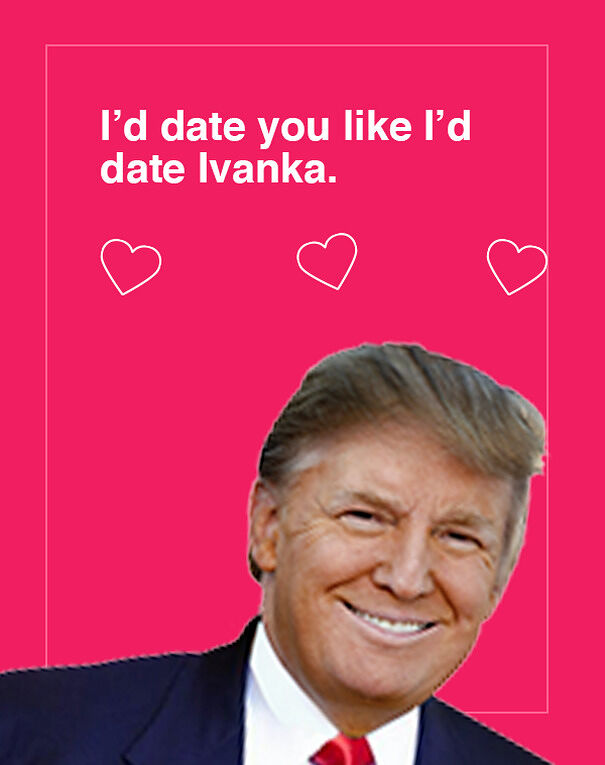 imgur.com