The Giant Robot Fight Is ON! Japan Says 'Yes' To America's Challenge For Mecha Death Duel
A week or so ago US firm MegaBots, who make pretty awesome armed giant robots, threw the gauntlet down to Japanese company Suidobashi Heavy Industry—challenging them to a duel, a fight to the death with their respective giant robots to appease sci-fi fans the world over.
The challenge came in the form of a video, with MegaBots creators draped in the stars and stripes and showing off their Mark II robot in action. The Mark II is 15ft tall, 12,000 pounds and can fire canon paintballs at over 100mph.
All they had to do now was wait for a response. And it came. Suidobashi accepted the challenge and their Kuratas robot, which is 12.5ft tall and has BB gatling guns for weapons, will fight the Mark II in a battle date set for a year's time.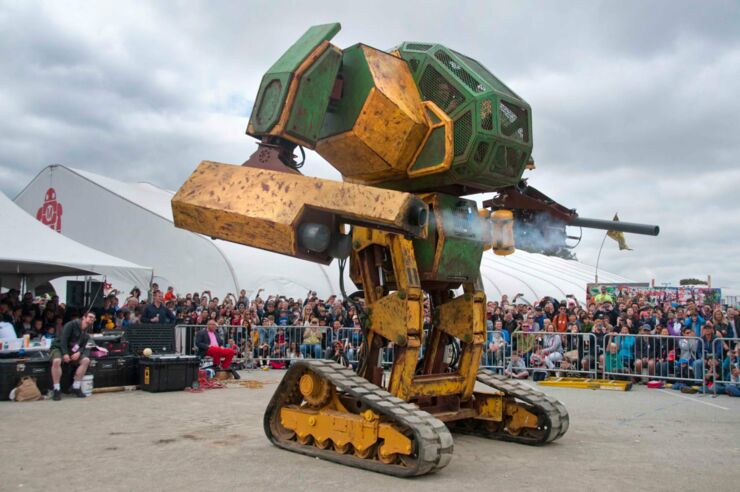 The Mark II robot
Suidobashi's founder and CEO Kogoro Kurata, who the robot is named after, wasn't shy in his response. Wrapping himself in the Japanese flag he challenged," Just building something huge and sticking guns on it. It's…Super American. We can't let another country win this. Giant robots are Japanese culture. Yeah, I'll fight. Absolutely. Absolutely. ABSOLUTELY."
They have one condition for the fight which is they want melee combat to be a part of it. Other than that, it's game-most defintely-ON!
"This duel stands to go down in history as the world's first giant robot battle." note Suidobashi. "Let's make sure it's something for the historians to write about." Yes, lets.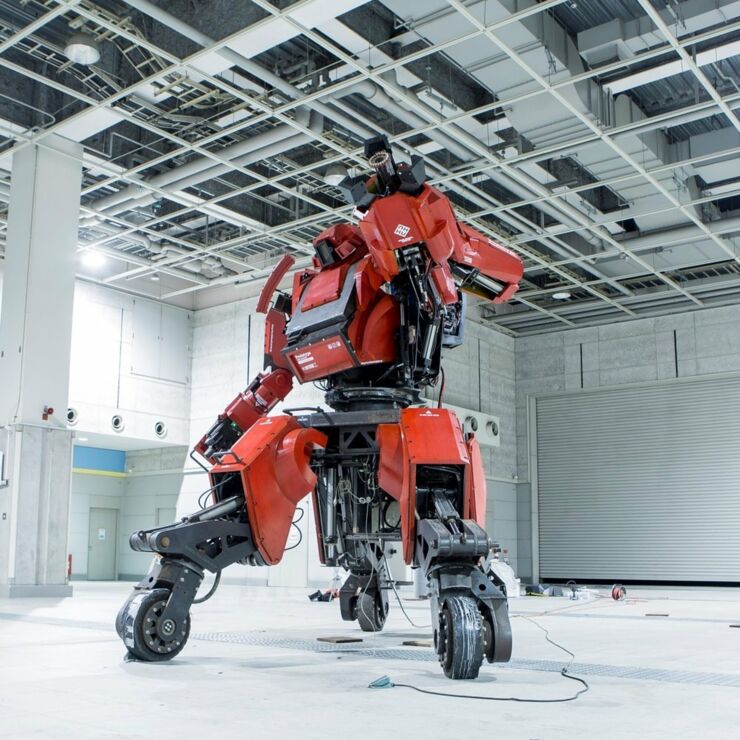 The Kuratas robot
You can watch Suidobashi's full response below.