The Largest Ever Gathering Of The Iconic McLaren F1 GTR Recently Took Place In The UK
If you're a fan of motorsports and supercars and all things McLaren then you'll be pleased to hear that the largest ever gathering of McLaren F1 GTRs recently took place. Or maybe you won't be pleased to hear that, because you missed it. Still, you can live vicariously through this video.
The McLaren F1 GTR is a variant of the McLaren F1 and is used for grand touring racing. The gathering, and racing, of them happened at the 73rd Members' Meeting which took place at Goodwoods historic racecourse in Chichester, UK on 21 to 22 March.
It's the 20th anniversary of the GTR this year—first produced in 1995—and 16 of them took to the track to show off their 600bhp engines. The car is a fan favorite and had a legendary victory on its Le Mans 24 Hours debut—beating faster cars—the same year it was produced.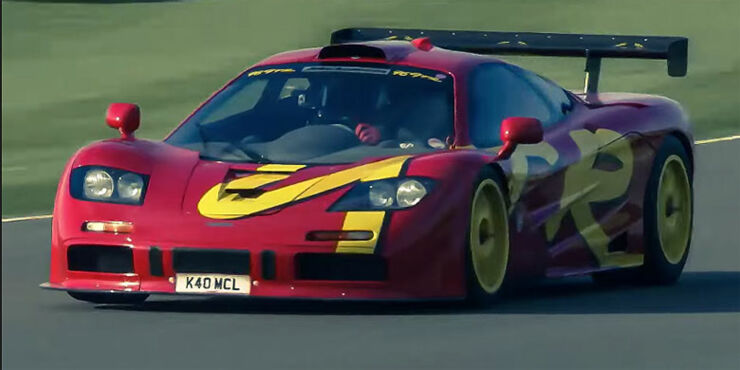 Nick Mason's McLaren F1 GTR
Goodwood was a chance for admirers and enthusiasts to show their appreciation and generally coo over them. There were many different types on display, like that of Indy 500 winner Kenny Brack and also Pink Floyd drummer Nick Mason's machine below), the only car still bearing street-legal plates.
Marino Franchitti (Nick's son-in-law) drove his McLaren and got some great in-car footage (he's the guy who made the 'devil's sign' hand signal at the end)
As well as a chance for enthusiasts to see these iconic cars in action, there was also the chance to find out what kind of amazing sound 16 of them lined up together would make, before they all raced off around the Goodwood Motor Circuit.
The following video was captured by self-proclaimed "Italian petrol head" Marchettino. If you're a fan of GTRs it'll be music to your ears.