GIFs Invade The Real World In This Awesome Street Art
The internet loves GIFs, and rightly so, but Guus ter Beek and Tayfun Sarier have decided that the internet isn't enough and they've taken GIFs to the streets of London in their video GIFs Go Wild.
From their website:
We take the world of GIFs to the city of London with our latest project 'GIFs Go Wild'. We bring to the streets, GIFs from artists we love like Dain Fagerholm and Davidope. We got the chance to capture some great responses be sure to check out our film.
The pair frame the GIFs and put them at places like street crossings where there are large volumes of people walking about, second glancing the awesomeness of what they've seen. Check it out above.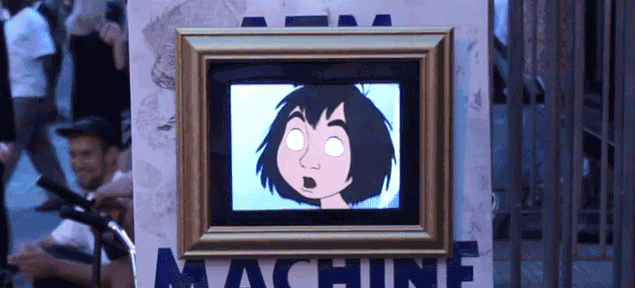 GIF via