Giant 3D Printed Zoetrope Shows Some Gruesome Scenes—But You Can't Take Your Eyes Off It
British artist Mat Collishaw has created a very gruesome, but insanely detailed 3D printed zoetrope. It's called All Things Fall and the video above shows off some of the horrifying yet stunning intricacy of the piece.
The work first appeared in an exhibition of Collishaw's work earlier this year, but a video of it was recently uploaded to Vimeo by Sebastian Burdon, who worked on the 3D modelling and animation for it.
According to Burdon, the 3D printing took place over six months and involved 350 figures, elements, and architectural forms. The figures, attached to a carousel, are spun 60 rotations per minute while an LED flashes 18 times every second.
This turns the miniature sculptural forms, which are staggered at various stages of action, into an integrated whole that gives the illusion of movement.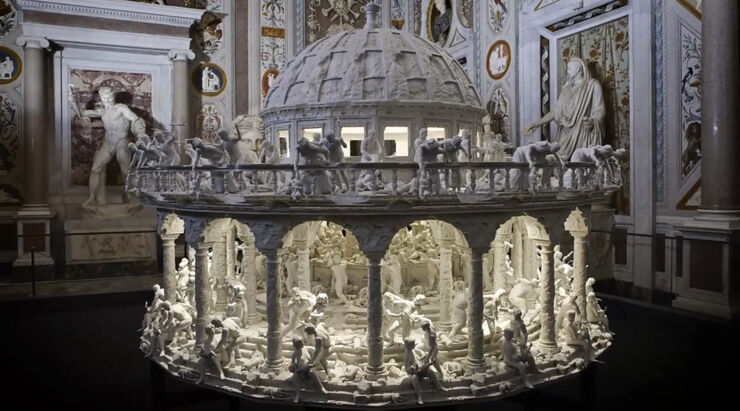 All Things Fall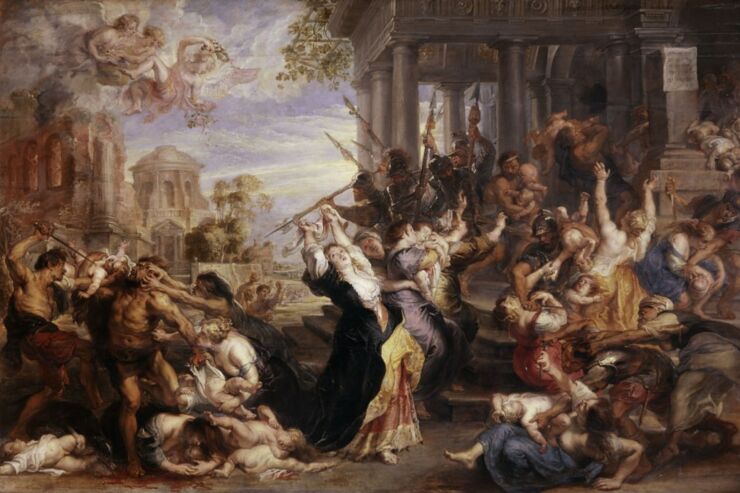 Rubens' Massacre of the Innocents
The gruesome and violent scenes show images of infanticide and take inspiration from Ruben's Massacre of the Innocents paintings. These paintings are based on the Biblical story of King Herod who ordered the slaughter of all male children in Bethlehem to avoid them taking his throne.
Collishaw's epic interprets this classical work with a mixture of Victorian illusion and modern technology.
Speaking about the work the artist told 3DPrint.com, "The Massacre of the Innocents paintings thrive on the repetition of characters spread across the canvas. They are designed to excite our emotions and to keep our eyes moving around the surface in an agitated manner without intimacy and with no focal point. The zoetrope capitalizes on this, literally repeating characters to create an overwhelming orgy of violence that is simultaneously appalling and compelling."
This isn't the first time Collishaw and Burdon have collaborated, they also created the mechanical zoetrope The Garden of Unearthly Delights which is just as disturbing yet fascinating to look at. Check it below.