Kim Jong-Un Climbs North Korea's Tallest Mountain - Internet Reacts With Skepticism & Ridicule
According to its state-run media, North Korea's dear leader Kim Jong-Un has scaled its highest mountain. Kim supposedly climbed to the top of Mt. Paektu on Sunday as dawn was breaking.
He took on the 9,000 ft peak accompanied by elite fighter pilots and party officials. The peak itself is said to have an association with his family, North Korea's glorifying propaganda machine claims Kim Jong-Il, Kim's father, was born on the mountain.
There were plenty of photos released to show his achievement too. Photos of him in his military coat beaming atop the peak, surrounded by military personnel. Suspiciously there were none of him actually climbing it though.
But there was one particular photo which captured the imaginations of Reddit users over on r/photoshopbattles. It featured a smiling Kim standing atop the conquered Mt. Paektu with the sun breaking in the background—making it perfect for some photoshop fun (see Kim visiting a lube factory for previous PS tomfoolery).
Here's the original photo.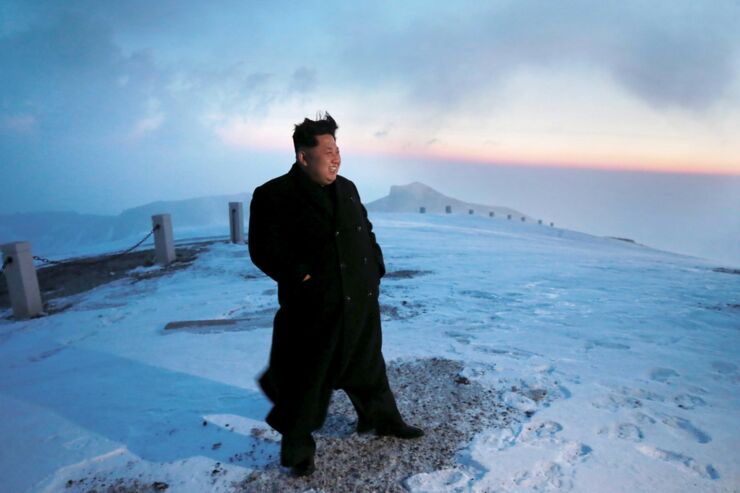 And here are some of the funniest versions created by Redditors at r/photoshopbattles.