'Angry-Looking Dog Standing Upright' Photo Goes Viral—And Now It's Become A Hilarious Meme
An image of an angry-looking dog standing upright next to its drinking bowl recently went viral. There's no indication of where it came from or why it's standing there like that.
But that inexplicableness is what makes it so amusing—and also meant that soon after it went viral a photoshop battle commenced on Reddit and thus a meme was born.
The results, collected from here, are hilarious and feature everything from nods to Terminator to the mutt being unmasked as Nic Cage and appearing as Batman in the new Batman v Superman: Dawn of Justice movie.
Take a look at them below. And if anyone knows where this dog came from, please let us know.
Here's the original: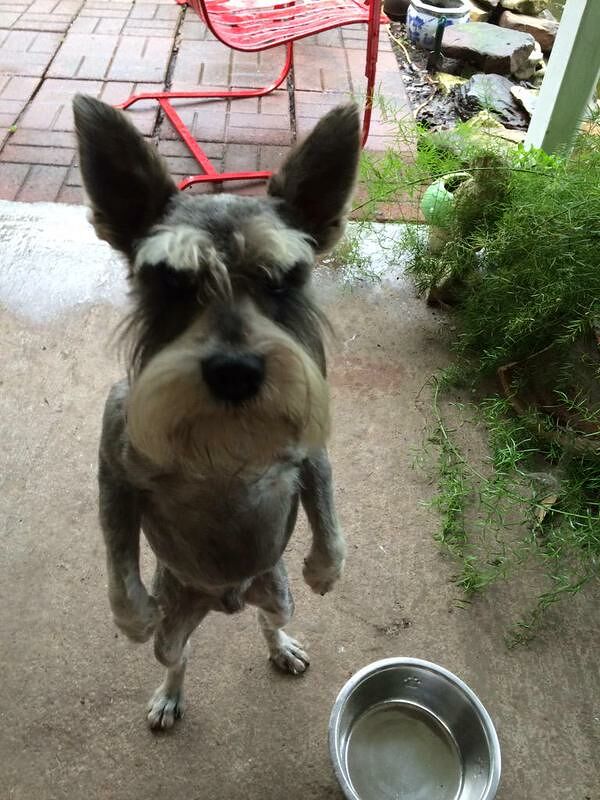 And here are the photoshopped versions.