Kim Jong-un Visits North Korean Female Soldiers, Internet Responds With Supreme Photoshop Hilarity
Kim Jong-un often visits the Korean People's Army, it's a chance for some propaganda pics of him flanked by adoring soldiers, in awe of their Supreme Leader.
But while it's an opportunity for Kim Jong-un to show off his alleged superstar status, it's also an opportunity for the internet to flex its photoshop muscles and have some fun.
It's never shy when it comes to mocking him and he's a regular over at Reddit's r/PhotoshopBattles sub. The image below, which shows him surrounded by female soldiers, has inspired some of this mocking creativity.
The photo is from 2014 and shows him after he inspected the multiple-rocket launching drill of the women's sub-units under Korean People's Army Unit 851.
But, this being Kim Jong-un, the women of course had to be in a high state of emotion—weeping, cheering, ecstatic to be honored by his presence. It's like he was Paul McCartney at the height of Beatlemania.
Here's the original.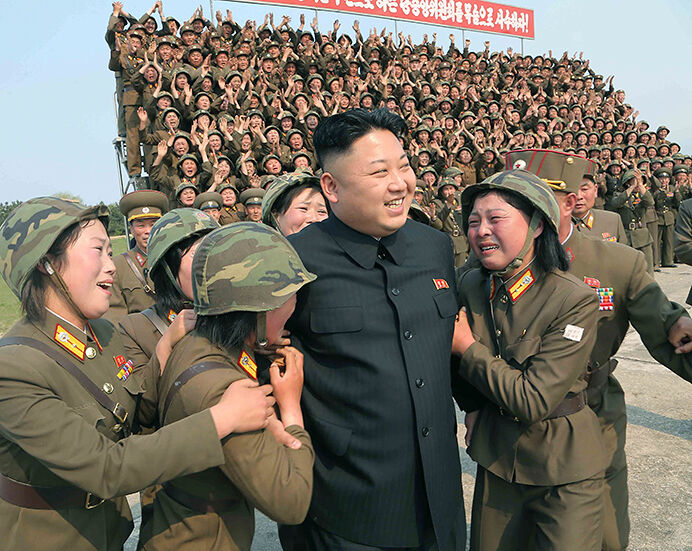 And here's the ever-so-slightly edited versions.