2018 Dodge Demon - The New Dodge Challenger SRT Demon Is A Supercharged Beast Of A Car
When it comes to high-performance muscle cars, the Dodge Demon is the newest and muscliest kid on the block. Officially called the Challenger SRT Demon, it follows on from their 2014 Challenger SRT Hellcat. But this motor is better. Much, much better. It's a true beast, unlike anything seen before in the kingdom of the quarter mile.
It comes powered by the new Demon version of their supercharged 6.2L Hemi V8, giving it 840-horsepower. And that means it can rocket from 0 to 60 in only 2.3 seconds. As a production car, that makes it faster than the Bugatti Chiron. It has a top speed of around 175mph and hits the quarter-mile in 9.65 at more than 140 mph, which makes the Dodge Challenger SRT Demon the fastest ¼-mile car in the world.
To achieve all this it needs an SRT Power Chiller with an A/C refrigerant so air can be cooled when entering the supercharger, along with an Air-Grabber hood scoop and Torque Reserve Launch System.
The 2018 Dodge Demon Is A Quarter Mile King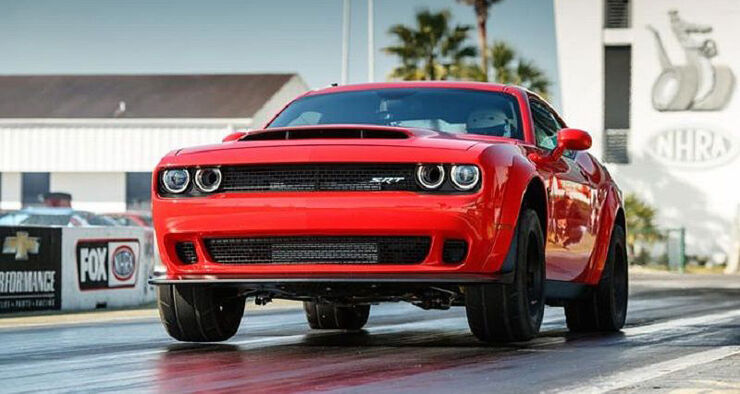 The whole thing has been designed for dominating over the quarter mile, making it the perfect drag racer. To add to this the 2018 Dodge Demon is also the world's first production car to lift its front wheels when launching. It means it's set a certified Guinness World Record, at 2.92 feet, for the longest wheelie from a standing start by a production car. It also registers the highest g-force (1.8 g) ever recorded at launch in a production car.
"With the Dodge Demon, our goal was to build a car that would tattoo the Dodge logo into the subconscious of the general market, beyond even our loyal enthusiasts," said Tim Kuniskis, Head of Passenger Cars – Dodge, SRT, Chrysler and FIAT, FCA North America. "To do so, we had to set records that have never been set before, do more than has ever been done before, go beyond even the legendary Hellcat. The result: an 840-horsepower, 9-second muscle car unlike anything that has ever come before it."
The Dodge Challenger Demon will be limited to only 3,000 units for the 2018 model year and the price is expected to be "well below six figures" according to their president Tim Kuniskis.
Check out some pics and another video of the new Dodge Demon, below. Find out more on their official website.
An 840-Horsepower, 9-Second Muscle Car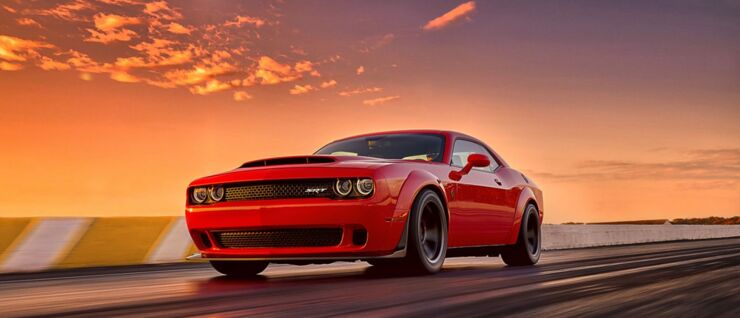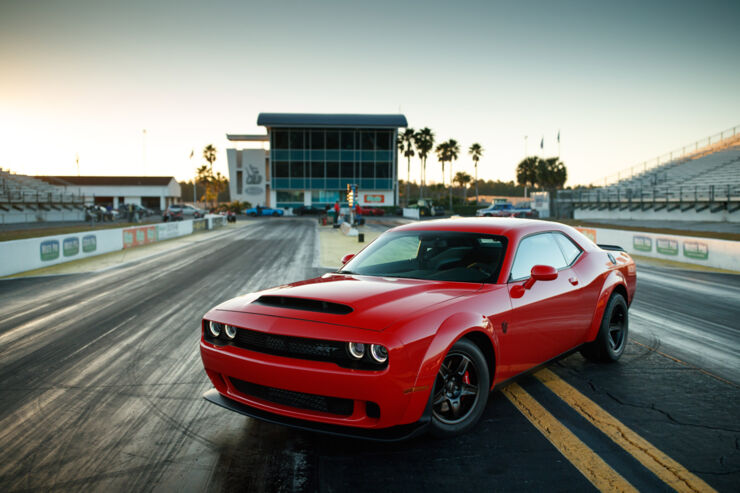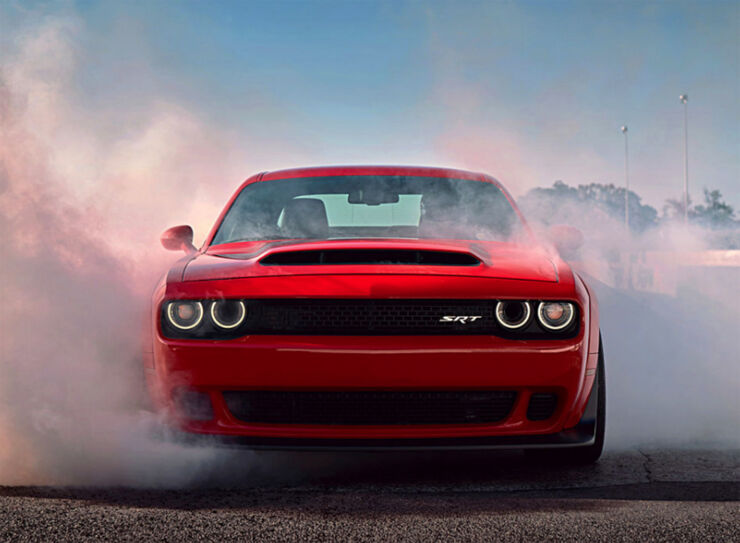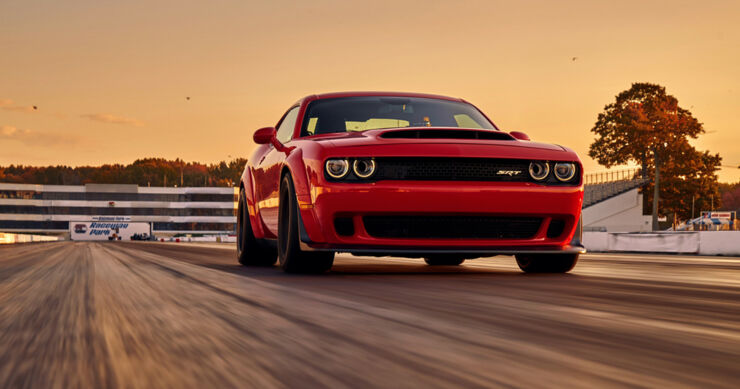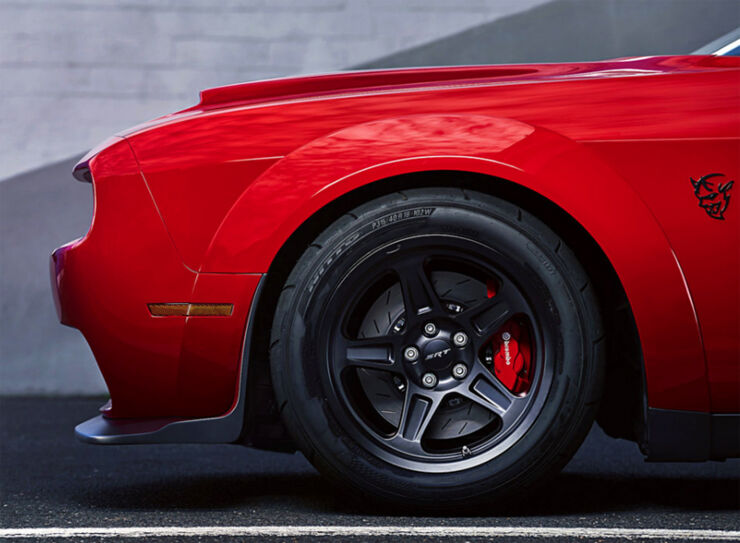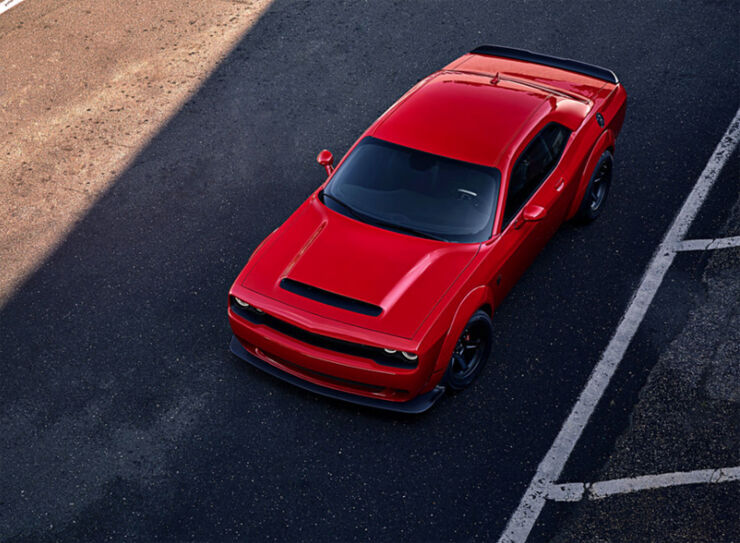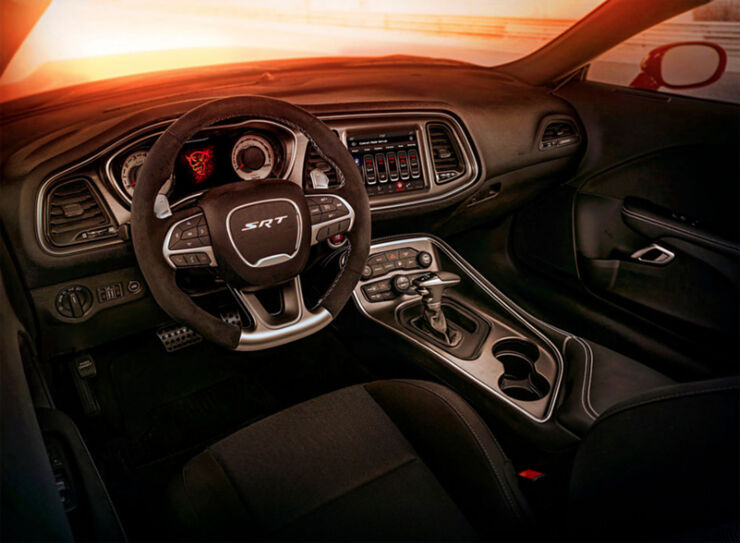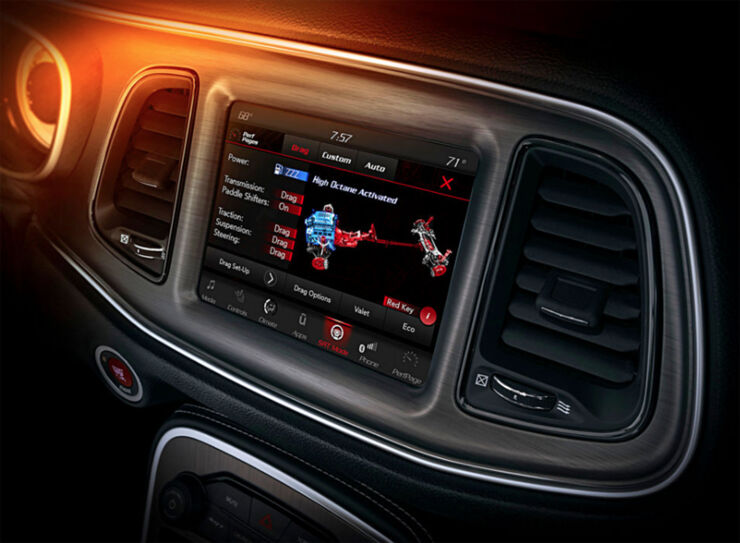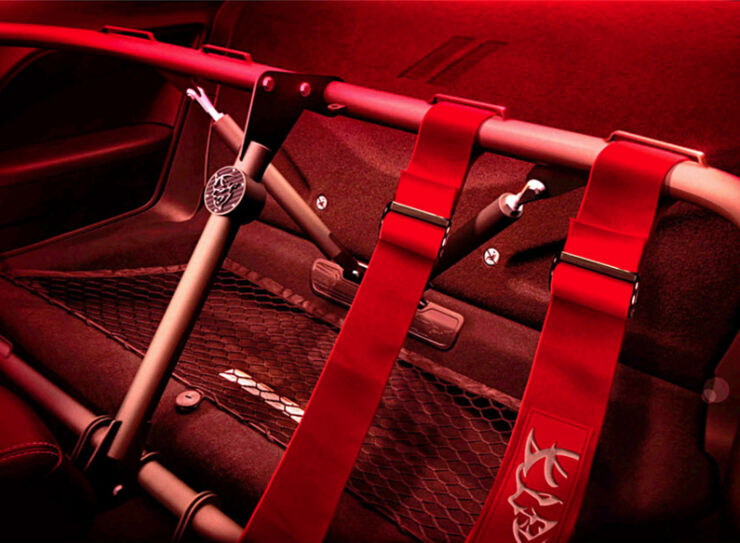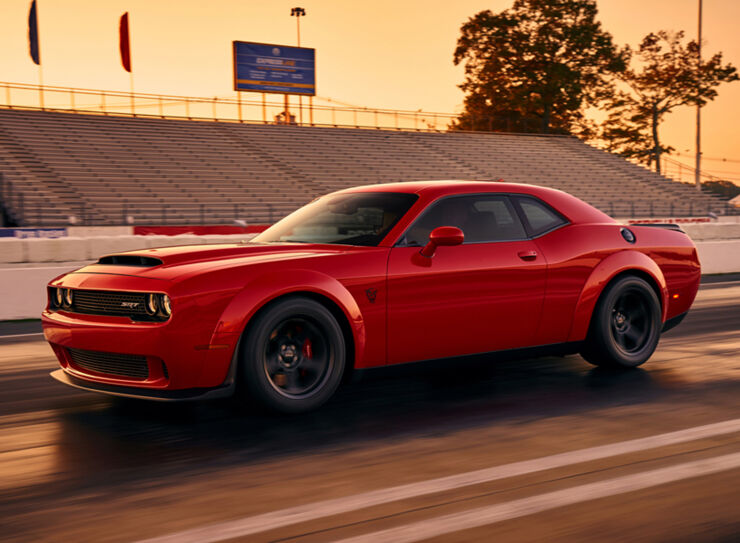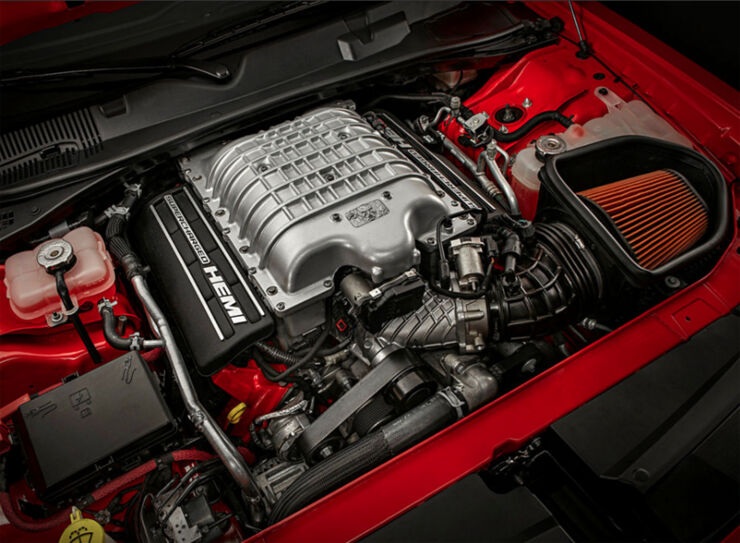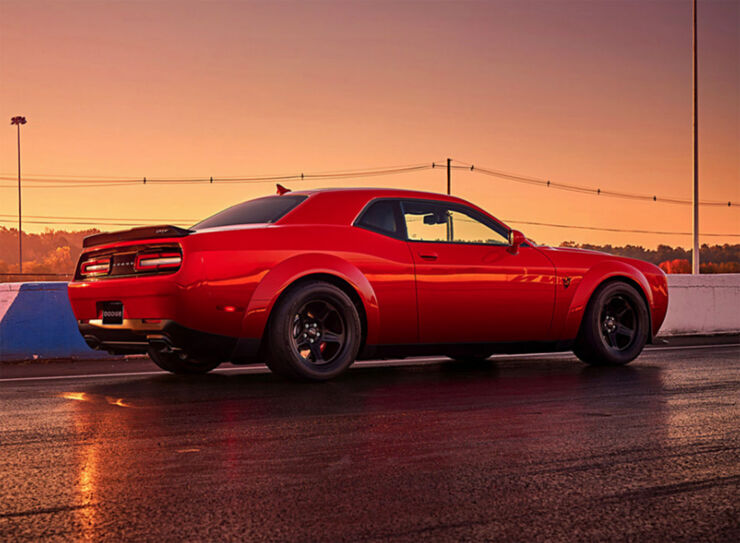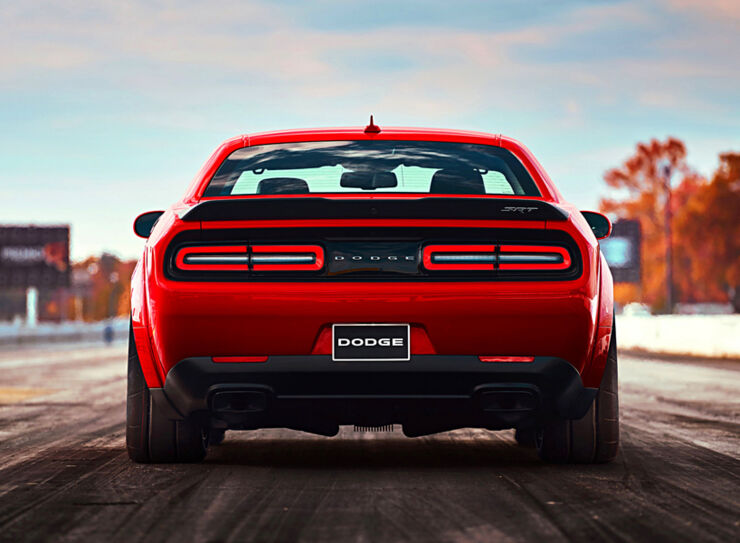 The 2018 Dodge Demon Unleashed
The new 2018 Dodge Challenger SRT® Demon is the most-powerful muscle car ever with 840 horsepower and 770 pounds-feet of torque from its supercharged 6.2-liter HEMI® Demon V-8 engine.