Samsung's Bendable Smartphones Are 'Right Around The Corner,' Could Be Coming As Soon As Next Year
Why would you even want a bendy smartphone? Well, for one thing none of your friends have one yet and you want to be the first, and more importantly because Apple haven't any plans to launch one soon. Apart form that the reasons become a bit unclear. Think about it, why would you want your phone device to bend on purpose?
So over to the professionals to explain why you soon won't be able to live without one.
After showing off the technology for flexible displays a few years back it looks like Samsung may now be very close to actually releasing a bendable smartphone for consumers.
How do we know this you ask? Well, Gregory Lee, CEO and president of Samsung Electronics North America, said recently at Rutberg's Future:Mobile conference in California that "I think it's relatively right around the corner," when talking about foldable phones according to Recode, continuing "It just has been very difficult to manufacture at a reasonable cost."
The comments come off the back of a report by Bloomberg that said Saumsung were looking to release two new smartphone models with bendable screens, "including a version that folds in half like a cosmetic compact." That version will feature a 5-inch screen that unfolds into an 8 inch tablet-like display.
It's an idea that would tie in with the bendable phones Samsung featured in a concept video (above) released in 2014.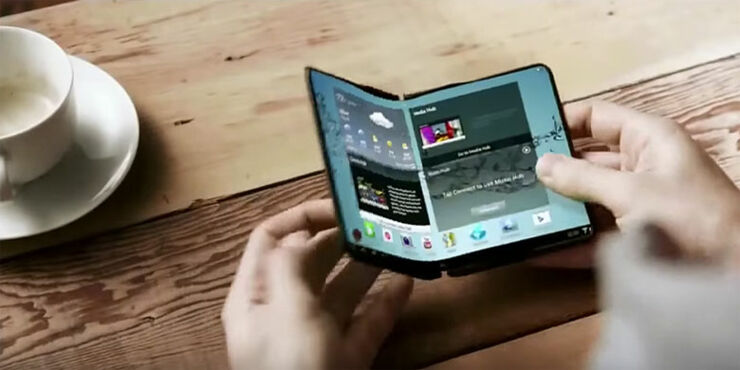 The Bloomberg article says the products, which use organic light-emitting diodes (OLEDs) and are codenamed "Project Valley," could be launched in 2017 to coincide with the Mobile World Congress in Barcelona which takes place around February.
Lee has said that Samsung has been working with bendable display prototypes for around 10 years, so it's quite plausible that 2017 could be the year of folding phones.
You can see more on Samsung's flexible display from their 2013 keynote at CES, below.