The 1500-horsepower Vanda Dendrobium Will Be Singapore's First Electric 200mph Hypercar
Singapore company Vanda Electric are building the country's first electric hypercar, called the Vanda Dendrobium after an orchid native to the country. The ambitious vehicle will make 1,500 horsepower and 4,000 Nm of torque. It will also achieve 0-60 mph in an impressive 2.6 seconds, giving it all it needs to join the ranks of one of the world's best supercars. And it will do all this while producing zero emissions, because it's all-electric.
The company have received $10 million in capital and have partnered with the Williams Advanced Engineering team to help them develop the Vanda Dendrobium. Their first prototype was finished in time and available to display at the 2017 Geneva Motor Show back in March 2017 and if all goes well with their production plan Vanda will be on track to bring the hyper-electric Vanda Dendrobium into the real world sometime in 2020.
It will have a battery pack ranging from 90-100 kWh in size, a driving range of around 249 miles and utilizing its 1,500 horsepower a top speed of about 250 mph, but it's unlikely that it will achieve both at the same time.
The Design Behind The Vanda Dendrobium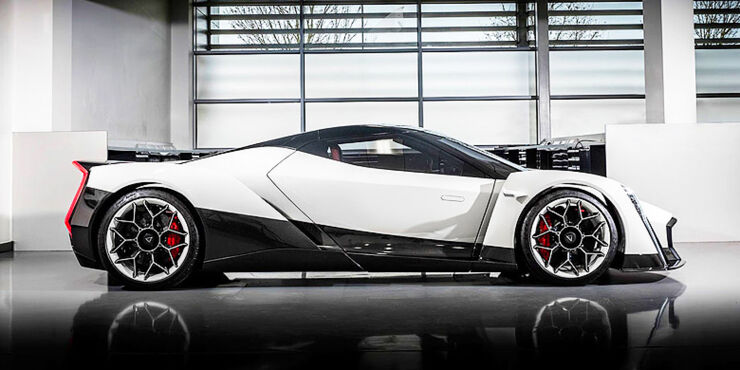 In designing the state of the art carbon/aluminium body for the Dendrobium, Vanda Electric have enlisted some help from London-based EPTA Design, giving it a very low front grill plus an open rear with moving parts that will aide the aerodynamics of the car. The Vanda Dendrobium has even been spotted on the move for the first time.
No other specs or pricing have been released but production is going to be super limited to just 10 units.
"Dendrobium deliberately challenges the visual aesthetics and draws intrigue, wonder and awe from its beholders." say the company. "The delicate marriage of lines with curves casts dramatic light and shadows, accentuating the exquisite surfaces of aluminium, carbon fibre and glass. Embodied within its elegant frame is the great care taken to put together the technology that runs it. Dendrobium is testament to the pursuit for concept, design and assembly of the highest order."
Vanda Dendrobium Preliminary specifications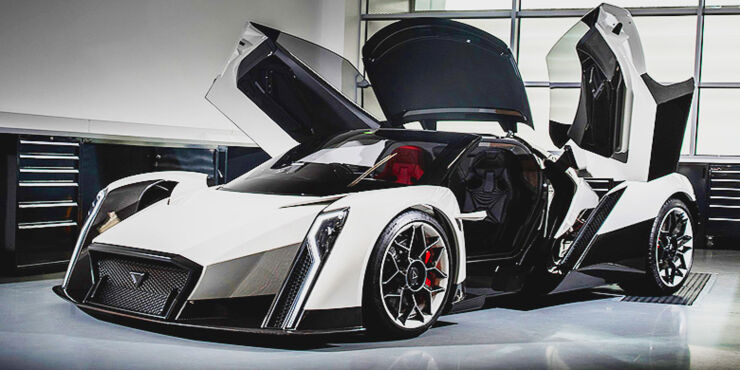 Total Length: 5540mm
Total Width: 2270mm
Total Height: 1100mm
Curb Weight: 1750kg
Wheelbase: 3530mm
Torque: 4000Nm
Power Output: 1500HP
Acceleration: 0-100km/h in 2.6s
Top speed: 400km/h
Range: 400km
Battery Capacity: 90-100kWh
Powered by 4 electric motors
Incorporates All Wheel Torque Vectoring system with stability function
Adjustable height for road and track operation
Two Seater, twin door
Carbon fiber and aluminum body and chassis
Liquid cooled batteries and motor
The 200mph Hypercar On The Road In Monaco
Photos Of The 1500-horsepower Vanda Dendrobium