Formula E Roborace - The First Driverless Electric Race Car Does A Full-Speed Race Lap At 124mph
Roborace have gotten a step closer to their goal of a self driving car racing championship with their driverless Formula E Roborace electric race car. The company are working their way towards creating an autonomous ePrix motorsport and recently released a video showing a self driving car completing a full-speed lap of their Formula-E track in Berlin, Germany. The Formula E Roborace with its NVIDIA-powered brain should be able to achieve a top speed of around 199 miles per hour once development is finished.
The Formula E Roborace championship was first announced back in 2015 and since then has been working towards creating the necessary autonomous vehicles. While it hasn't yet got the point of having its first proper race event, the video above marks an important milestone and shows that progress is being made. In May 2017 in Paris Robocar made history when it completed a lap of the Formula E Paris ePrix all on its own
The electric self driving car in the video above is called DevBot and was tested at various speeds as it completed the laps. The highest speed it achieved was 124mph (the highest Formula-E speed achieved has been 140mph) and that's with no human driver in the vehicle. Previous demos have seen crashes on the same track at similar speeds, so a lot has been achieved since then.
Roborace Start Race Testing With Their DevBot Car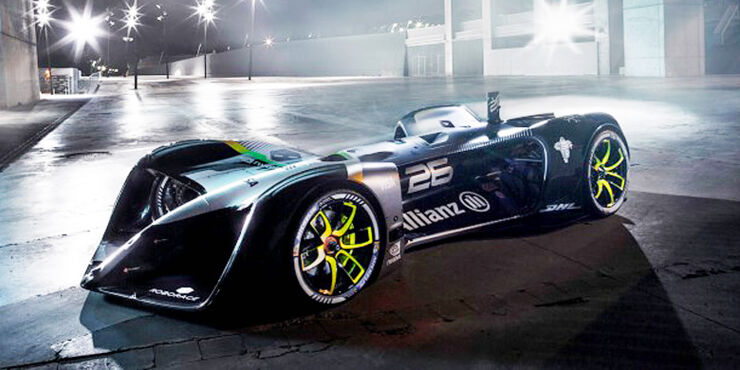 © Roborace / Daniel Simon
DevBot, which can be driven by a human or computer, is their development car, which acts as a testing ground for the software and hardware that will then be used on their grade A self driving Formula E Roborace car. Robocar "the world's first driverless electric racing car" was designed by Hollywood concept designer Daniel Simon who's worked on Tron:Legacy, Oblivion and Captain America.
In Barcelona at the Mobile World congress in February earlier this year, chief design officer Daniel Simon said about the project, "Roborace opens a new dimension where motorsport as we know it meets the unstoppable rise of artificial intelligence. Whilst pushing the boundaries of engineering, we styled every single part of the Robocar. We take special pride in revealing a functional machine that stays true to the initial concept shared, a rarity in automotive design and a testament of our determination. It's a great feeling to set this free."
Simon concluded by saying to the audience "This needs to be the superhero of self-driving cars."
What's Inside The Formula E Roborace Electric Car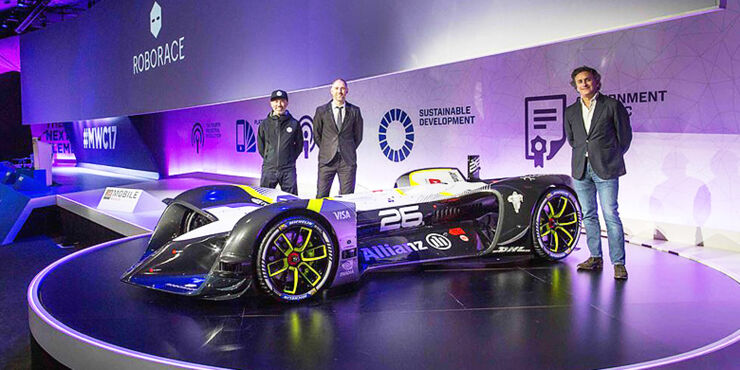 Roborace reveal first driverless electric race car in Barcelona / © Roborace / Daniel Simon
Robocar weighs 1000kg and measures 4.8m long and 2m wide. It has 4 motors of 300kW each, a 540kW battery and is capable of speeds over 200mph, according to a Roborace press release. It states, "The car uses a number of technologies to 'drive' itself including 5 lidars, 2 radars, 18 ultrasonic sensors, 2 optical speed sensors, 6 AI cameras, GNSS positioning and is powered by Nvidia's Drive PX2 brain, capable of up to 24 trillion A.I. operations per second to be programmed by teams' software engineers using complex algorithms."
The Roborace website commented "Roborace will continue to use DevBots for demonstrations and testing, introducing the Robocar into public displays during the remainder of 2017 with Formula E Roborace cars taking to the track together later this year."
Formula E Roborace Makes History At Paris ePrix
This is the moment when Roborace's autonomous racing car made history and ran for the first time in public ahead of the Qatar Airways Paris ePrix. The Robocar emerged on track shortly after the end of first FE practice, carrying out one lap at very slow speed. It was their first step with the Formula E Roborace electric race car towards a self driving car racing championship.
Learn more about Roborace at their website here. And check out some pictures of the Robocar below.
Photos Of The Daniel Simon Designed Robocar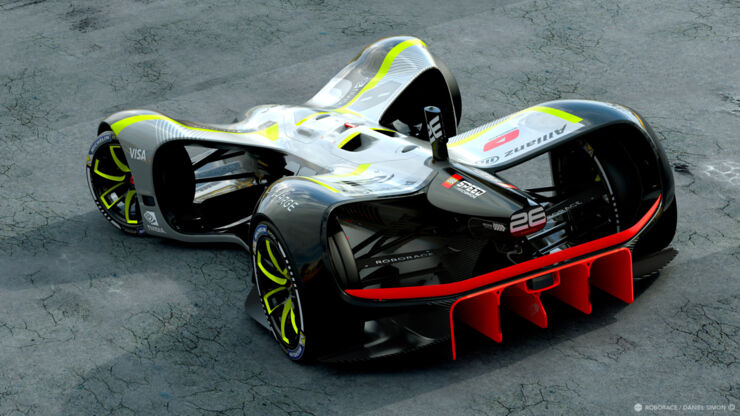 © Roborace / Daniel Simon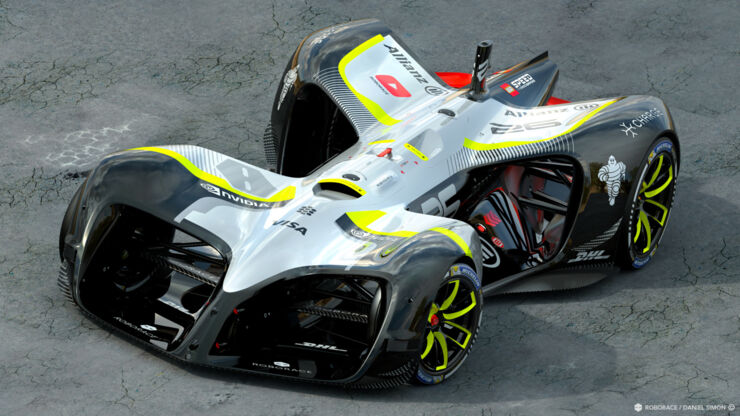 © Roborace / Daniel Simon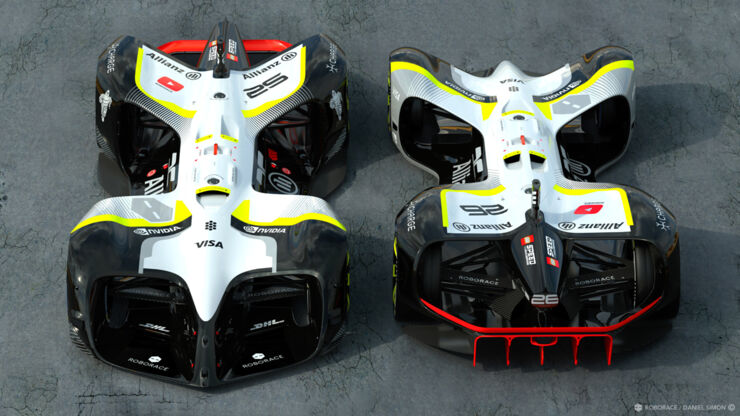 © Roborace / Daniel Simon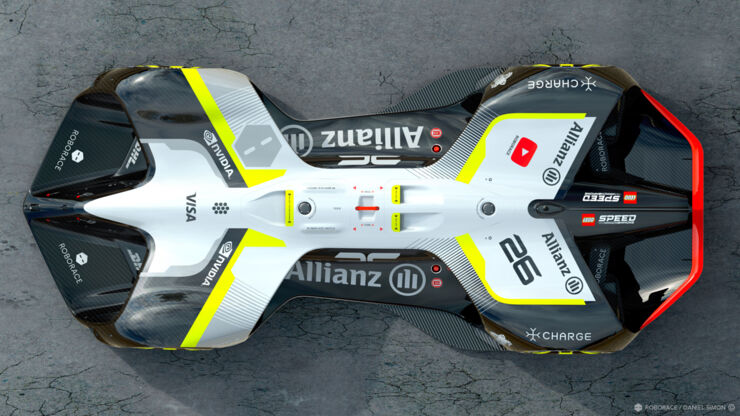 © Roborace / Daniel Simon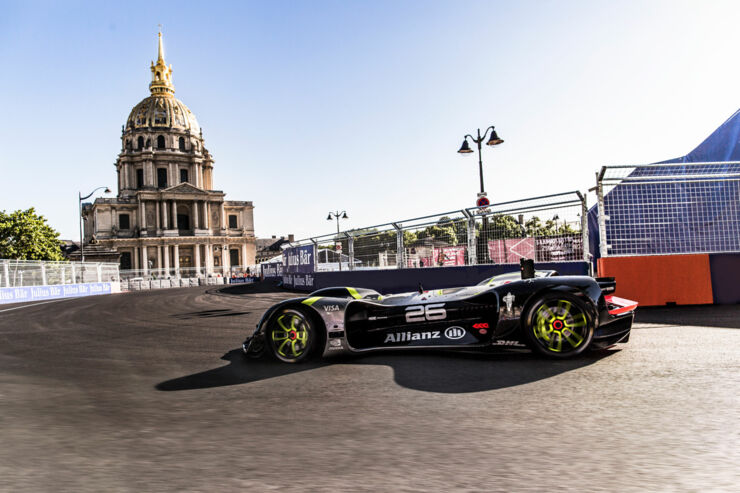 Image courtesy of Roborace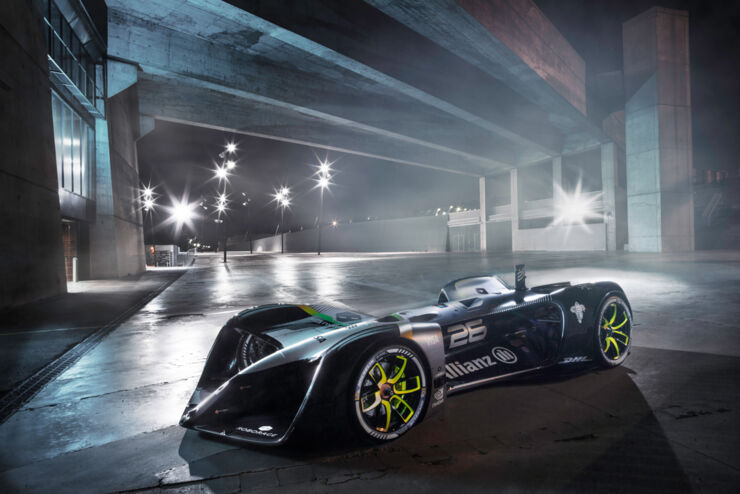 Image courtesy of Roborace