Snapcash Lets You Send Money To Friends Using Snapchat—What Could Possibly Go Wrong?
If you're the parent of a 13-year-old, Snapchat have just invented a whole new way for your kid to spend your hard-earned money. Snapchat has just introduced Snapcash which lets users exchange money at the click of a button. Users just need to add a Visa or Mastercard debit card (preferably not your dad's) to their account.
To send money they just type the amount in a Snapchat chat box with a dollar sign in front to whoever they want to send it to, Snapchat will recognise that it's a cash exchange and present them with a spinning green button to press—and it'll head to the chosen account.
Obviously the friend will need to sign up to the feature as well to receive it.
Snapchat have managed to add this feature by teaming up with Square Cash, a p2p (peer-to-peer) payment company that lets users exchange money via email, SMS, or through an app using the contacts in their phone.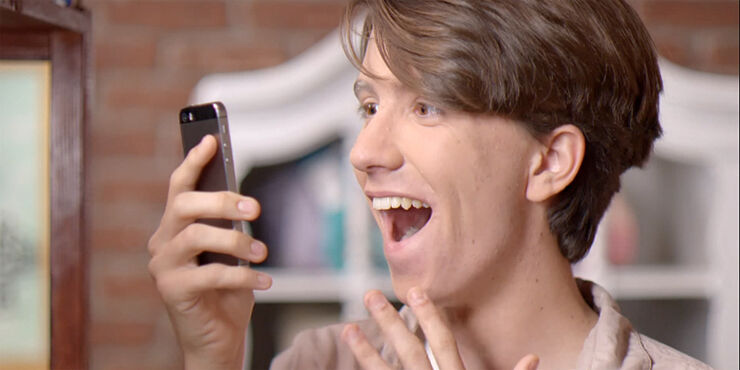 There's already been a discrepancy noted about how millennials and the over 30s exchange money, as Quartz found out when they discovered what they termed the "Venmo Line" in a discussion about Bluetooth payment app Venmo. Basically a lot of millennials who work at Quartz use Venmo to split checks or bills with their roommates—and the over 30s were dumbfounded as to why they would use this method (it wasn't just ease but a social networking thing too).
Snapchat no doubt want to tap into this growing demand for p2p payment methods among the young. And when those young people get old, they'll be wanting to use the same payment methods that they're used to.
Maybe they'll indoctrinate their parents into using it too. So Snapchat now have Snapcash.
Here's the official blurb from the company:
We're huge fans of the folks at Square and have been big admirers of Square Cash since it launched – just type a dollar amount into the subject line of an email and send cash to friends. Genius!

We loved it so much that we wanted to create something with them that felt Snapchat-y. So we built a Snapcash prototype and shared it with the team at Square. Luckily for us, they were just as excited as we were and wanted to build it together.

The product you're seeing today is fast, fun, and incredibly simple. After you enter your debit card, it's securely stored by Square, who will swiftly process your payment and send cash directly to your friend's bank account. Just swipe into chat, type the dollar sign, an amount (e.g. $11.25), and hit the green button.

We set out to make payments faster and more fun, but we also know that security is essential when you're dealing with money. Square has a ton of experience in this area and our teams have been hard at work to make Snapcash a great experience for everyone. For now, Snapcash is available to Snapchatters in the United States who have a debit card and are 18 or older.
Is this the beginning of the end--or the end of the beginning?