Take A First Look at Chris Pratt and Bryce Dallas Howard in "Jurassic World"
Taking place 22 years after the first film, but not hitting theaters for another year, this movie has been shrouded in mystery and set-backs, but The A.V. Club gave fans a sneak peek at the upcoming film "Jurassic World."
The new flick's plot is still a mystery at this time, but we do know that it stars Chris Pratt, Bryce Dallas Howard, Judy Greer and Jake Johnson.
The newly released stills reveals Pratt's character Owen hunked out on a motorcycle in the tropical climates. In a second image, Owen chats with Beth (Dallas) and in a third image, we get a look at frightened tikes.
Jurassic World is an upcoming American science fiction adventure film and the fourth in the Jurassic Park film series. Progress on a fourth film has endured more than a decade of "development hell" since the release of Jurassic Park III in 2001.
The film was initially given a release date of June 13, 2014, but production was temporarily halted due to a disagreement between writers and Universal Studios regarding the film's script and direction.
Nonetheless, Jurassic World re-entered development and is now scheduled for theatrical release on June 12, 2015.
Colin Trevorrow is directing the film, with Patrick Crowley and Frank Marshall producing. Derek Connolly and Trevorrow teamed up to write the script.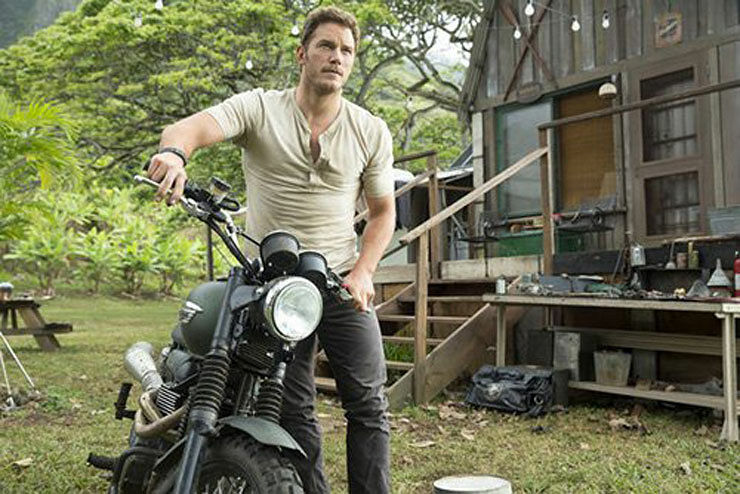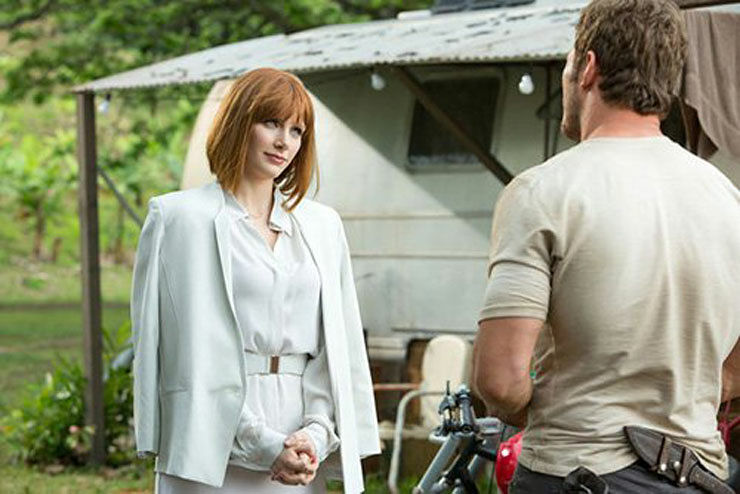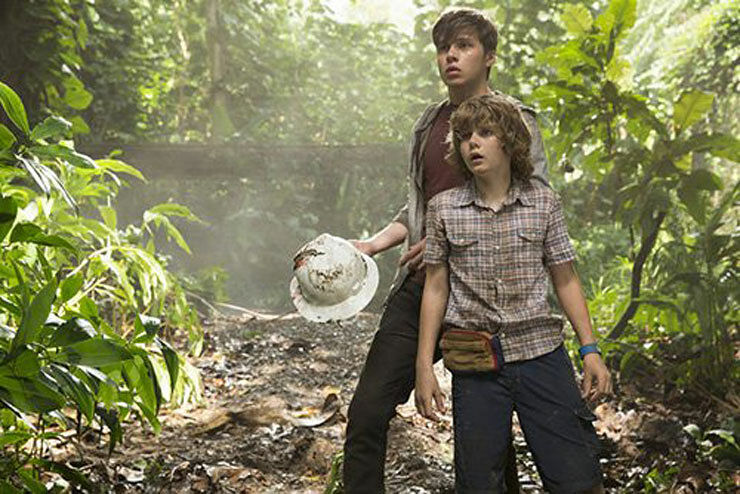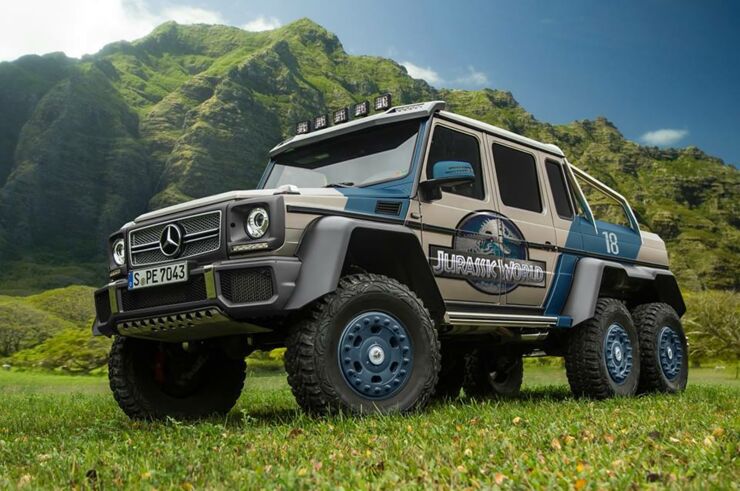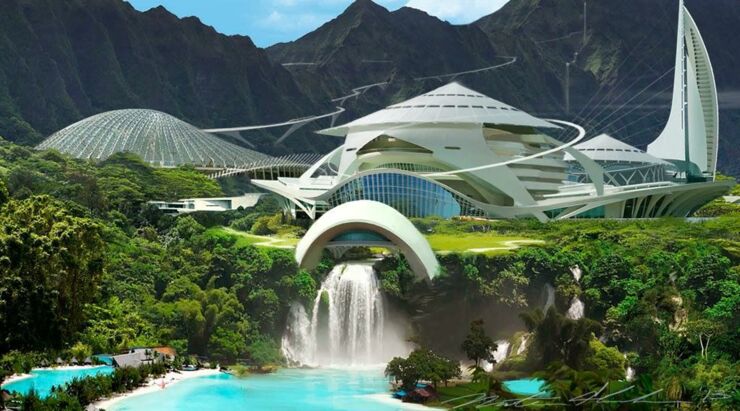 Thanks to our friends over at www.gossipcenter.com for contributing to this article.