Tesla Motors Unveils New Super-Fast S P85D Electric Car Which Can Park Itself
Tesla Motors has been teasing it for sometime and on October 9 in Los Angeles the company unveilied its new top of the range electric car, the Tesla Model S P85D. Tesla Motors design and manufacture electric cars and their CEO is Paypal founder, futurist, spaceship builder and sci-fi mogul writ-real Elon Musk.
If you've no idea who he is, Iron Man director Jon Favreau says he based elements of rich industrialist Tony Stark on Musk (even filming some scenes from Iron Man 2 at Musk's spacecraft company California headquarters).
The new Tesla car—which Musk describes as "like having your own personal roller coaster you can use at any time"—is a dual electric motor, all-wheel drive car which can accelerate from 0-60mph in 3.2 seconds. Putting it up there with the supercars and making it one of the fastest accelerating cars in the world.
Gadget site SlashGear got a demonstration of the car's acceleration, which they filmed (above), and also got to experience the car's autopilot feature.
This self-driving feature is aimed at making the car safer—so, as demonstrated in the SlashGear video, the car can read the speed limit from a road sign and slowdown the car accordingly.
It can also move lanes and come to a halt when it sees a car in front.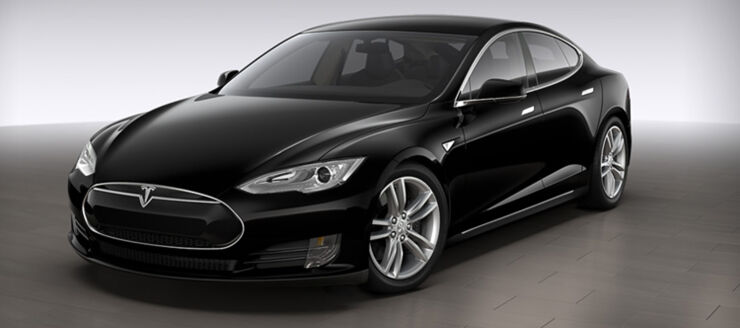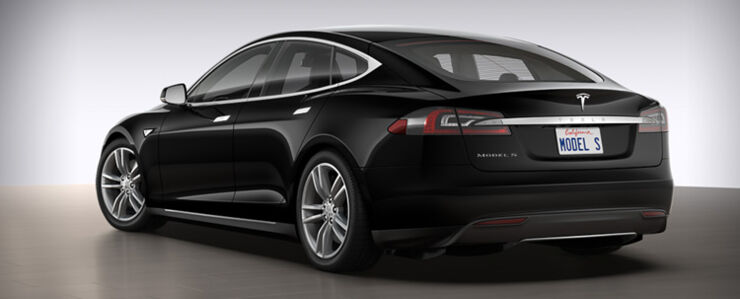 Perhaps the coolest feature of the autopilot though is the autonomy when it comes to parking and summoning your car. Meaning, you can get out of the car in your driveway and it'll park itself in your garage. And, you can summon it over short distances or hook it up to your calendar and the car will meet you at a predetermined spot, ready and waiting with the aircon on playing your favorite radio station.
This can only be done on private property though to avoid liability issues. Although it can't be summoned over long distances, it still reminded some people of a certain talking TV car from the 1980s.
It's like going back in time, watching Knight Rider and being able to buy my own K.I.T.T. is my hero.
The autopilot feature has a definite sci-fi appeal to it, even if fully driverless cars are some way off (5 to 6 years according to Musk), but he does say the autopilot feature for this new model is "pushing the limits of what is allowed by regulations."
You can listen to Musk's full presentation from the unveiling, below.