Tony Hawk and Aaron 'Jaws' Homoki Attempt To Pull Weightless Skate Tricks In Zero Gravity
If you thought skateboarding on terra firma was tough, just wait until you have witnessed two of the world's best skaters—Tony Hawk and Aaron "Jaws" Homoki—attempt to do it in zero gravity.
As Hawk states in the video, as skaters, him and Homoki have been battling gravity their whole lives. So how will they fare when they hop into a modified Boeing 727 to experience weightlessness courtesy of Zero G Corporation's parabolic flights? It should be no problems for these guys, right?
Well, it turns out that skating aboard the company's G-Force One aircraft is actually pretty tough.
Aimlessly spinning around in the air is easy, but when the tricks are a little more involved it turns out, not surprisingly, that gravity is integral to skateboarding.
In fact, you could say that the battle against gravity that Hawk mentions at the start of the video is exactly what makes watching accomplished skaters so impressive. Take it away and you have a couple of guys holding pieces of wood clowning around in zero g.
Still, it looks like a whole load of fun. "So much for the dream list of tricks." says Hawk. "You have so many ideas and then once you're weightless you forget what to do—except to just enjoy it."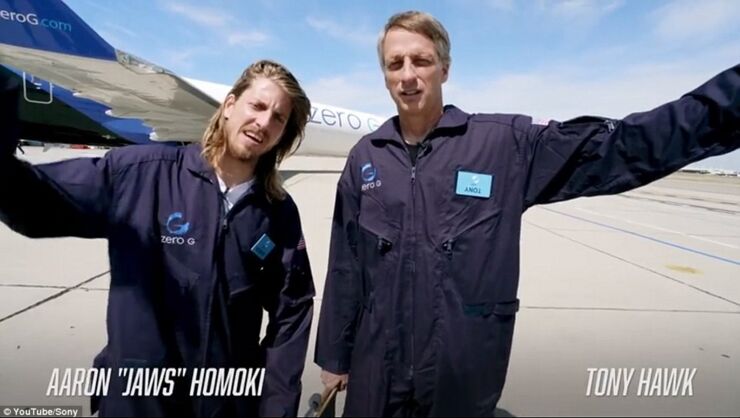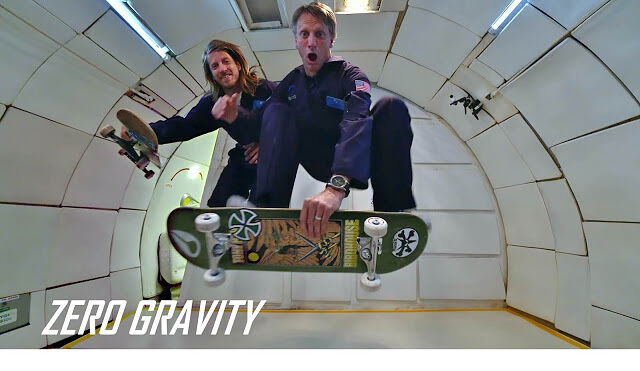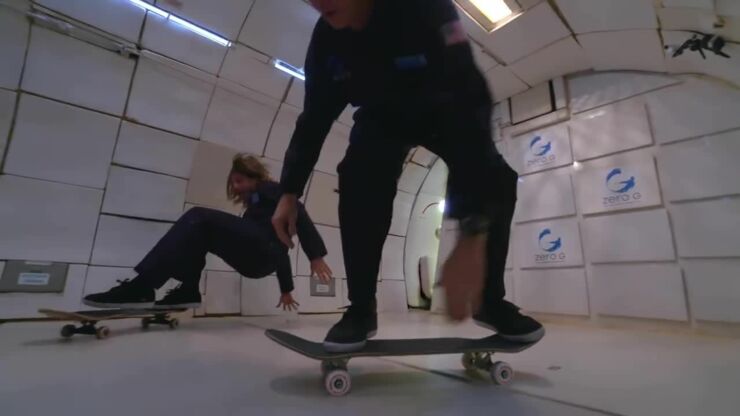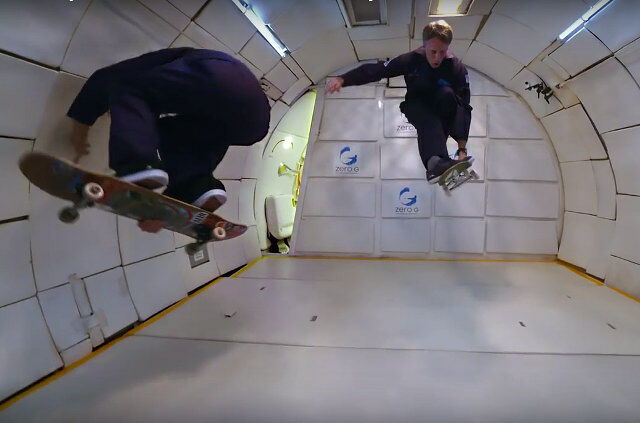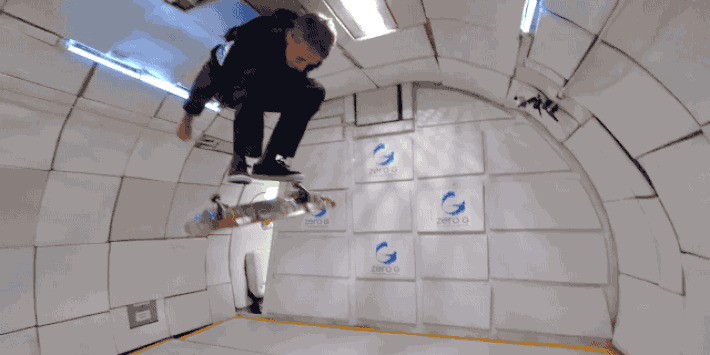 Check out a behind the scenes video from their zero gravity session below.