Vertigo-Inducer Of The Day: 'Skyscraper', The World's Tallest Roller Coaster Looks Totally Insane
The world's tallest roller coaster looks like it'll be terrifying. The ride, called Skyscraper, will tower 568ft above International Drive in Orlando, Florida—the city's tourist strip which it will call its home.
And to show you how crazy the loops and dives will be a video has been released simulating the track layout and the riders' POV experience. Be warned, if you suffer from vertigo or you're over 16 years old you might experience a small shudder of terror.
It's being built by US Thrill Rides and will reside at the Skyplex complex, construction of which should begin next year. US Thrill Rides are calling the design a Polercoaster, meaning it features a tower that the ride winds around as it climbs upwards to give you fleeting views and fast thrills.
It also works as an observation tower which people can access by riding up glass elevators.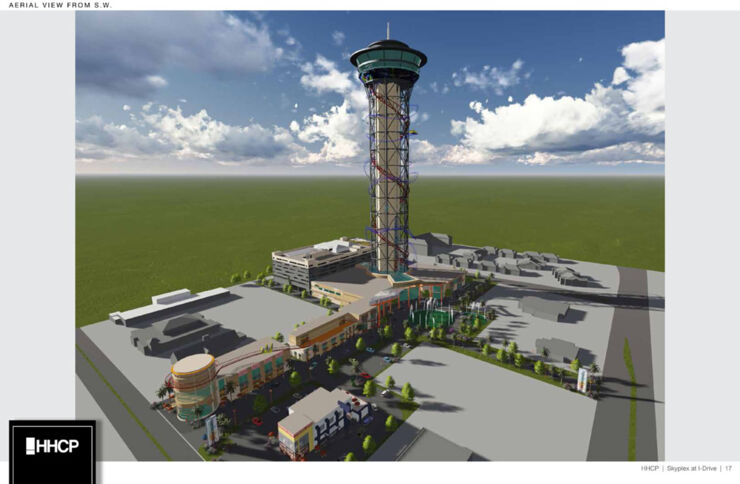 US Thrills Rides founder Bill Kitchen told the Orlando Sentinel, "The unique design of the coaster means more incredible, heart-pounding inside and outside loops, dives, spirals and inversions in a vertical area than riders have ever before experienced."
And the company's president Michael Kitchen was equally enthusiastic about the ride's pant-staining potential. "Skyscraper will not only take riders higher than ever before, but also introduce one thrill right after the next—there's no 'down time' on this four-minute coaster experience.
It is an absolute cutting-edge engineering marvel that will deliver pure adrenaline unlike any roller coaster in the world today."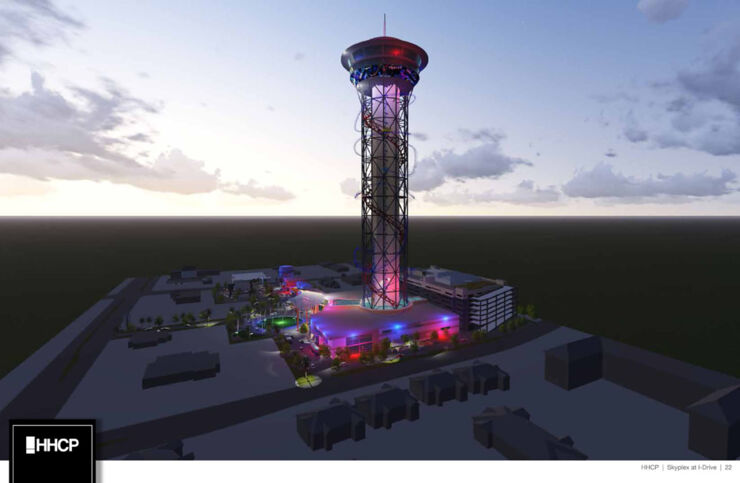 The trains of the ride will have two rows seating four passengers in each and the track will be around 5,200ft long and will feature inversions and vertical drops, along with offering views of I-Drive and its sights.
It's due to open 2017 and when it does it will beat the current holder of world's tallest roller coaster—Kingda Ka at Six Flags Great Adventure in Jackson, New Jersey which sits at 456ft—by over 100ft.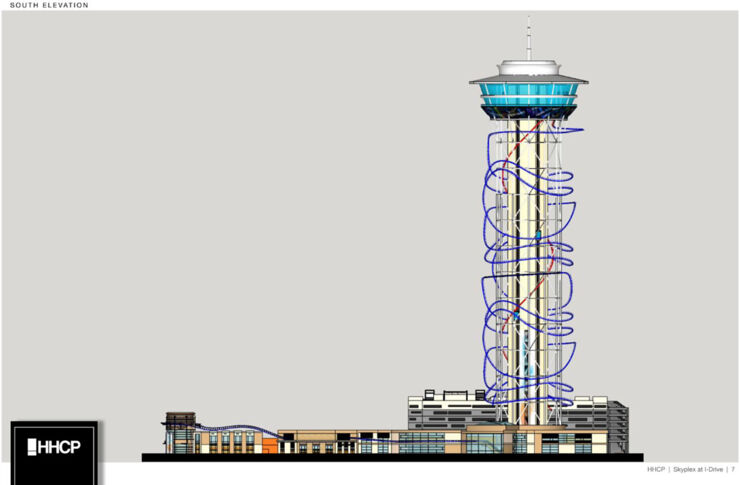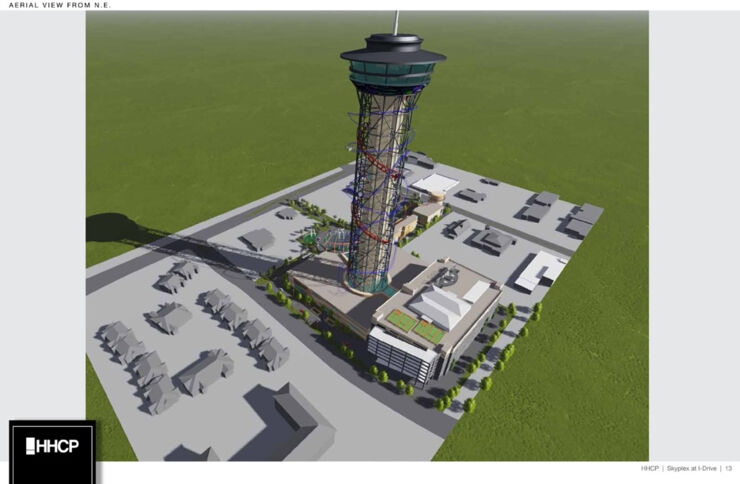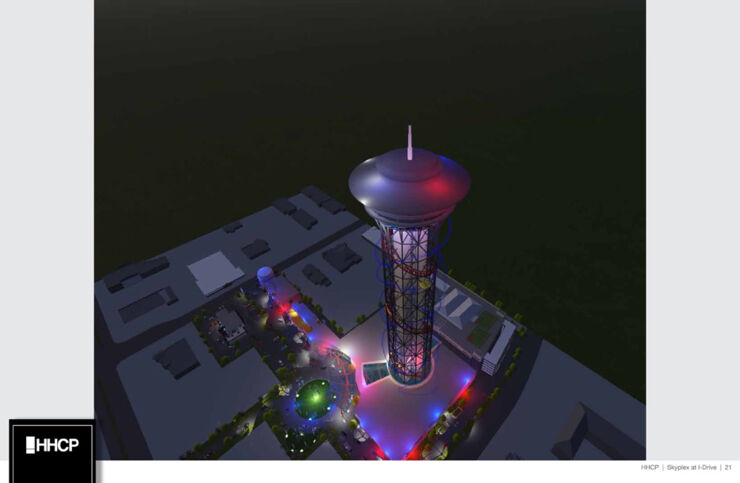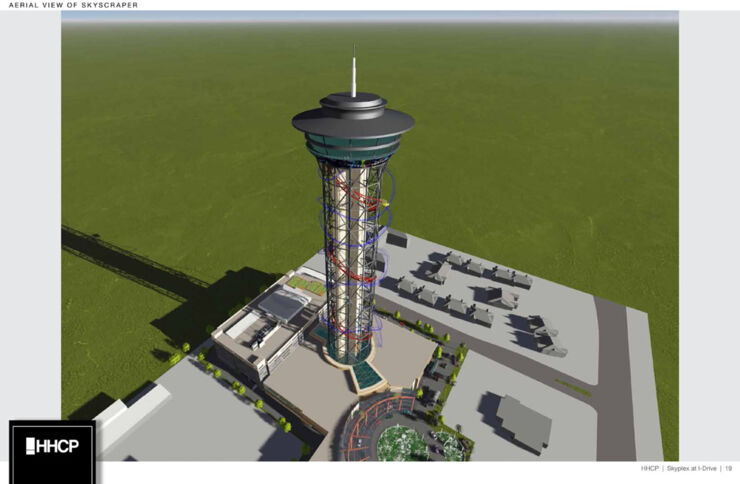 via Orlando Sentinel