The Future Looks Amazing As 'PBS Off Book' Explores the New Rules of Robot/Human Society
Robots being integrated into human society on a day-to-day level is often the musings of science-fiction, but as robotics and AI become ever more advanced, we have to consider the ethical implications that arise from having robots as part of our communities and interacting with us.
This PBS Off Book episode is an insightful and thought-provoking look at how we should treat them, who would be responsible for their actions and other moral conundrums.
As technology speeds forward, humans are beginning to imagine the day when robots will fill the roles promised to us in science fiction.
But what should we be thinking about TODAY, as robots like military and delivery drones become a real part of our society?
How should robots be programmed to interact with us? How should we treat robots? And who is responsible for a robot's actions?
As we look at the unexpected impact of new technologies, we are obligated as a society to consider the moral and ethical implications of robotics.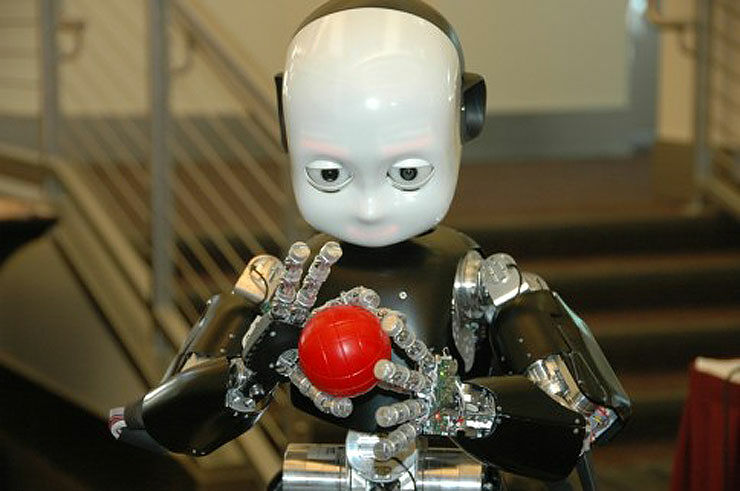 No matter how we get there, it is certain that artificial intelligence will have tremendous impact on our society and economy, and lead us down a path towards evolving our own definitions of humanity.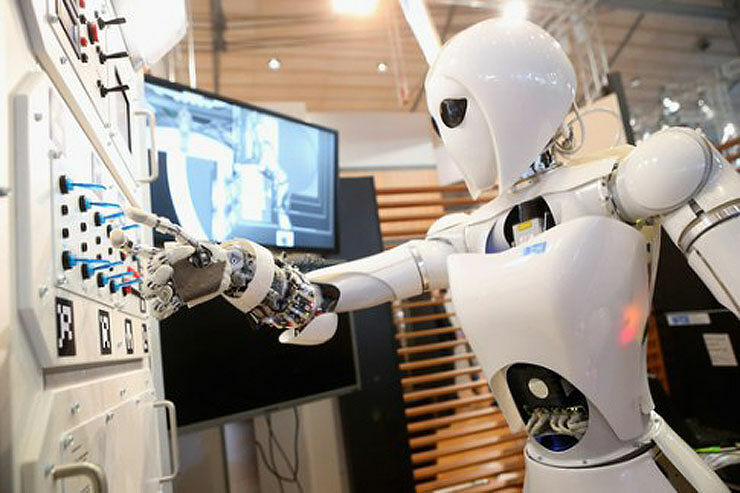 AILA, or Artificial Intelligence Lightweight Android, presses switches on a panel it recognizes during a demonstration at the German Research Center for Artificial Intelligence GmbH (Deutsches Forschungszentrum fuer Kuenstliche Intelligenz GmbH) stand at the 2013 CeBIT technology trade fair on March 5, 2013 in Hanover, Germany.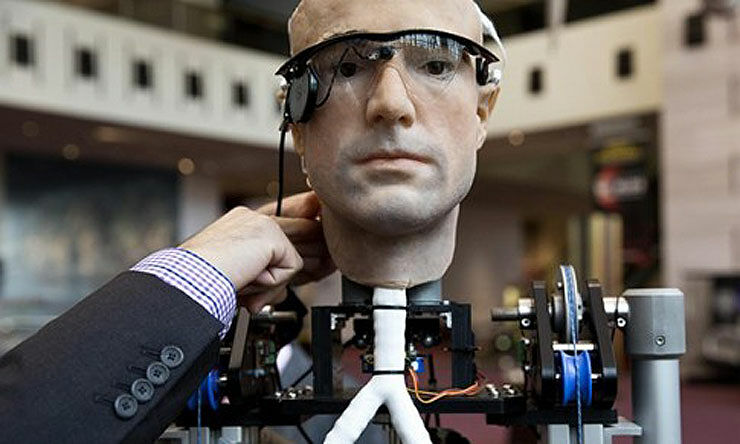 An engineer adjusts the robot "The Incredible Bionic Man", at the Smithsonian National Air and Space Museum in Washington, the world's first-ever functioning bionic man made of prosthetic parts and artificial organ.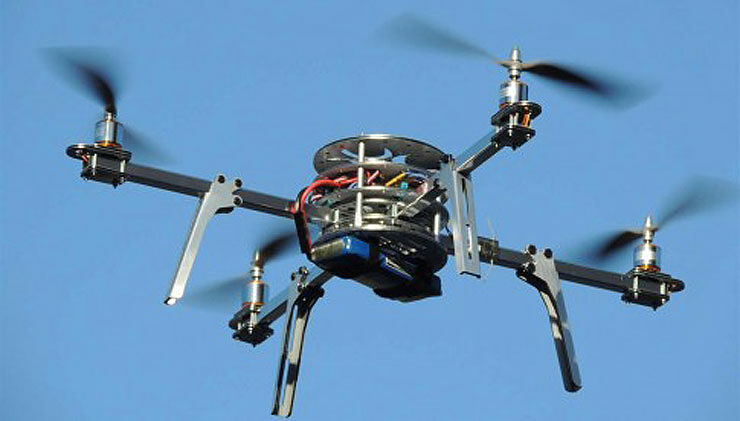 How should we treat robots? And who is responsible for a robot's actions?
--------------------------------------------------------------
Featuring:
Peter Asaro, PhD Assistant Professor, The New School - www.peterasaro.org
Wendell Wallach, Ethicist & Scholar, Yale University's Interdisciplinary Center for Bioethics - www.yale.edu/bioethics/bioethicsscholars.shtml
Kate Darling, Robot Ethics Researcher, MIT Media Lab - about.me/katedarling