Lost Bob Marley Live Tapes Discovered & Restored After Spending 40 Years In A Damp Basement
Lost Bob Marley live recordings from shows in London and Paris that took place between 1974 and 1978 have been restored after they were left unloved in a hotel basement for 40 years. According to The Guardian they numbered 13 reel-to-reel analogue master tapes and were found in an old hotel in Kensal Rise, London.
The musician and his band the Wailers stayed at the hotel in north west London when they were touring Europe back in the 70s, recording their shows on a mobile 24-track studio vehicle on loan from The Rolling Stones. They feature Bob Marley live singing his classic songs "No Woman No Cry," "Jammin," "Exodus" and "I Shot the Sheriff." The concerts took place in a variety of venues including the Lyceum in London and the Pavilion de Paris. "But these weren't just any tapes." CBC Radio reported "They were one-of-a-kind live recordings of Bob Marley from the 1970s, back when the reggae star was still relatively unknown."
The tapes have been referred to as "the lost masters" among the musician's fans and were slowly rotting, damaged badly by water in the hotel's damp basement. But 12 months of meticulous restoration work using cutting edge techniques have meant they've been salvaged. It's resulted in a beautiful sounding set of Bob Marley live songs being described as enough to "send shivers down one's spine."
The Bob Marley Live Tapes Almost Became Trash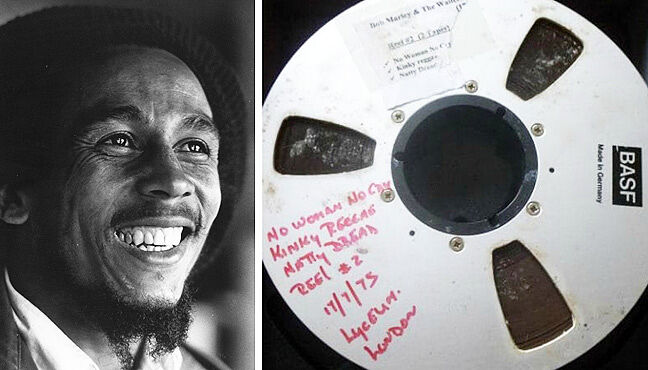 Lost Bob Marley Live Tapes img via CBC.ca.
At one point though they were nearly thrown in the garbage, but were saved by Marley fan Joe Gatt after a friend called him up and said he'd found what seemed like some old Bob Marley live tape recordings.
"He was doing a building refuse clearance that included some discarded two-inch tapes from the 1970s." Gatt told The Guardian. "I couldn't just stand by and let these objects, damaged or not, be destroyed so I asked him not to throw them away."
Gatt gave the tapes to his business partner and jazz singer Louis Hoover who was astonished at such a find. He describes them as having "plasticised gunk oozing from every inch" and he thought they were doomed. But they were handed to sound technician specialist Martin Nichol who said he spent hours and hours cleaning all the gunk off, going over them inch-by-inch. It wasn't cheap though, the restoration ended up costing over $30,000.
Kudos Joe Gatt, Louis Hoover + AV Preservation Specialist Martin Nichols WhiteHouse Recording Studio #LostMasters
"The end result has really surprised me, because they are now in a digital format and are very high quality." Nichols said. "It shows the original recordings were very professionally made. From the current find of 13 tapes, 10 were restored, two were blank and one was damaged beyond repair."
There's no word yet on whether the songs will be released for public consumption. Fingers crossed they will be though.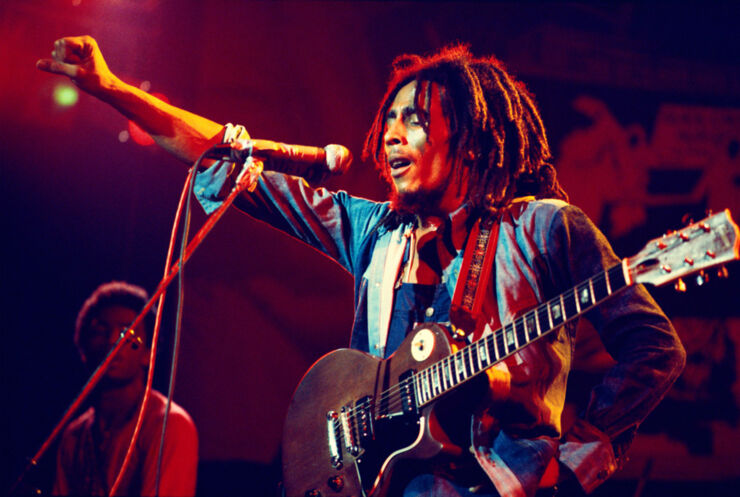 Bob Marley live via Twitter.