Bugatti Yacht is A Chiron Inspired $2.2 Million Super Yacht With A Jacuzzi And Champagne Bar
They're a brand known for their supercars and now they've taken the design of their Chiron and turned it into this luxurious Bugatti yacht, in a collaboration with yacht makers Palmer Johnson. It's official name is the Bugatti Niniette 66 and they range in length from 50ft up to 80ft, featuring the sweeping curving line that their Chiron supercar is famous for. And as expected with a Bugatti branded Super Yacht, it's covered in titanium and carbon fiber and accented by Bugatti's trademark blue. You will certainly get noticed when you are out on the water.
It's a beautiful looking craft but it does come with a price-tag that will probably leave you feeling a little seasick.
The $2.2 million Bugatti yacht can cruise along at 44 knots with the boat's Man V8 engines, which is about 50mph—so it's pretty fast for a luxury Chiron-inspired craft without wheels. It will also have a shallow draft of 0.83 metres so you can cruise around the Caribbean waters. It will have a command centre with "interactive infotainment system for vessel navigation, monitoring, control and entertainment."
Don't expect to get more than two people living on it comfortably though. But the two of you can have a great time, obviously. Especially as this super yacht is decked out with lots of ultra-luxury accessories.
What The Bugatti Super Yacht Comes With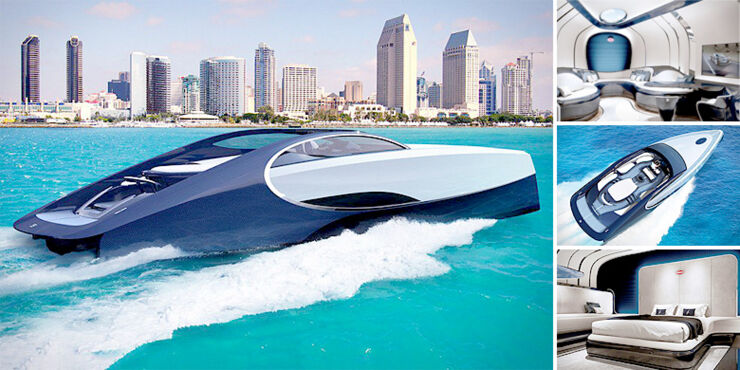 Because on the Bugatti yacht you will have an open deck with lots of space—room for 12 guests!—which will feature carbon fibre, finest leather and naturally blue morta oak wood. Then on the lower deck you will have a lounge area complete with jacuzzi, sun pad, champagne bar, and fire pit. There's a guest bathroom, galley kitchen, skylight, and large bed further inside too.
"The interior lounge pays subtle tribute to Bugatti's automotive heritage, whilst retaining a luxury that cocoons you in a mixture of precious metals." notes the Bugatti Niniette 66 website.
As the press release for the Bugatti yacht states, Bugatti once built boats and the name for their new superyacht comes from a boat they were commissioned to build in 1930 by Prince Carlo Maurizio Ruspoldi. The speed boat that was created was named by founder Ettore Bugatti as the Niniette, which happened to be the family pet name of his youngest daughter Lidia.
"The challenge was to create an experience and a persona as much as a yacht, from streamlined luxury,
sophisticated style and unprecedented quality. For owners of tomorrow, Niniette will lift your expectations of life even higher," explains Timur Mohamed, CEO of Palmer Johnson.
While Etienne Salomé, Design Director at Bugatti says, "The Niniette is a genuine member of the Bugatti family. Even from a large distance when entering a port, the Niniette will always be recognized as a true Bugatti."
And after all, that's what's it's all about, right?
A Look Around The Chiron Inspired Bugatti Yacht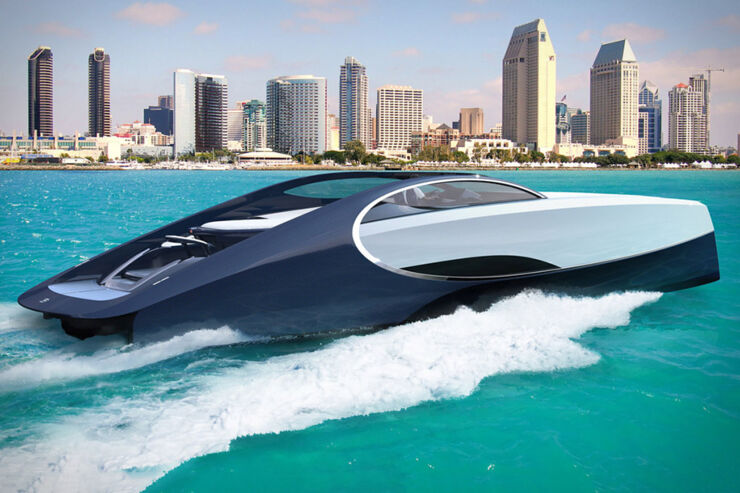 The $2.2 Million Bugatti Super Yacht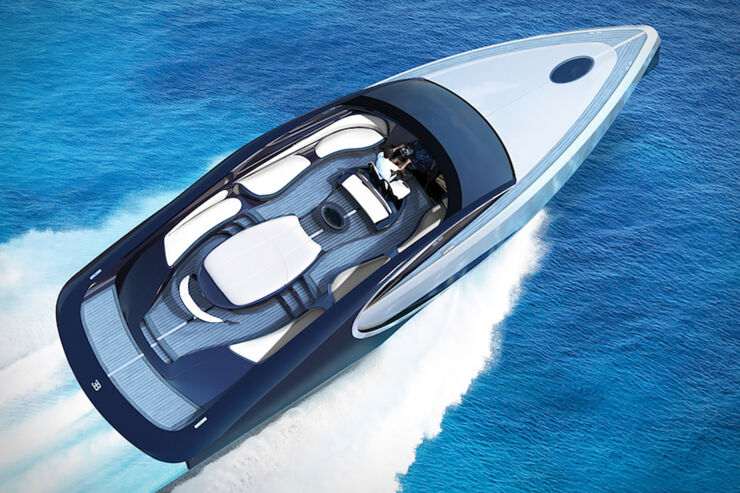 The $2.2 Million Bugatti Super Yacht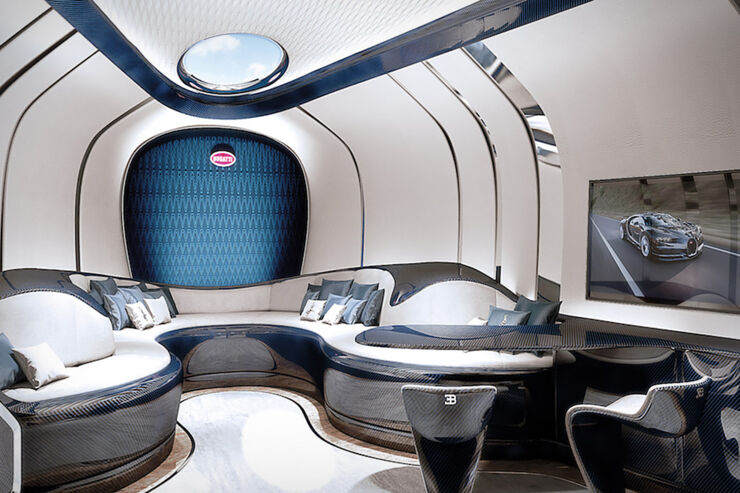 The $2.2 Million Bugatti Super Yacht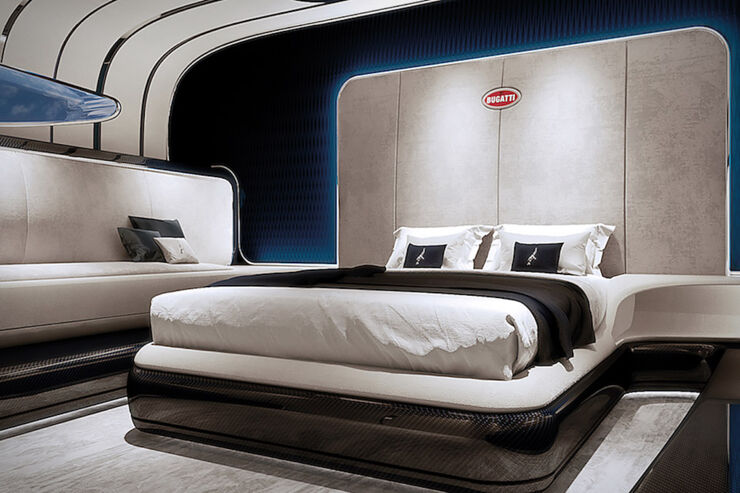 The $2.2 Million Bugatti Super Yacht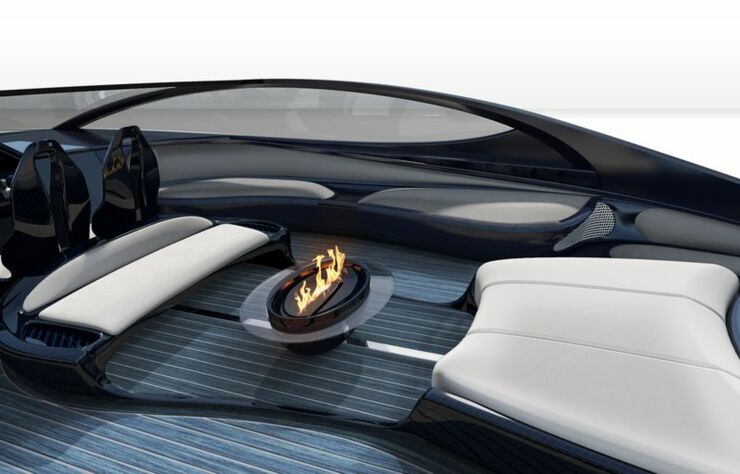 The $2.2 Million Bugatti Super Yacht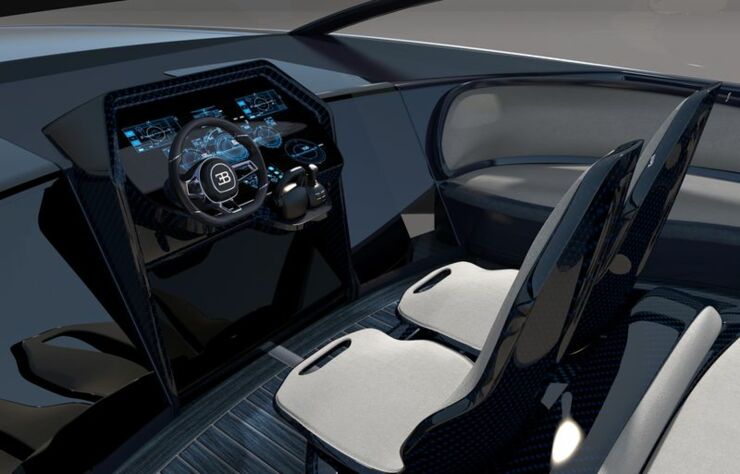 The $2.2 Million Bugatti Super Yacht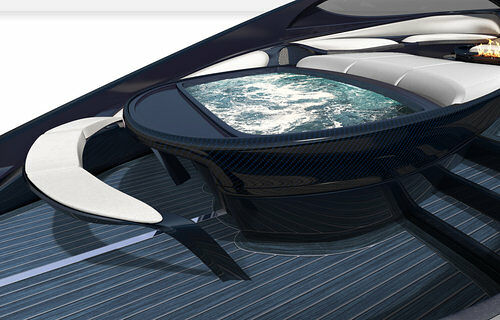 The $2.2 Million Bugatti Super Yacht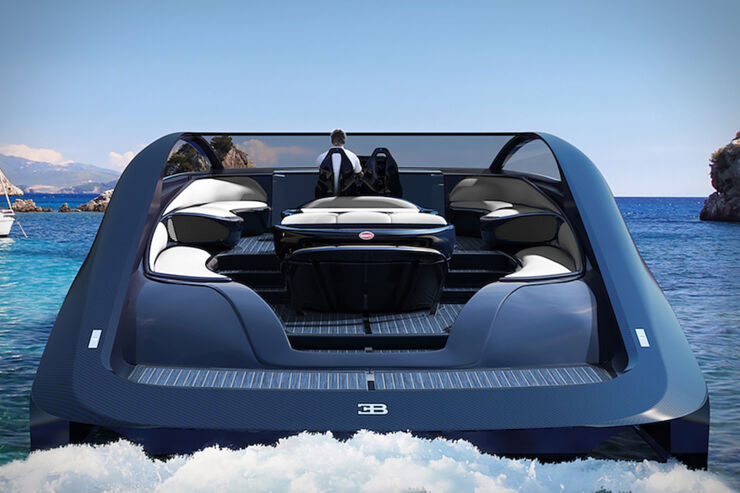 The $2.2 Million Bugatti Super Yacht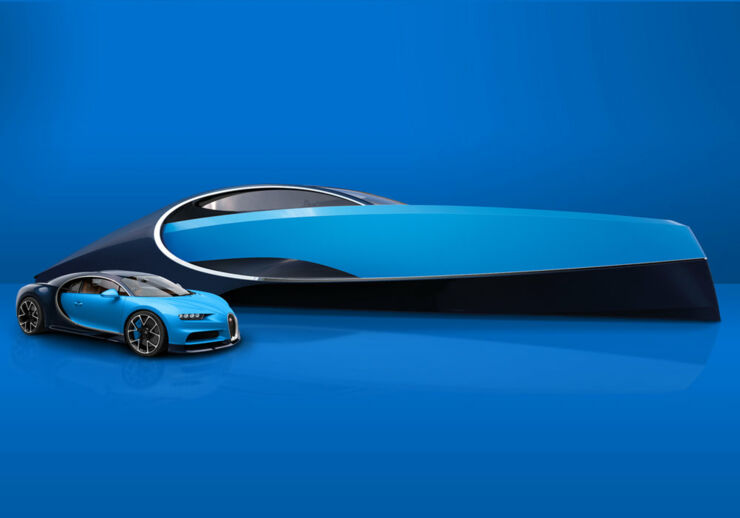 The $2.2 Million Bugatti Super Yacht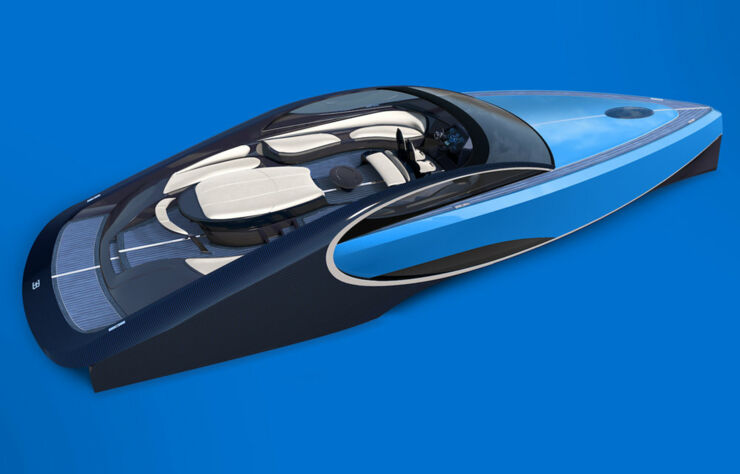 The $2.2 Million Bugatti Super Yacht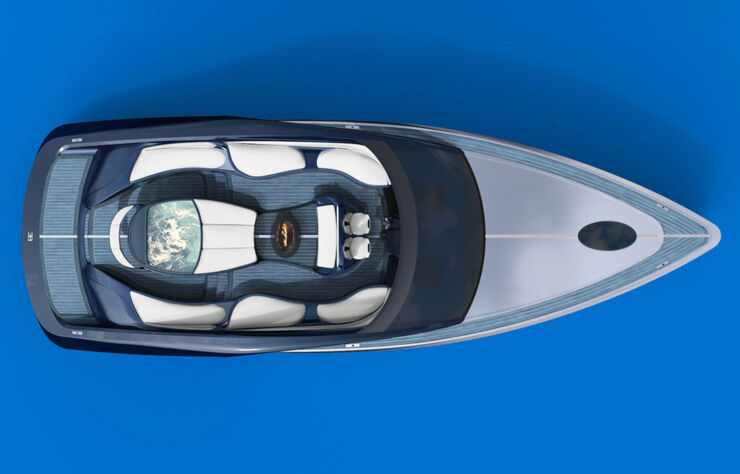 The $2.2 Million Bugatti Super Yacht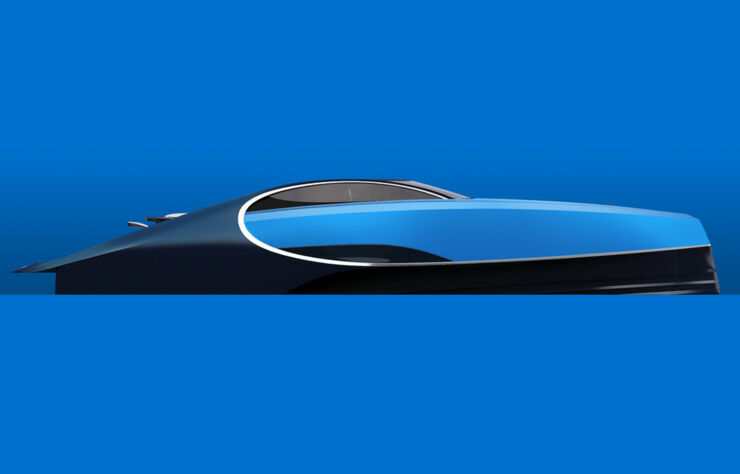 The $2.2 Million Bugatti Super Yacht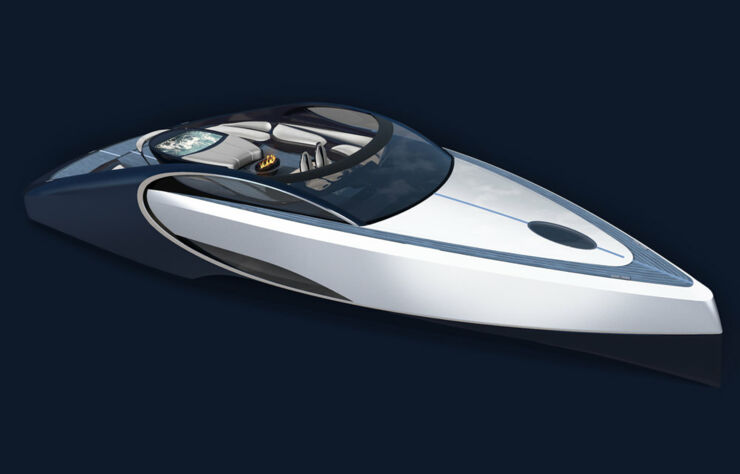 The $2.2 Million Bugatti Super Yacht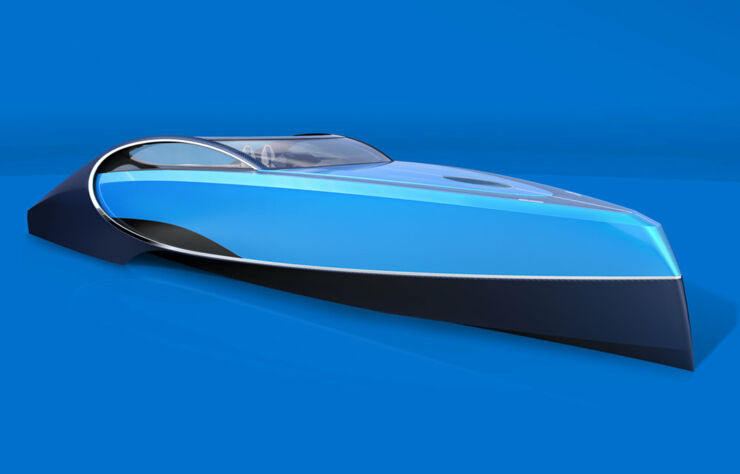 The $2.2 Million Bugatti Super Yacht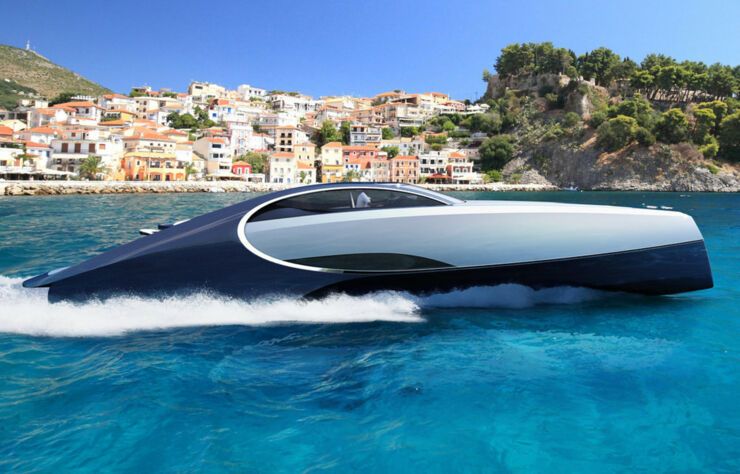 The $2.2 Million Bugatti Super Yacht