Dance Along Like Star-Lord To This Awesome 'Guardians Of The Galaxy' Remix
There's no denying it, Guardians was a great film in many ways, an epic Marvel Sci-fi, full of action, special effects, humor and what was totally unexpected, a great classic pop soundtrack that shouldn't have worked in a movie like this. But it did. It rocked.
Yep, it featured a lot of fantastic music, thanks to Quill's mom's Awesome Mix Vol.1 mixtape, and now thanks to remix masters Eclectic Method Guardians of the Galaxy has its own music video too.
What's clever about the video is that it uses the 60s and 70s pop songs from the mixtape and intersperses them with snippets of Rocket and Groot and Peter Serafinowicz calling the guardians a-holes.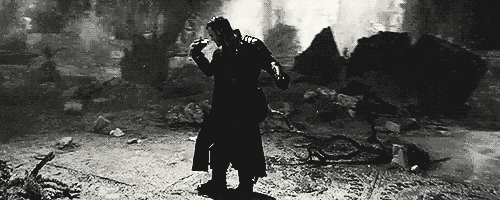 Eclectic Method have a habit of turning popular movies into remixes that make you want to pick up an alien rat and use it as a microphone—previously they've tackled Robocop, Ghostbusters, and The Wolf of Wall Street.
For those of you wanting a copy of Awesome Mix Vol.1 for yourselves, sadly you can't get one. But you can listen to the tracklist of the mixtape below that someone put together on YouTube.