Elon Musk Wants Iron Man And Captain America Themed Spacesuits For Space X Astronauts
If you happen to be a billionaire and just happen to run a self-funded space program then i guess when it comes to the subject of spacesuit design for your astronauts you can pretty much have any design you want. And if you happen to be a Marvel comics fan then things could get very interesting.
Jose Fernandez, founder of Ironhead Studio, is one of the best costume designers in Hollywood.
His work has appeared in movies like Batman v Superman, Iron Man, The Avengers, Captain America: Civil War, and Tron: Legacy. He's also made suits for Daft Punk to wear at the Grammy Awards and robot suits for the Black Eyed Peas.
In a strange twist of fate he's also been asked to design spacesuits for Elon Musk's Space X astronauts.
Fernandez revealed in an interview with Bleep magazine earlier this year that he'd been commissioned by the company to come up with a design. Makes sense seeing as Tony Stark is modeled on the billionaire.
Fernandez explains that Space X reached out to him asking for a suit to be built that Musk could potentially use for the space program they're running. "I worked with him for six months and at the end of that, we created a suit that they are now reverse-engineering to make functional for flight." Fernandez says.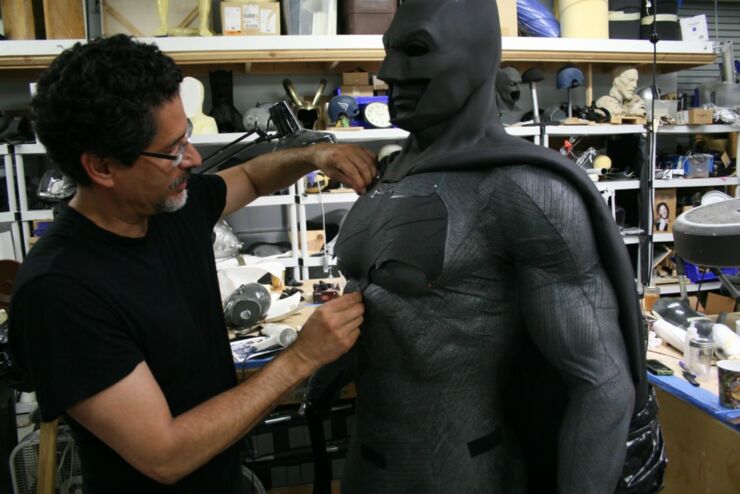 Fernandez says that they're going to unveil in the next few months the look he and his team at Ironhead Studio created.
"He [Musk] wanted it to look stylish. It had to be practical but also needed to look great." Fernandez notes. "It's pretty bad ass. He kept saying, 'Anyone looks better in a tux, no matter what size or shape they are,' and when people put this space suit on, he wants them to look better than they did without it, like a tux. You look heroic in it. It's an iconic thing be a part of."
The suit, however super it may be, will have some competition from NASA who are designing their own next gen spacesuit, the Z-2, which will use 3D scanning and 3D printing.
You can check out some of Ironhead Studio's movie costumes below.