#EmpowerAllBodies—Blogger Launches Plus-Size Body Campaign In Response To Lane Bryant
Plus-size clothing chain Lane Bryant launched a campaign recently called #ImNoAngel to promote their new range of underwear called Cacique. It was meant to be for women to showcase their plus-size bodies but blogger Jes Baker found they only seemed to be representing one type of body—the hour-glass shape, along with glossing over the fact that women have imperfections like cellulite, stretch marks, and tummies.
So she decided to create her own campaign #EmpowerAllBodies along with writing an open letter to Lane Bryant CEO Linda Heasley on her blog The Militant Baker.
Baker took umbrage with the fact that none of Lane Bryant's models seem to have much of a stomach writing, "While I appreciate your conscious inclusion of varying skin tones (and Elly's scar), I'm going to ask you to consider including some of the following next time: cellulite; 90% of women have it. Bellies; many plus women don't have flat torsos. All abilities; we're all inherently sexy. Transgender women; they're "all woman" too. Small boobs and wide waists; we're not all "proportional." Stretch marks and wrinkles; they're trophies of a life lived."
Baker got together a group of models she felt was more representative and diverse, then got photographer Jade Beall to to take a range of pictures of them. Check them out below.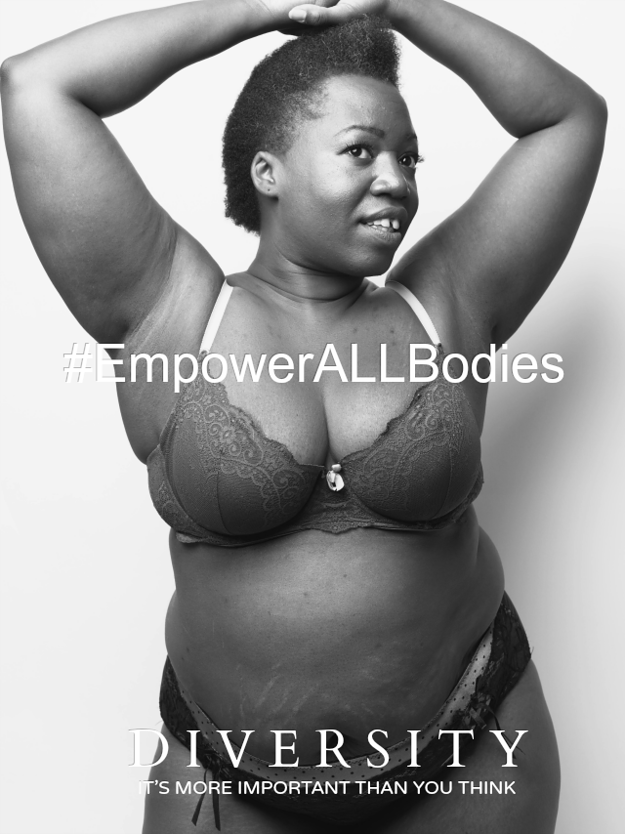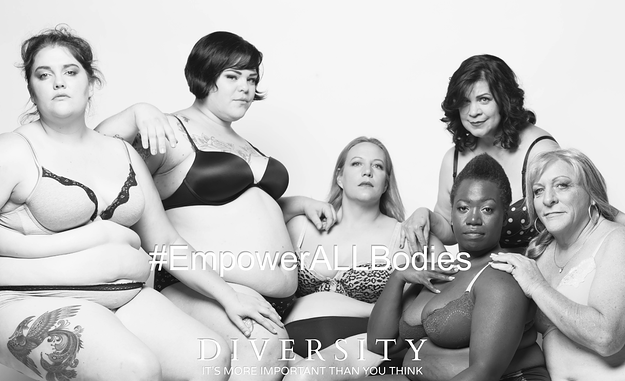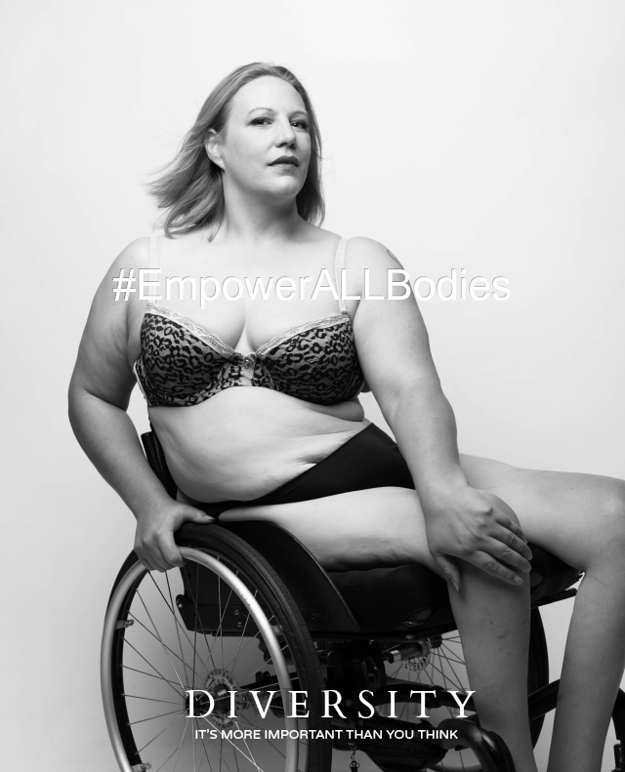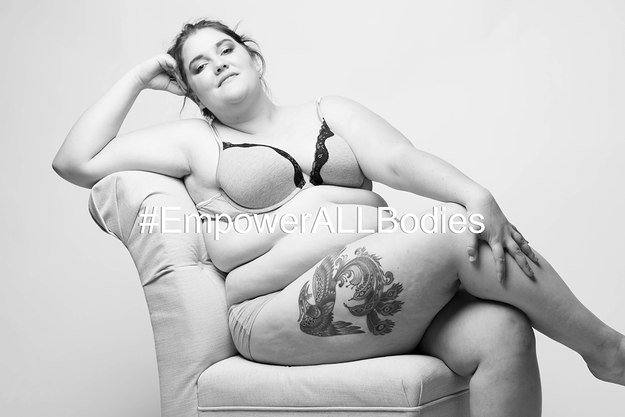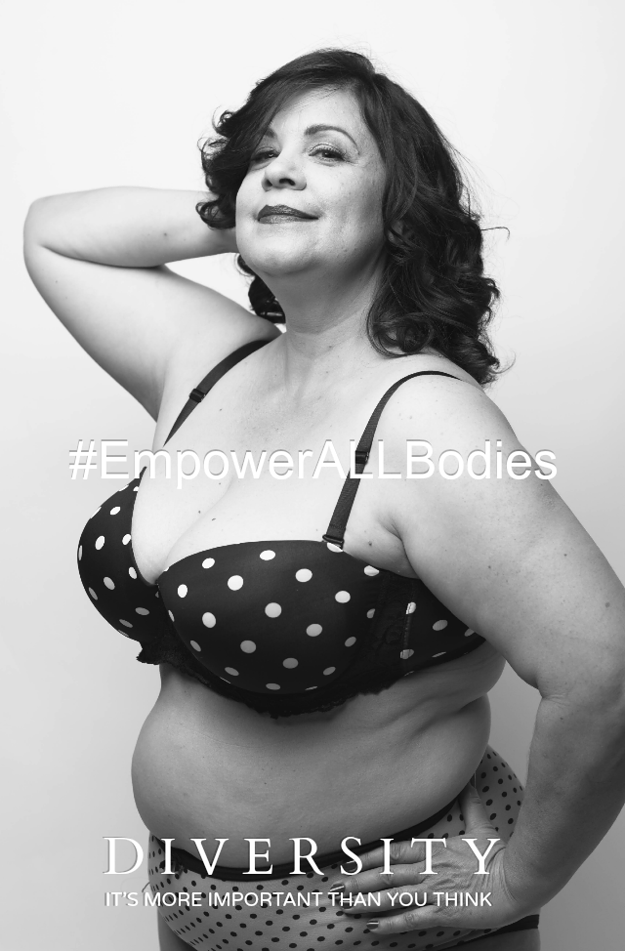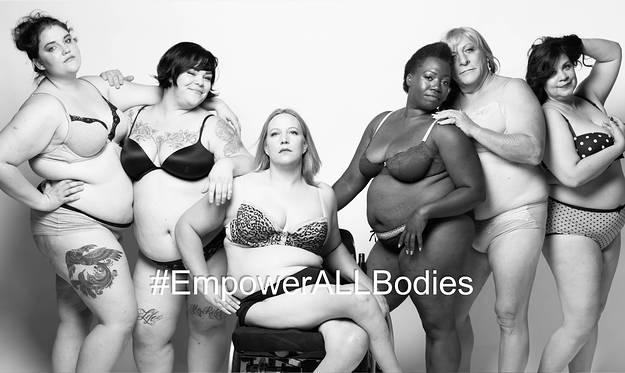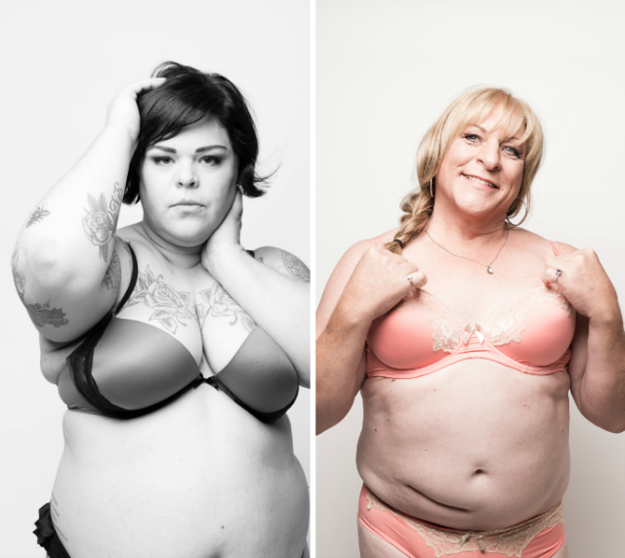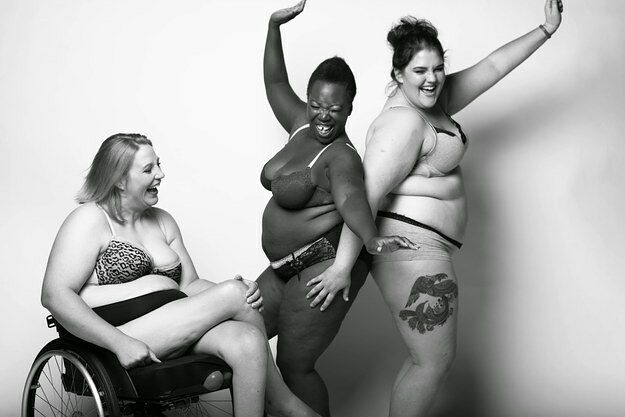 And here's Lane Bryant's response to Baker's campaign.