Girl Born Without Feet Gets A Little Puppy Without A Paw—And Yep, It's Called Lt. Dan
Brave Toddler Sapphyre Johnson was born without feet, toes, or fingers and because of that she's been in and out of Shriners Hospitals for Children to get prosthetics fitted, which is situated near her home in Greenville, South Carolina.
Sapphyre's mother, Ashley Johnson said 'When I was seven months pregnant, they did an ultra sound and told us she may be missing some fingers and toes, they don't know what caused it.'
But the last time she left the hospital she came away with something special—a puppy who's missing a paw.
The owner of the puppy had contacted Shriners a few weeks back and said it wanted the puppy to grow up with an owner in a similar situation.
Sapphyre saw a photo of him and it was love at first sight noting that "He has a foot like mine."
The adorable pup, a 9 week old White German Shepard, was born as part of a litter of nine and was the only one missing a paw.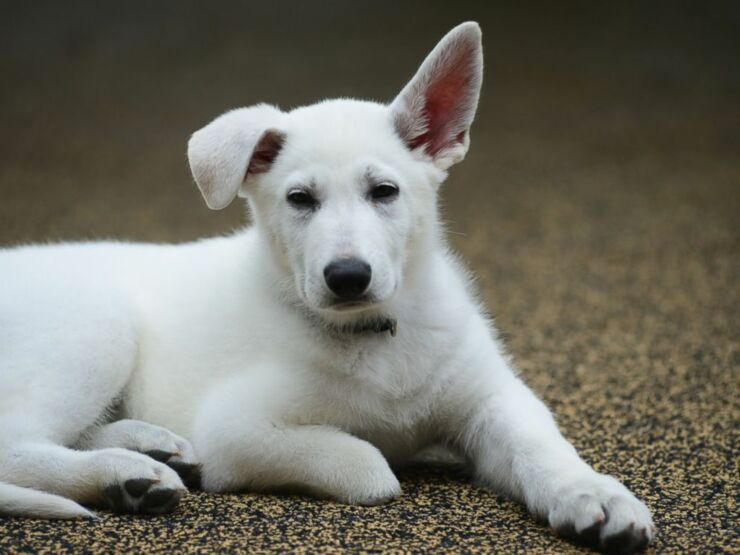 So the breeder, Karen Riddle, decided to call him Lt. Dan after the character in Forrest Gump, played by Gary Sinise who loses both his legs.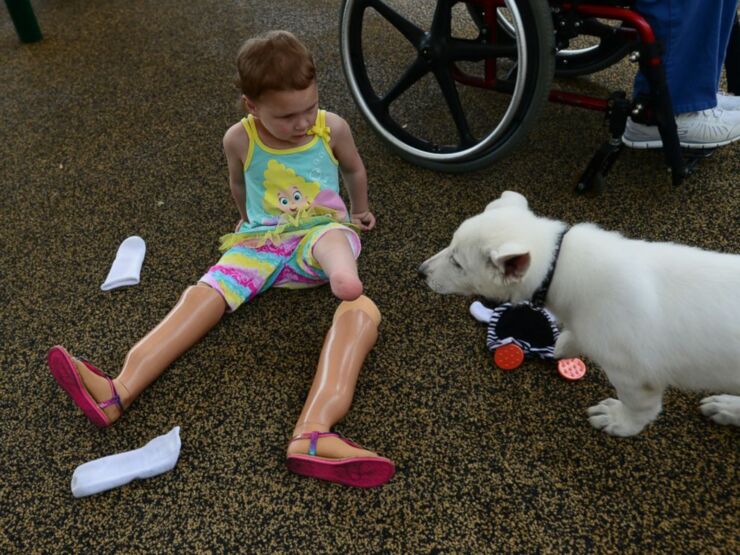 Describing the time the pair first met Riddle tells this heartwarming story, "We said, 'Sapphyre show him your feet' and, oh boy, she threw off her prosthetics and her socks and said, 'Look!'
Then Lt. Dan put his paw up at the exact same time."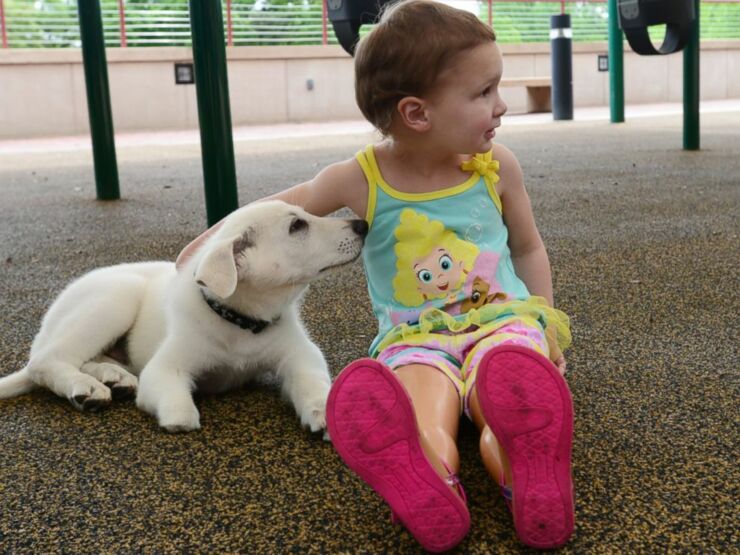 Looks like this could be the beginning of a beautiful friendship.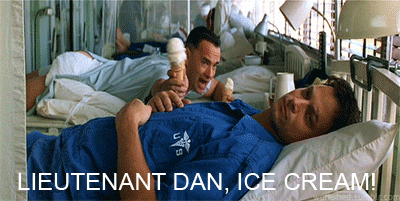 h/t ABC News