The Gordon Ramsay Twitter Roasts Are Hilariously Critiquing People's Food And It's Brilliant
Have you tasted the Gordon Ramsay Twitter roast yet? It's his new dish and guaranteed to leave a bitter and sad taste in your mouth if you try it out. Pretty much everyone is familiar with Gordon Ramsay's aggressive style when it comes to dressing down people in the kitchen. Usually it's reserved for contestants on his TV shows like The F Word and Hell's Kitchen, but now he's taken to giving people some unedited criticism on Twitter too.
A few weeks back someone asked Gordon Ramsay to critique their dinner and now the chef, known for his fondness for swearing, has been rating, or insulting is more accurate, people's concoctions ever since.
And so the Gordon Ramsay Twitter roast was born.
It helps that he's had a steady stream of people willing to tweet at him with photos of cakes they've baked, or meals they're rustled up, or just some horrid crime against cooking they've committed late at night while drunk.
Why Is Gordon Ramsay Roasting People?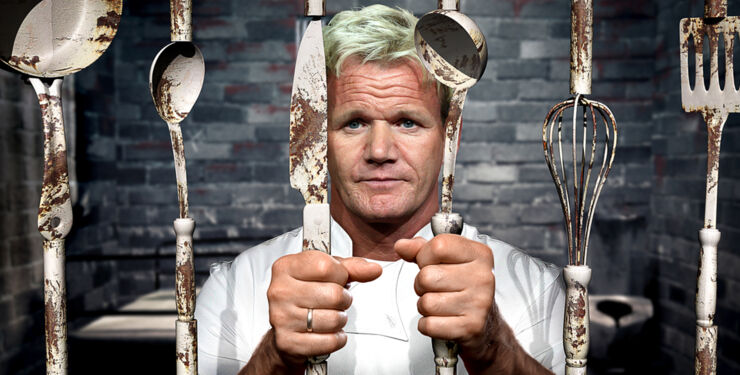 Gordon Ramsay img via Diply.com
His replies are always filled with plenty of humor too. In fact he's hilarious at times, both cutting and witty. No one is really sure why he's doing it, maybe he's doing it to promote some new cooking masterclasses he's launched online or maybe he's doing it because it amuses him. Or maybe it's because he's a chef and loves a good roast?
We all know he's an expert at being mean to cooks anyway and he's had plenty of practice with contestants on his shows throwing around taunts like "Looks like a bison's penis. What is that sh*t?" to "My gran can do better. And she's dead!" and classics like "this roll is so bad even Nicolas Cage turned it down"
Whatever reason, it seems many of these people take it as an honor to be insulted by Gordon Ramsay. Some of the choice put downs have been that people's food looks like "the inside of my granddad's colostomy bag," or "looks like toxic scum on a stagnant pool" and "looks like your dog stopped by on your plate."
However, not every meal is given scathing abuse, some have received, albeit light, praise. But there's no fun in that, the public wants to hear a Gordon Ramsay Twitter roast throwing scorn around. And, thankfully, he's only too pleased to be doing that.
Lets all hope that Gordon Ramsay Twitter roasts are on the social media menu for a while to come.
The Best Gordon Ramsay Twitter Roasts