Pubic Hair Dress - Sarah Louise Bryan Makes The Grossest Garment Ever Out Of Strangers Pubic Hair
Owning a pubic hair dress might not be your idea of chick couture, sure you may have worn items of clothing in the past that are crimes against fashion but a British woman, Sarah Louise Bryan, has made what's probably the ickiest dress ever. It's a hairy monstrosity created from pubic hair—donated pubic hair from numerous strangers.
After making a dress made out of 3,000 Skittles Bryan decided she wanted to create something even more bizarre, a pubic hair dress, so she put out a request on Twitter for people to send her their pubic hair.
Which they did.
The designer says she was inspired to make the garment after seeing Lady Gaga's meat dress — Bryan wanted to up the level of disgust, and no doubt the level of dry-retching, so decided on pubes and a pubic hair dress.
"I wanted to beat her at the title of most disgusting dress." Bryan said. "I thought of the design because of how gross it is. I thought what would be the worst thing to have on your dress." Yep, pubic hair will do it.
She collected the hair and got busy creating the pubic hair dress and then fashioned the design into a bra and skirt combo, wearing gloves and a mask while doing it so she didn't inhale any rogue hairs. Let's hope she doesn't have carpets at home either.
How To Make A Pubic Hair Dress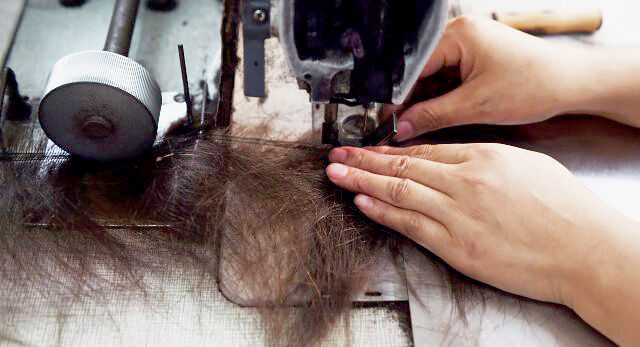 Pubic hair dress img via CBSLocal.com
"It took about six months to make a pubic hair dress and I worked from home. The base is made from a thin, steel material and it all folds up. I then stuck the hair on with a hot glue." Bryan told Mail Online. "It was absolutely awful working with that material. I put a ground sheet on the floor and sterilised the hair with a fluid then had to put it in really hot water to kill the bacteria - I didn't want to get crabs! The hair got everywhere at first and I actually questioned what I was doing - it was that disgusting. But then I bought an eye and face mask and it got a bit better."
Pity her poor 13-year-old son though, because it was his room that the dress was stored in while it was being made.
Bryan doesn't plan to stop there though. "I love creating wearable art from things no-one else would think of. I pride myself in being the first in the world to create something so unique as a pubic hair dress. I got a lot of abuse on Twitter following this project, but that just drives me so much more." she says.
As for her next creation, let's hope this tweet is just a joke and not an actual request.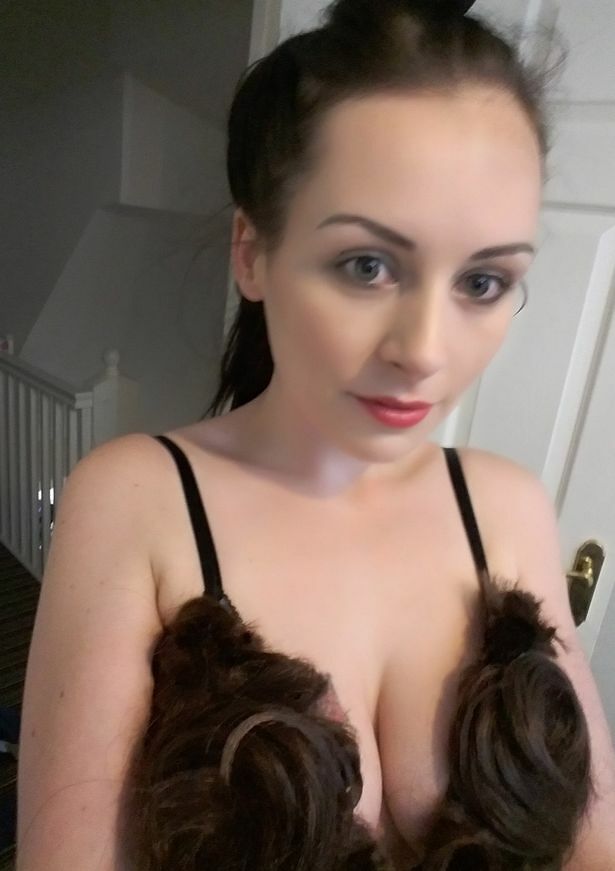 Sarah Louise Bryan - Pubic hair dress (close-up of bra)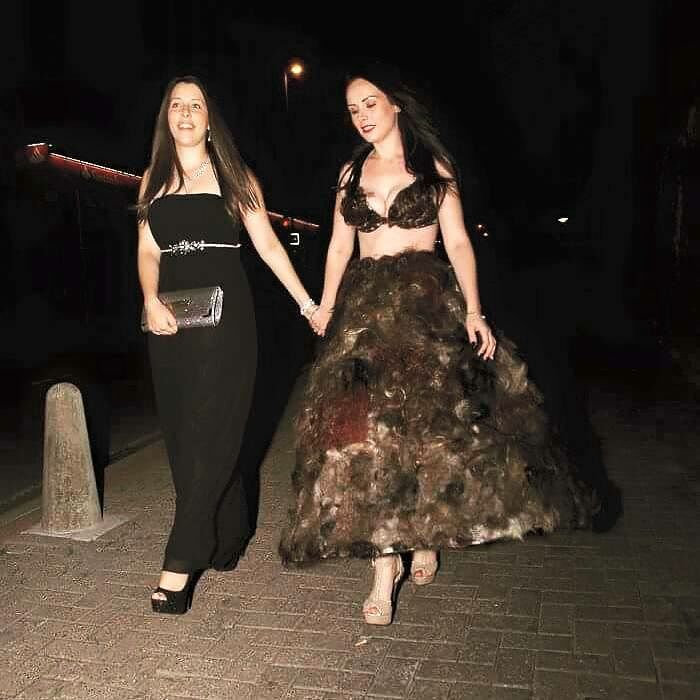 Sarah Louise Bryan- Pubic hair dress (out in public)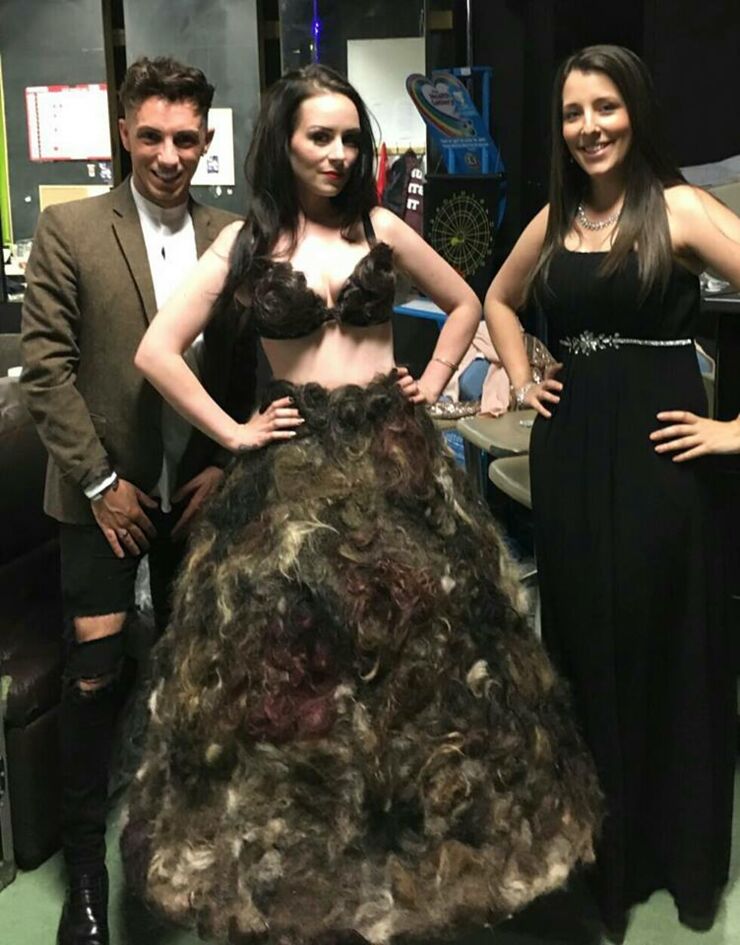 Sarah Louise Bryan- Pubic hair dress (does that guy know what that dress is made of?)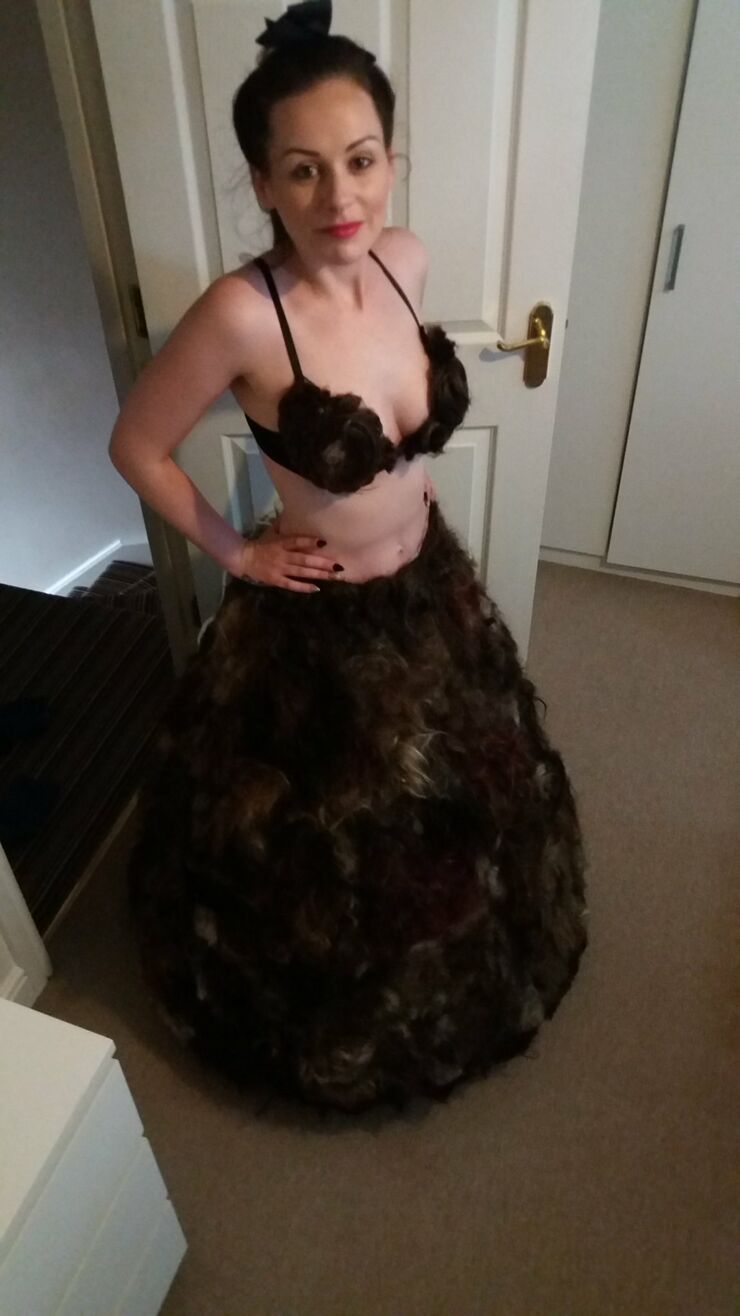 Sarah Louise Bryan- Pubic hair dress (would you wear this?)