Artist Hüseyin Şahin's Entrancingly Surreal Images Are Like Something Straight Out Of Your Dreams
To stare at the surreal images of Turkish artist Hüseyin Şahin is to look at at least two worlds at once. Because his beguiling surreal art images involve juxtaposing various digital photographs together to create a collage of strange yet entrancing imagery. It's akin to the dark surreal images that appear in you mind when you dream.
Imagery that one minute has you looking at the curvature of the earth from space, but look further down the image and suddenly it's an overhead scene of a beach, with sand meeting the sea. Surreal, but calming.
Some of his pictures put things where they shouldn't be, like a soccer pitch atop a mountainside or a shark in a swimming pool. Other images nod to folklore and myth. Reality is certainly not all that it seems in the surreal images that he plucks from his imagination. They are wonderful examples of modern surrealism photography.
Surreal Art Images & Digital Photo Collages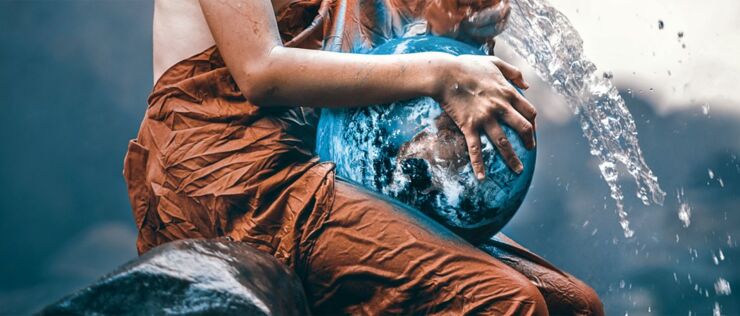 You couldn't even in your dreams conjure up such surreal images as this (or maybe you can, if you take the right drugs), this type of artful weirdness takes the wilful, and wakeful, skill of someone's creativity fully unleashed.
On his website Şahin says he's been interested in photography since he was young, studying it before working as a photography specialist and then in advertising as an art director. "I still continue to work as freelance and produce various branded content." he notes. "In this process, I have been involved in many projects including Hollywood movie banners. In addition to this, I do my artistic works to reflect my inner world."
Check out some of his surreal imagery below. And head to his website or Instagram for more.
Hüseyin Şahin's Dreamlike Surreal Images