The Internet Helps Michelle Obama Adjust The President's Tie In Hilarious Photoshop Battle
Even if you're the POTUS you still can't escape your wife adjusting your tie in public, while you secretly seethe inside as the kid inside you thinks "Ged off!"
That's what's happening to Obama in a photo which was uploaded to Reddit for its community of photoshoppers to be let loose on.
Credit to the president here, he's externally showing no signs of anger or frustration that his wife has chosen to show him up in public like this, while they both attended a state dinner.
Instead he ends up pulling a funny face (perhaps waiting until the privacy of closed doors before he vents his anger), a funny face that Reddit was only too happy to run wild with.
As is often the case with these, a creepy John Travolta turns up (nuzzling up to the president), and also at one point Obama even becomes Batman.
Here's the original.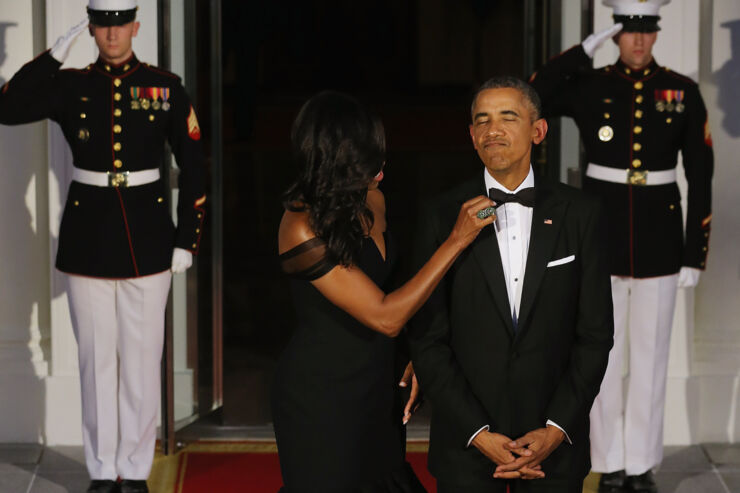 And here's the photoshopped.