John Carpenter Brings Back The Evil 'Christine' 1958 Plymouth Fury For His New Music Video
The haunted 1958 Plymouth Fury from the movie 'Christine', based on Stephen King's novel, is the star of John Carpenter's new music video. Which is a nod to his iconic 1983 horror movie classic, and features the theme song from the film along with the sentient and evil car that was a bad omen for it's teenage owner.
The legendary director and film composer is set to release 'Anthology: Movie Themes 1974-1998' on 20 October 2017 on Sacred Bones Records. And to celebrate the compilation album of newly recorded versions of 13 classic themes, which includes the theme from 'Christine,' Carpenter has directed a music video for the track. Also on the album are 'In the Mouth of Madness,' 'The Fog,' 'They Live,' and 'Assault on Precinct 13.'
The new music video features the iconic red and white 1958 Plymouth Fury from the movie, which exerts its evil influence over its owner, a nerdy school kid called Arnold 'Arnie' Cunningham. In the movie Cunningham restores the battered Plymouth Fury, names it Christine, and it goes on a killing spree. On release the movie didn't do that well, but has since become a cult classic. Only 2 of the fury's used in the movie have survived to this day.
John Carpenter's Back With The 1958 Plymouth Fury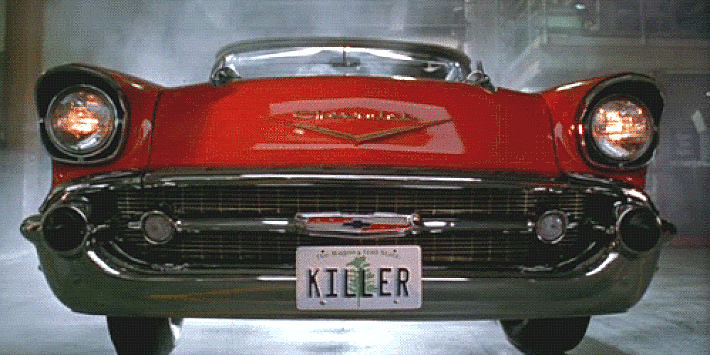 1958 Plymouth Fury 'Christine' / Image: YouTube - Sacred Bones Records.
In the music video John Carpenter is seen driving the shiny Plymouth Fury, taking it for a spin around a city at night, before stopping for a woman whose car has broken down. But instead of helping, the demon car revs up and then charges straight at her. Eventually it pulls up, and the door flings open with Carpenter sat inside wearing a black stetson. He beckons for the woman to come in.
It's a nice little nod to the original movie and the Plymouth Fury that starred in it, if not quite a remake. But still, it does make you wish Carpenter would return to directing feature films. He hasn't released a movie since 2010's 'The Ward' which didn't get the best reviews. But seeing the way he shoots this music video, particularly the stylishly foreboding atmosphere he creates simply from car headlights, makes you wish he'll return to moviemaking very soon.
You can find out more about the compilation album on Sacred Bones Records' website.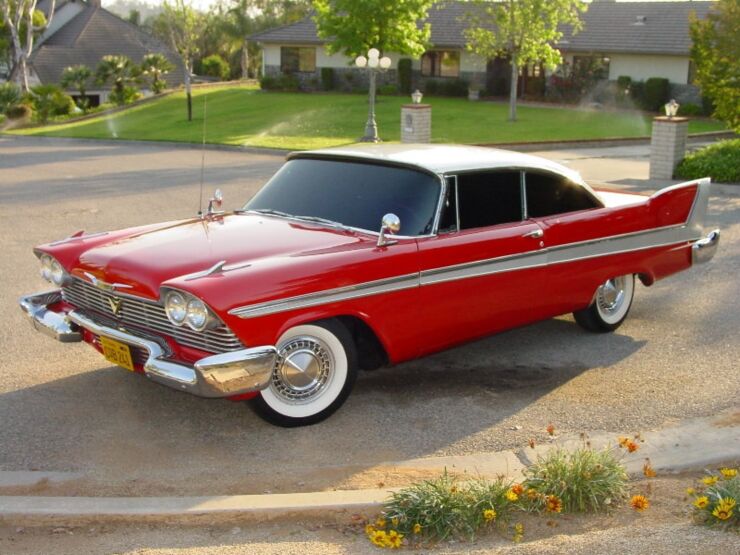 One of the two remaining 1958 Plymouth Fury models of Christine used in the film / Image: Wikipedia.